Hire Custom Software Developers
Hire Custom Software Developers on a full-time, hourly, or fixed cost project basis and manage them as your extended team.
ISO 9001 & 27001 Certified with over 98% 5-Star Rating

Are you interested to learn more about our custom software services?
What happens after you contact us?
Our solution experts will answer your questions in a secure online meeting. You will get good information and honest advice in plain English. You are then free to choose how to move forward.
Our clients include 150 Global Brands, Silicon Valley Founders
Custom Software Development Services
If you have the next software project in mind - we have the cross-functional expertise that'll help you with tailored custom software development solutions while cutting project costs.
Custom Software Development
Our custom software development solutions meet your specific needs and goals, giving you an edge over others. Our end-to-end software development services include planning, designing, developing, and testing to launching, relieving you of the pressures of handling complex SDLCs.
Blockchain Development
We offer end-to-end Blockchain development solutions to help clients grow in areas like Cryptocurrency, NFT Marketplace, Smart Contract, ICO, DeFi, dApp, etc.
Learn More
SaaS Applications
We have extensive experience in offering custom-built SaaS-based app solutions that help us understand specific challenges in this space and deliver complex SaaS projects on time and within budget.
Learn More

eCommerce Applications
Leave your eCommerce app development strategies to our business analysts and developers who'll come up with effective and custom-designed online stores to help you connect with your audiences even if you're in a crowded marketplace.
Learn More
Support & Maintenance
Fall back on our team of talented coders and engineers for software augmentation, technical snags, code optimization and restructuring, security audits, system stability, and other finer nuances to ensure that your software operates at high levels.

UI & UX Design
Are you looking to work with a team that puts forth a transparent design process and delivers spot-on results within budget? Turn to our long-standing design team specializing in corporate identity designs, responsive web solutions, print designs, motion graphics, and UX strategy and consulting.
Learn More

Hire Software Developers
Hire a dedicated sofware development team "On-Demand" and save time and money. Our remote Sofware developers work as your extended team and save you 50% of costs.
Learn More
Advanced Web Apps
High-class specialists in our software development company handle the design, prototype, development, testing, and support of your advanced web applications by offering tailored solutions to unlock your business value.
Learn More
Software Modernization
By replacing outdated and age-old legacy systems with modern and cutting-edge software solutions, we empower our customers, help them prevent security slipups, and allow them to grow with time.
Learn More

Mobile Applications
Vetted engineers in our enterprise software development company come with niche expertise in JavaScript, Kotlin, Swift, API bundles, and various development tools to ensure that your iOS, Android, and Hybrid apps pass rigorous tests and acceptance standards before they're released in the market.
Learn More

DevOps & Cloud
Tap into our on-demand DevOps expertise to achieve the cloud-enabled business transformation that's aimed at cost-saving, agility, speed-to-delivery, and innovation.
Learn More

QA & Testing
Our manual testing, automation testing, and project assessment help us implement solutions that run without issues. Let no bug slip through our end-to-end testing process that involves certified QA analysts who work towards delivering error-free and superior-quality software applications to meet (and exceed) your expectations.
Learn More
Build Your Dedicated Team With
Our Top Tech Skills
3 Steps To Build Your Team Of Custom Software Developers
03
Scale On-demand
We also let you scale on-demand, grow your team during high-volume periods, and ramp down team size when needed. In short, we make it easy for you at every step like a true partner on whom you can rely.
Why Hire Dedicated Team from
Capital Numbers
We Match Your Needs

By partnering with Capital Numbers, you'll get access to our 700+ in-house developers and will be able to fill any role immediately.

You're in control

You get a custom software development team entirely under your control but without the administrative issues and hassles. You control your team's work, and all processes are fully transparent, so you know exactly who's doing what, when, and why.

Work with Experts

Hire software developers across 20+ skill sets: Access varied tech stacks and build your project in React, Node, Python, Angular, Java, Rails, PHP, Vue, .Net/C#, and many other languages and frameworks.

Hassle-free production

Our HR specialists, office managers, and system administrators make sure your development team's working conditions are perfect.

Low Attrition

Corporate outings, regular training, engagement activities, career counseling, grievance handling – our HR veterans will sure every developer you hire with us stays motivated to try hard to make you successful.

Zero Overheads

Payroll, taxes, benefits, sick days, and vacations for your team – we've got you covered.

50% Cost reduction

Our clients have been able to save up to 50% in labor costs.

4.8/5 Rating on Clutch

Our clients highlight our ability to build great personal relationships with them, except for the excellent code quality.

75% of the company – senior and middle developers

We invest in attracting the best talent from the market. We hire only strong middle and senior custom software developers and no juniors.

ISO 27001 Information Security

Capital Numbers adheres to ISO 27001 certified information security standards to ensure that your IP and investment are protected.
Your ideal choice, whether you need just any one talent or a full-cycle development team
People who excel at everything from planning and scheduling to progress tracking and workflow optimization.
Related tools and technologies:
Product Roadmap, Burndown Chart, Release Plan, Jira, TeamWork, Risk Register, Budget Tracker, Project Charter.
Our experienced business analysts will help you refine the project requirements and improve business processes through rigorous research and detailed documentation.
Related tools and technologies:
Storymap, Product Backlog, Business Model Canvas, Value Proposition.
Our Designers help you transform your product vision into user-friendly designs and create user journeys optimized for the best user experience and highest conversion rates.
Related tools and technologies:
Sketch, Figma, inVision, Zeplin, Adobe CC, Story Map, Principle, Piece of paper, Pencil
Our front-end developers create the part of your application that the users see and directly interact with. They make sure the experience is equally smooth and user-friendly to every person who uses the app.
Related tools and technologies:
JavaScript, HTML, CSS, JavaScript, React, Vue, Angular, React Native, Ionic.
Our back-end developers plan and develop the whole application architecture, decide which services and databases should communicate together, how API and external integrations should work, and ensure the product is secure and stable.
Related tools and technologies:
PHP, Python, .NET, Node.js, Java, RoR, GoLang, Databases, SQL, Algorithms, Microservices, Architecture.
Reducing the time needed to integrate changes while improving the quality is a tremendous competitive edge in today's world. We employ the best CI/CD practices to minimize the number of errors during integration and deployment to streamline your project.
Related tools and technologies:
AWS. Azure, Cloud Computing, Docker, Continuous Integration/Delivery, Kubernetes, Ansible, Terraform.
From meticulous manual testing to writing complex automated testing solutions, our bright QA engineers and scrupulous testing teams will ensure your software solution is free from any performance, stability, or functionality issues.
Related tools and technologies:
JavaScript, Selenium, Cucumber, Cypress, TestCraft, Katalon, WebDriver, Appium, Jasmine, Apptester
Case Studies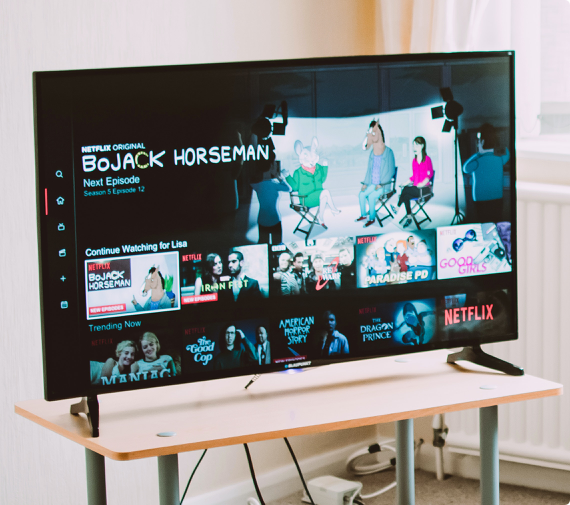 CASE STUDY
Development of Amazon FireTV app for Like Radio UK
Tech Stack: Ionic, Cordova, Wordpress API, HTML5, CSS3
It's a new-age TV app that lets young artists register and upload their songs, videos, and performances. The client wanted this app to be an independent video sharing platform.
Read More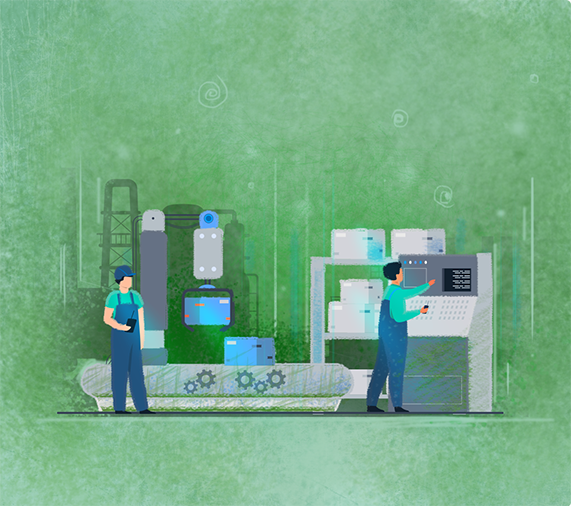 CASE STUDY
How We Helped IDM With Data Collection and Reporting Tools
Tech Stack: Laravel, HTML, CSS
IDM wanted us to develop a responsive web application that would allow the users to update data and reports about oil-fields in real-time.