Hire Node.js Developers
Hire Developers on a full-time,
hourly, or fixed cost project basis and
manage them as your extended team.
With Capital Numbers, you can:
Increase your profitability by over 50%.
Hire qualified developers and get guaranteed results.
Chat with your dedicated developer instantly on a day-to-day basis.
Start in 24 hrs, no minimum commitments.
Work with a team at a modern, secure, Google® verified office.
Are you interested to learn more about our Node.js services?
What Happens Next

Our solution experts will answer your questions in a secure online meeting. You will get good information and honest advice in plain English. You are then free to choose how to move forward.
Our clients include 150 Global Brands, Silicon Valley Founders
Why Choose Node.js?
Microservice-ready
Node.js comes with a microservice-oriented architecture where applications can be split into multiple small pieces and each piece can be built, scaled, developed, written and deployed independently. This adds to the scalability and flexibility in using technologies and fast-tracks the development time.
Event-driven
Interested to develop a real-time streaming video? Node.js is the best solution for such apps since it brings event-driven programming to web servers allowing development of fast web servers in Javascript. Node.js also offers a non-blocking I/O API which optimizes an app's scalability and throughput.
Lightweight
The event-driven model makes Node.js lightweight and efficient, making it suitable for data-intensive and feature-rich real-time apps that run across distributed devices. It is one of the most effective server-side frameworks that helps your apps load two or three times faster.
Blazing-fast
Powered by Google's open-source high-performance V8 engine, Node.js is super-fast. Developers love Node.js because of its asynchronous and event-driven nature, which helps in creating blazing-fast Node.js platforms.
Real-time Communication
Node.js comes with excellent WebSocket support, which makes it a perfect fit for building real-time communication apps. Node.js also has the best modules and libraries for WebRTC (a real-time protocol), which facilitates seamless peer-to-peer communication via APIs with added browser plugins.
Seamless UX
Offering a super-intuitive user interface, Node.js is one of the finest JavaScript frameworks, that delivers interactive and seamless user experience, apart from helping businesses maximize their ROI with minimum time-to-market.
Or, Use this form to share your requirements. Get guaranteed response within 8 Hrs.
Partner With Capital Numbers
Startups
We are a one-stop shop for your project, helping you at every stage of the entrepreneurial adventure - from crafting your idea, through design and development, up to product launch and scaling your business.
Small Businesses
Small and Mid-Sized businesses need top development skills for scaling their products. We set up dedicated teams that handle new features, maintenance, and scaling for you.
Enterprise
We help enterprise clients achieve better results, automate processes, and cut costs with solutions that bring actionable business insight and pave the way to scaling any business.
Software Companies
We know how difficult it is to source talent. We provide developer teams to support in-house resources or create interdisciplinary, self-reliant tech units to address your needs.
Or, Use this form to share your requirements. Get guaranteed response within 8 Hrs.
Some Of Our Works
CASE STUDY
Integrating the Bella Chatbot With Amazon's Virtual Assistant, Alexa
Tech Stack: Echo Device, Node.js, API
Quit with Bella is a chatbot integrated with Alexa, Amazon's virtual assistant, to help people stop smoking. It gives contextual advicee to people trying to beat a smoking habit.
Read More
CASE STUDY
Development of Cost Management Tool and Dashboard for Landscaping Companies
Tech Stack: React.js, C#, SaaS
We created multiple cost calculators within the app to enable contractors to develop estimates, calculate forecasts, and manage their logistics easily.
Read More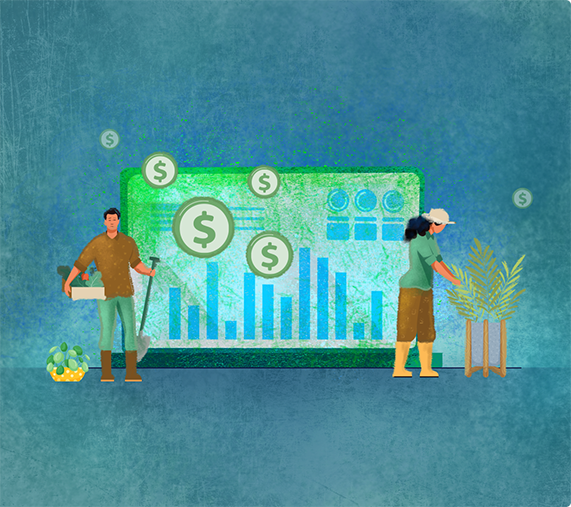 Frequently Asked Questions
To develop a Node.js application, you need to start with the app idea, based on which you need to conduct a thorough research on the actual demographics, behavior patterns and goals of your buyer persona. Next, you need to document and wireframe the app. After this, create an eye-catching design by playing around with visual elements and buttons to provide an excellent user experience (UX). Then develop the app by adding the core functionalities and incorporating third-party modules into the app. Finally, test the app for bugs/errors and release the app.
The cost of your Node.js project depends on several factors like features and functionalities, UI/UX designs, web hosting providers, third-party services, platforms, prototyping, QA, and maintenance. However, if you team up with us, you can hire our highly experienced and dedicated Node developers on a monthly basis (starting at $3000 per month). You can also opt for our fixed-price model (starting at $25 per hour) and manage them as your extended team.
Node.js is a powerful runtime environment based on the V8 JavaScript engine for Chrome. It is lightweight, robust, and capable to use JavaScript on both frontend and backend development.
To check the authenticity of a Node.js development company, you can check its client testimonials on 3rd party platforms such as Clutch and GoodFirms. You should also have a look at its Google reviews, awards, certifications, client partnerships, and social media profiles. This will give you a clear perspective on the company's reputation and position in the market.
Yes, you can hire certified and highly-skilled Node.js developers from us (starting from $3000 per month). If you want, you can manage your developers directly, assign tasks, and review the output. Alternatively, we are happy to offer a free-of-cost Project Manager who can act as your single point of contact while managing multiple developers on your behalf.
Or, Use this form to share your requirements. Get guaranteed response within 8 Hrs.
We'd Love To Hear From You
Get Custom Solutions, Recommendations, Resumes, or, Estimates. Confidentiality & Same Day Response Guaranteed!
What's next?
One of our Account Managers will contact you shortly
Shovan

Dibakar

Indrajit

Avik