Are you interested to learn more about our app development services?
What happens after you contact us?
Our solution experts will answer your questions in a secure online meeting. You will get good information and honest advice in plain English. You are then free to choose how to move forward.
Our clients include 150 Global Brands, Silicon Valley Founders
Mobile App Development Services
Legacy App Modernization
Kickstart your digital transformation journey with our agile and resilient legacy application modernization offerings. We help organizations transform their legacy application portfolio by employing cloud and SaaS-based business models through deep automation.
Android App Development
At Capital Numbers, we develop feature-packed futuristic mobile apps for the entire range of Android devices across the globe. Our skillful Android App developers put together an exclusive blend of technologies to design and develop Android apps that your clients will choose to keep.
UI/UX Design
Blending the latest design trends for your industry vertical, end-user needs, and best user experience practices, we carve a user first-interface and visually incredible customer experience for your mobile app.
Power management, notification & geofencing
Get started with geo fencing apps to boost sales and increase engagement. Our seasoned developers integrate the geofencing API or SDK with existing software, enabling you to reach mobile users via triggering notifications, alerts, or in-app events.
Blockchain
Tap into the decentralized ecosystem with our blockchain app development services. We develop business models built on the next-gen decentralized blockchain networks leveraging our rich expertise across all major blockchain platforms, including Corda, Ethereum, Solidity, and more.
Native and cross-platform solutions
Empower your business with our robust and scalable Native and cross-platform development solutions. Whether you wish to connect with a broad user base across various devices and platforms or craft apps for specific devices and mobile app platforms, our experts will handle all your requirements.
Consulting & Prototyping
Our Consulting & Prototyping services cover everything from understanding business needs, choosing the right technology, developing a prototype, gathering user feedback, improving UX/UI design, and testing the market to ensure successful mobile app development.
Embedded Android Development and Customization
With versatile domain knowledge, Capital Numbers offers advanced Embedded Android & AOSP Customization services to clients across the globe. We excel in providing Android Operating System Customization for Android and Linux systems at all levels, including HAL & Driver, Platform & Hardware, Framework & Applications.
iOS App Development
As a full-stack iOS app development company, we build feature-rich, engaging iOS apps for all Apple devices. Our talented iOS app developers will help you with every step, from choosing the right technology stack and crafting an immersive UX to iOS app testing & support services.
Second platform app development
You no longer have to forgo one platform over another due to budget constraints. Whether you own an iOS app and looking for an Android version or vice versa, we can leverage existing UI and APIs to build the 2nd app for you, so you can reach a larger audience while remaining on budget.
Automated QA & Testing
Get bug-free mobile apps that ensure a great experience, translating into user satisfaction and retention. Our test automation experts offer Android and iOS App Testing Services to confirm seamless functionality, performance, and compatibility of apps.
Maintenance & Post Warranty Support
Let your mobile app remain competitive, robust, and secure at all times with the help of our Mobile App Support and maintenance services. From fixing bugs, new feature implementation, and OS and library updates to UI/UX and performance enhancements, we've got you covered.
Our Mobile App Development Process
01
Conduct App Discovery Workshop
Carefully understand your expectations about how your app must look
Discuss the app's user interface, features, user flow, and technical implications.
Proposing a solution and creating a final prototype of the app
02
App Development Consultation
Identify close competitors
Establish goals and objectives
Ask for your feedback
03
Wireframing & Designing
Prepare Blueprint structure
Wireframing each screen
Design App
04
Development
Start coding the app
Layout main sections
Ask for your feedback
05
Testing
Conduct Application Testing
Make it 100% bug-free
Ask for your final approval
06
Deployment
Deploy the app to your server and app stores
Ensure app availability for users
02
App Development Consultation
Identify close competitors
Establish goals and objectives
Ask for your feedback
04
Development
Start coding the app
Layout main sections
Ask for your feedback
06
Deployment
Deploy the app to your server and app stores
Ensure app availability for users
Type of Apps We Work For
Native Mobile App DevelopmentWe design and develop intuitive, fully functional, high-performance native mobile applications for Android, iOS, and Windows platforms.

Hybrid Mobile App DevelopmentOur certified hybrid app developers build engaging hybrid mobile applications that drive customer engagement. We work on various tools and frameworks, like React, Ionic and Phonegap, Sencha, and more.

Progressive Web App DevelopmentAs a leading progressive web application company, we are at the forefront of delivering fast, reliable, and lightweight PWAs that seamlessly adapt to multiple devices and screen sizes.

Wearables and Embedded SoftwareWe can help you build companion apps for numerous wearable devices and integrate them with proprietary peripherals or smart devices.
How Much Does an App Cost?
Customize the features of your mobile Application & get the cost estimation to your email inbox.
Delivery applications usually consist of two separate apps:
For customers and for couriers. Must-have features for delivery apps are geolocation (Google Maps, MapKit), email messaging (SendGrid), payments (Braintree, Stripe), analytics (Mixpanel), and others.
1875-3125 hours
Average development time
$46,875-$78,125
Average development cost
Marketplace apps usually act as intermediaries between two parties:
Buyer and seller of goods or services. These solutions should be lightning-fast and have robust analytics powered with machine learning (Amazon ML).
1125-1875 hours
Average development time
$28,125-$46,875
Average development cost
On-demand taxi apps usually consist of two separate in-app roles or apps:
Driver's and Passenger's. Besides basic functionality, taxi apps require map APIs (Google Maps, MapKit), payment gateways (Stripe, PayPal), and in-app calling feature integration (Twilio, Bandwith).
1650-2750 hours
Average development time
$41,250-$68,750
Average development cost
Booking apps have to be data-driven and feature-rich to meet users' expectations.
They should have a robust search engine (Elastic Search), flexible push notifications (Amazon SNS, Firebase Cloud Messaging), payment gateways (Stripe, Braintree), etc.
1350-2250 hours
Average development time
$33,750-$56,250
Average development cost
When creating media streaming apps, we take care of seamless content delivery and work with trustful media processing platforms (Livestream, Brightcove).
Streaming apps also require data storage (Cassandra, MySQL), geolocation (Google Maps, MapKit), etc.
1725-2875 hours
Average development time
$43,125-$71,875
Average development cost
Our engineers build any type of fitness applications:
From nutrition to personal workout and activity tracking apps tailored to Android and iOS. Main features can be sync with native health services (HealthKit, GoogleFit), geolocation (Google Maps, MapKit), etc.
1350-2250 hours
Average development time
$33,750-$56,250
Average development cost
3 Steps To Build Your Custom Team Of Mobile App Developers
03
Scale On-demand
We also let you scale on-demand, grow your team during high-volume periods, and ramp down team size when needed. In short, we make it easy for you at every step like a true partner on whom you can rely.
Why Hire Dedicated Team from
Capital Numbers
We Match Your Needs

By partnering with Capital Numbers, you'll get access to our 700+ in-house developers and will be able to fill any role immediately.

You're in control

You get a dedicated mobile app development team entirely under your control but without the administrative issues and hassles. You control your team's work, and all processes are fully transparent, so you know exactly who's doing what, when, and why.

Work with Experts

Hire app developers across 7+ skill sets: Access varied tech stacks and build your mobile apps in Swift, Java, Flutter, Kotlin, React Native, Xamarin, Ionic, and many other languages and frameworks.

Hassle-free production

Our HR specialists, office managers, and system administrators make sure your development team's working conditions are perfect.

Low Attrition

Corporate outings, regular training, engagement activities, career counseling, grievance handling – our HR veterans will sure every developer you hire with us stays motivated to try hard to make you successful.

Zero Overheads

Payroll, taxes, benefits, sick days, and vacations for your team – we've got you covered.

50% Cost reduction

Our clients have been able to save up to 50% in labor costs.

4.8/5 Rating on Clutch

Our clients highlight our ability to build great personal relationships with them, except for the excellent code quality.

75% of the company – senior and middle developers

We invest in attracting the best talent from the market. We hire only strong middle and senior app developers and no juniors.

ISO 27001 Information Security

Capital Numbers adheres to ISO 27001 certified information security standards to ensure that your IP and investment are protected.
Case Studies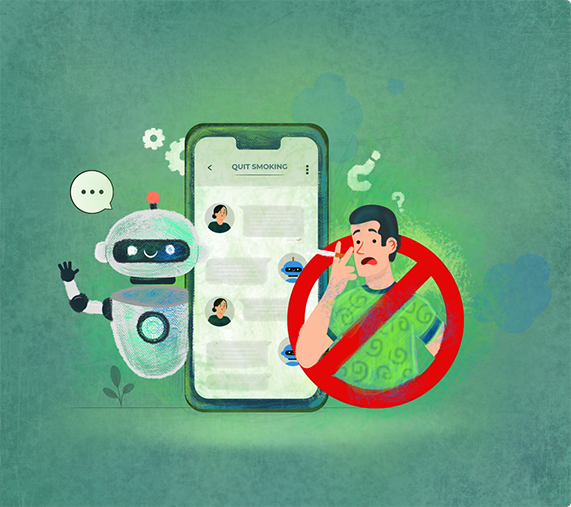 CASE STUDY
iOS Swift Microsoft-Bot-Framework NodeJS Cosmos-DB Artificial-Intelligence
Tech Stack: iOS, Swift 3, Microsoft Bot, Cosmos DB, Node JS
A client contacted us to help build an AI-enabled "stop smoking" coach. This was envisioned as an app users could access to give them encouragement toward fight their addiction to cigarettes.
Read More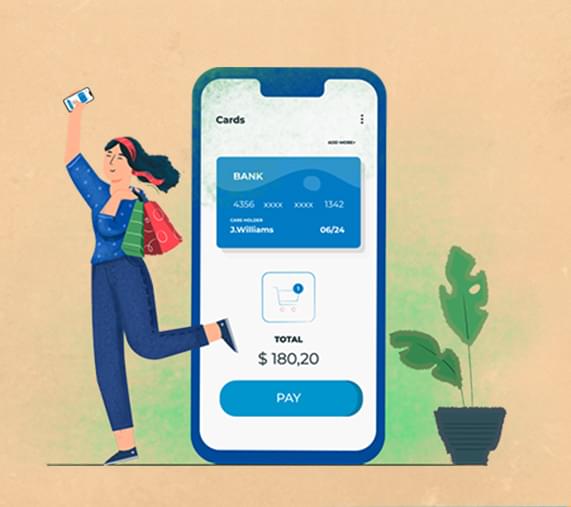 CASE STUDY
Payment Gateway Services Development and Maintenance
Tech Stack: Swift, Objective C, Java, SendGrid, Amazon SMS API, Android, iOS
This Fintech app simplifies payment processing for merchants across industries like eCommerce, Retail, Hospitality, etc. From big brands to little boutiques - all can use this solution to process contactless payments for customers.
Read More
Great Reviews
97 Out Of 100 Clients Have Given Us A Five Star Rating On Google & Clutch

Capital Numbers
5

/

5
James Burke
Managing Partner, Consensus Interactive
"They're very willing to assemble the team that we ask for if we have certain preferences."

Capital Numbers
5

/

5
Charles Douglas-Osborn
Head of Product, NewtonX
"They are always willing to help, even after the project was supposed to have ended ."

Capital Numbers
5

/

5
P. Attur
CIO, Hudson Regional Hospital
"Capital Numbers was easy to work with, and they were always available."

Capital Numbers
5

/

5
Jorge Quintero
COO, Blue Lagoon Jets
"Their fast response was impressive."

Capital Numbers
5

/

5
Ryan Davies
Managing Director, Like Media Group
"They are easy to work with, flexible, and willing to go the extra mile."

Capital Numbers
5

/

5
Katherine Mao
Co-Founder, Yeeo Inc.
"Capital Numbers provides a high level of customer service and support."
Read More Reviews
We'd Love To Hear From You
Get Custom Solutions, Recommendations, Resumes, or, Estimates.
Confidentiality & Same Day Response Guaranteed!
What can we help you with?
Our Consultants Will Reply Back To You Within 8 Hours Or Less
Shovan

Dibakar

Indrajit

Avishek
25+
Awards in the last 9 Years
150+ Five Star Reviews
On G2, Clutch, Google and GoodFirms