You Have A Business. How Do You Promote It?

Let's assume that you run your own business. Do you have a Business blog? Great! You don't? Then it's the time you should start one immediately. Your business blog serves as a platform to talk a little extra about your products and services. Also about your organization and its people. The achievements and new tie-ups of your company. It also works as a stimulant for your company's social media activities (with good content you always have a chance to go viral). In other words your business blog basically helps you to draw a vast array of web users to your site who can become your potential customers. The Problem Most of you who have a business blog face two common problems:
1. Managing/Updating Blog Content
Very little time for regularly updating the blog
Not on the top priority list of your daily schedule
You consider updating content on your blog as an extra work
You are great when it comes to business but you are not a great writer
You are a great writer but have very little time to write a blog post
You don't have time to blog about every developmental phase that either your company or your products and services experience
2. Failing to Attract New Users or Retain the Users Visiting your Blog
Users will lose interest in your blog if they find lack of fresh content
Search engine ranking will eventually go down
Users will not stay for longer time if they don't find valuable content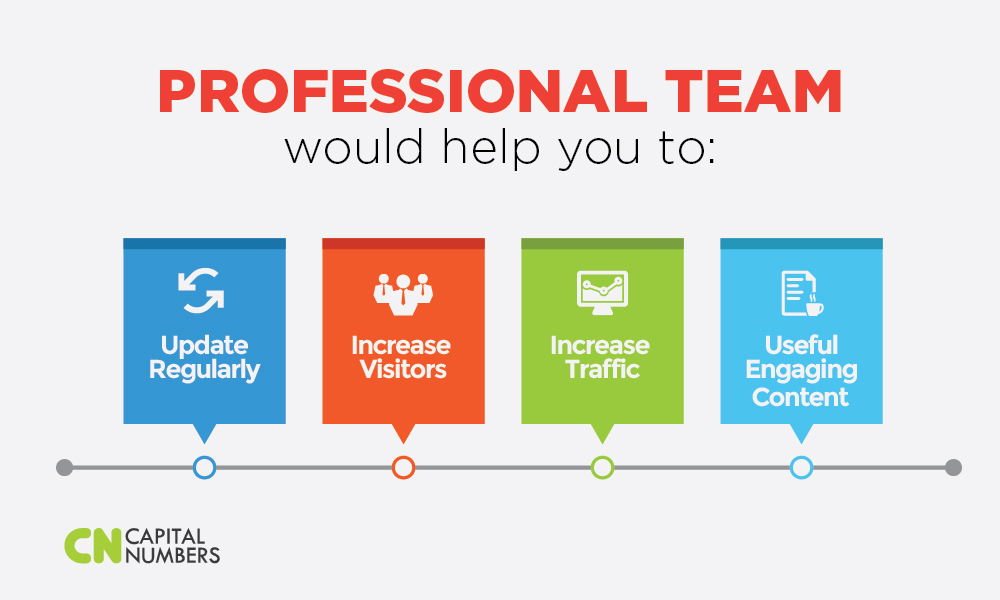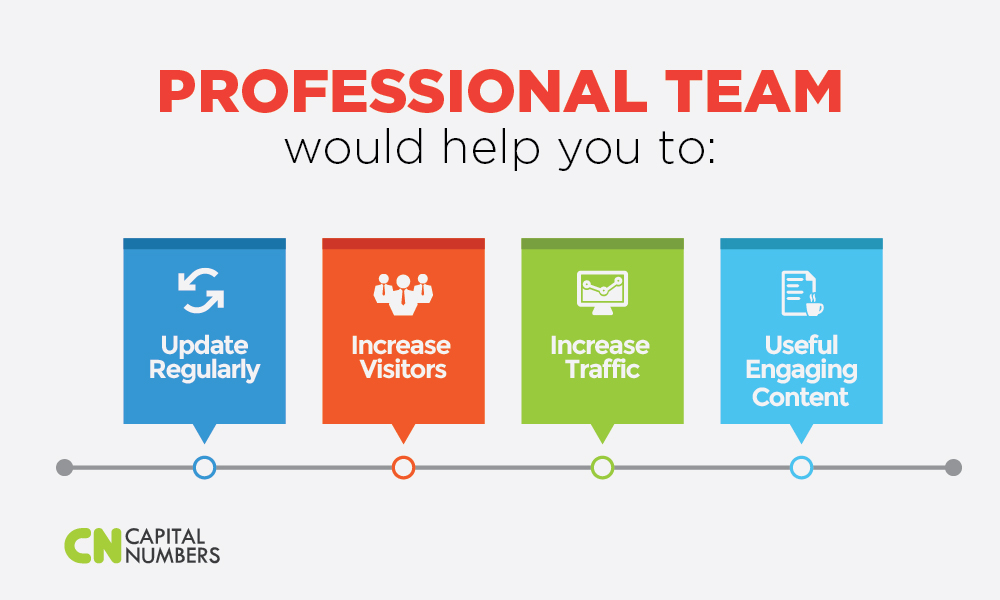 The Solution
Let a professional handle your business blog-writing work. It's their job to write and hence they will take up this work very seriously and be ready to roll out newer content regularly.
The Advantage 
Let me tell you about a disadvantage first – letting a professional to update your blog would certainly mean spending those additional bucks at the end of each month. But after reading through this post you would definitely give a serious thought towards opting for a professional writer to handle your business blog posting work.  At the end of the month, with an increasing number of users to the blog, your spending would be justified. Here is how:
The equation is easy. The more new content is fed, the higher benefits you will reap. Three to four blog posts per week and you can have:
Higher traffic
Higher ranking in search engine
More number of repeated users who may turn into business leads
Since your business blog is generally not on your top priority list, you often tend to take up this job at the end. It may so as well happen that with too little time at hand you simply have to rush through the content creation for the blog. And in both the cases, quality suffers. By assigning this work to a professional you will get:
Useful and engaging content
Improved readability
Better tone, language, sentence construction
More frequent posts in your blog will fetch you a better ranking in search engine hence more number of traffic. More number of traffic will make more people visit your website who will potentially buy your products and services. Your blog will soon start acting as an added marketing tool for you.
Comments
comments