WooCommerce to Woo Users – The Biggest Takeaway of #WooConf
The unanimous experience at WooCommerce Conference is something to cherish for a lifetime.
This was the first time when Capital Numbers participated in any international event and that too as an Orange Belt Sponsor. And WooConf surely turned out to be a space where the response was overwhelming. People connecting with each other, sharing ideas, solving issues, finding customers and so much more. In a world when a lot can be learned online, meeting and connecting in person to understand each other's needs was an out of the world feeling. The intangible world turned tangible as the experts gave some brilliant presentations and shared stimulating insights of eCommerce business by leveraging WooCommerce.
The content of the event was all designed to solve users problems. There was a mix of great and good speakers. And there definitely was something from each presentation that every eCommerce business could walk away with. Like, Brennan's session explained ways to:
Get More Customers
RaisePrices
Get More Repeat Purchases
Another gripping session was addressed by Cyndie Shaffstall. She stressed upon A/B testing, which she does everyday and her passion for data and arrows.
Well, there is always so much to learn from the Dutchmen. Thijs de Valk of Yoast gave some brilliant insights on their class-acts of SEO and what they do with Google Analytics.
The security talks had outstanding takeaways for us. Rahul Deshpande from MasterCard, presented perhaps the most technical talks of the day, but very swiftly. Touching upon values of SSL and how they work and real threats of fraud, he explained the entire transaction life-cycle.
Next on the dais was Sam Hotchkiss, founder of BruteProtect, to talk on WordPress Security focusing on end-users like why and how are sites attacked and its impact on users. He also provided several solutions to protect your sites.
There was certainly a lot to learn from Chris Lema of Crowd Favorite. At the end of his talk, you get to know the powers of WooComerce and the host of extensions to build a great eCommerce platform. His way of story telling was perhaps the most gripping, compelling and simple way of advocating about the WooCommerce platform.
Whats the use of an eCommerce business if you are do not get or are able to retain customers online? John Rampton shared some practical solutions for this. Talking about his 16 months journey, he explained the importance of listening to the clients and urged to understand:
Who your customers are?
Why are they on your site?
What solution are you offering?
Are they frequent to your competitors site?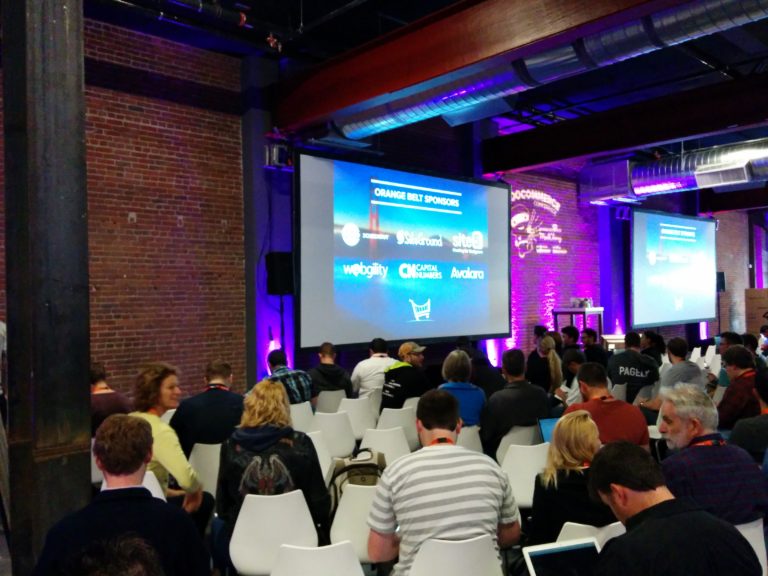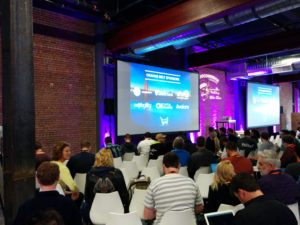 Rampton recommended all to use Adobe Marketing Suite to track where customers are going after visiting your site. His proffers to engage with and pitch to the press turned out to worthwhile for most.
Nathan Barry gave resourceful insights on building profitable audience. His account of viewing audience as the CHEAT CODE in a business was more than fascinating. He shared few very important rules like:
Teaching the audience about what you know
Telling them your story
Developing an email list
Start talking to them
It was a great time at WooConf and I bet all that was learned would be used to help our client's grow.
Comments
comments