Capital Numbers Grabs GoodFirms' Attention for its Sturdy Customer Services
Rendering to the clients with white-label services endows Capital Numbers to grab the attention of the users at GoodFirms.
View Capital Number's GoodFirms' profile to know more about its quality service offerings and other parameters.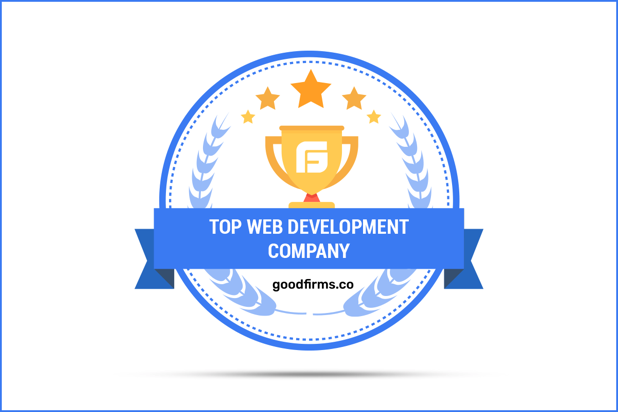 Overview of the Company
Capital Numbers, incorporated in 2012, is based in Kolkata, West Bengal. The company renders clients with White Label services like web design and development, mobile apps, and digital marketing services. Capital Numbers is a certified and award-winning company. It has more than 400 carefully vetted specialists who have served 100 businesses of all sizes.
Moreover, the company has delivered more than 1500 bespoke solutions. Besides this, Capital Numbers has three delivery centers in India and sales offices in the US & Australia. The professionals at the company are technically proficient in back-end development, JavaScript, mobile development, Blockchain, eCommerce, and CMS.

GoodFirms Research Process
GoodFirms is an online review and research portal that ranks different businesses by checking their thorough administration based on three parameters, namely, quality, reliability, and ability. The team at GoodFirms researched on Capital Numbers and rated it as one of the best web and mobile service providers listed on GoodFirms.
GoodFirms' Research Team prepared a report for the Assessment of Capital Numbers, which is apportioned into the Below-Stated Segments:
Providing High-Quality and Affordable Web Solutions
At Capital Numbers, the team of dedicated web developers helps the clients with the basic informational websites as well as with the complicated web or mobile apps. Moreover, the team ensures the clients get high-quality services at an affordable cost. Besides this, the developers have experience in building websites for almost all clients from different verticals. They also provide all sorts of applications, right from online forms and workflow software to complete management systems. The in-house team of developers also builds online portals for clients from scratch by leveraging platforms like WooCommerce, Shopify, and Magento. The team at the company is well-versed in fixing bugs and solving issues on the clients' websites. Moreover, the cross-functional team of developers helps clients secure their sites and prevent further problems. That is, Capital Numbers, develop highly customized, secure, and scalable systems suited to the needs of its clients. It will soon be ranked as one of the top website development companies at GoodFirms.
The review displayed below shows the good quality work that Capital Numbers has offered to its clients.

Ease of Management without Compromising the Quality
Holding more than ten years of experience, the team of digital marketers at Capital Numbers has played an integral part in enhancing the brand value of its clients. With the increasing demand for various tools and technicalities in the digital world, expertise in marketing is essential for a company to thrive successfully in this digital era. The team at Capital Numbers enables its clients to flourish in their niche by producing highly effective digital marketing services. The in-house team of digital experts uses the most advanced ad networks, including Google Ads, Apple Ads, Facebook, Twitter, etc.to help its clients boost their ROI. Therefore, the services offered by the knowledgeable digital marketing professionals and experts who efficiently manage large accounts at Capital Numbers have helped the company rank higher than the top digital marketing agencies enlisted at GoodFirms.
The review that GoodFirms has added for Capital Numbers shows that the company has offered best-in-class services and solutions for its valued clients.

Handcrafting Beautiful Mobile Apps for iOS & Android Platforms
The internal team of app developers helps clients launch high-end and visually attractive mobile apps for iOS and Android platforms. The team works with the clients and their respective teams for planning and strategy. Besides this, the team also has expertise in producing native and hybrid apps. With this, the team even helps the clients drive user-engagement and sales by curating applications for Apple and Google App stores. Also, the app developers design customized apps and deploy enterprise apps that can streamline and mobilize the inward-facing systems of the clients' business. Thus, backed by a unit of expert developers with an all-inclusive approach towards the app development lifecycle, Capital Numbers will soon rank as one of the best app developers in India on the GoodFirms research platform.
About GoodFirms
Washington, D.C. based GoodFirms is a maverick B2B research and reviews company that helps in finding the web development, mobile app development, and digital marketing companies which render the best services to its customers. GoodFirms' extensive research process ranks the companies, boosts their online reputation and helps service seekers pick the right technology partner that meets their business needs.
About the Author
Anna Stark is presently working as a Content Writer with GoodFirms – Washington D.C. based B2B Research Company, which bridges the gap between service seekers and service providers. Anna's current role involves penning down every company's performances and critical attributes in a clear and concise way. She firmly believes in the magic of words and adds new strategies and writing styles which enhance a brand's image.
Comments
comments