Why to partner with a mobile app development service provider?
Going mobile is no more a choice, its survival for all businesses. If you are not on mobile, its almost like you do not exist.
The mobile app industry is growing at a very rapid pace. Technologies to develop mobile apps are changing fast. It may turn out to be very expensive to keep an in-house mobile app development team, if you are not a specialized service provider in this arena.
All kind of businesses today need a mobile app to tap the bigger market. To meet the demands of the market and reach to more number of customers, you must have the best in the industry to develop an app for you. It is ideal to outsource your mobile app development for an experience that's cost effective and seamless.

According to Gartner
Mobile data traffic will grow 59% in 2015
Mobile video will drive more than 60% of data traffic in 2018
Mobile traffic, worldwide, will grow by 53% more in 2016
By 2017, mobile apps will be downloaded more than 268 billion times, generating revenue of more than $77 billion and making apps one of the most popular computing tools for users across the globe
3 Most Important Things You Need from Your Mobile Team
Your mobility team must have the experience and expertise in:
What's your option now for a mobile app development?
In-house team
Extended team
Mixed model
Do your in-house team have:
Experience in working in this domain and have developed similar apps before?
Knowledge about latest mobile platforms and tools?
Have the time to devote that is required to develop the app?
For a company that does not specialize in mobile app development, the answers will be NO. It is ideal to outsource in such cases. It will help you to:
Enter and capture mobile app market faster
Speed up development, testing, and publishing of the app
Save time and focus on your core business
Save your money
Let Experts Handle the Complexities
If you think mobile app development is a very easy task, then you are highly mistaken. There are several factors that makes the process very complex like:
Choosing the right platform to use is tricky. Every platform and devices keep upgrading within a very short period
The backend systems requires critical integration
The permission control and security process is very challenging
To handle all these and more you need skills who understand the changing trends in mobility and evolving business strategies.
What you can expect from remote mobile app development team?
By outsourcing you are adding vast expertise to your existing team to develop a range of mobile applications across iOS, Windows Phone and Android platforms. Expect your mobile app partner company to: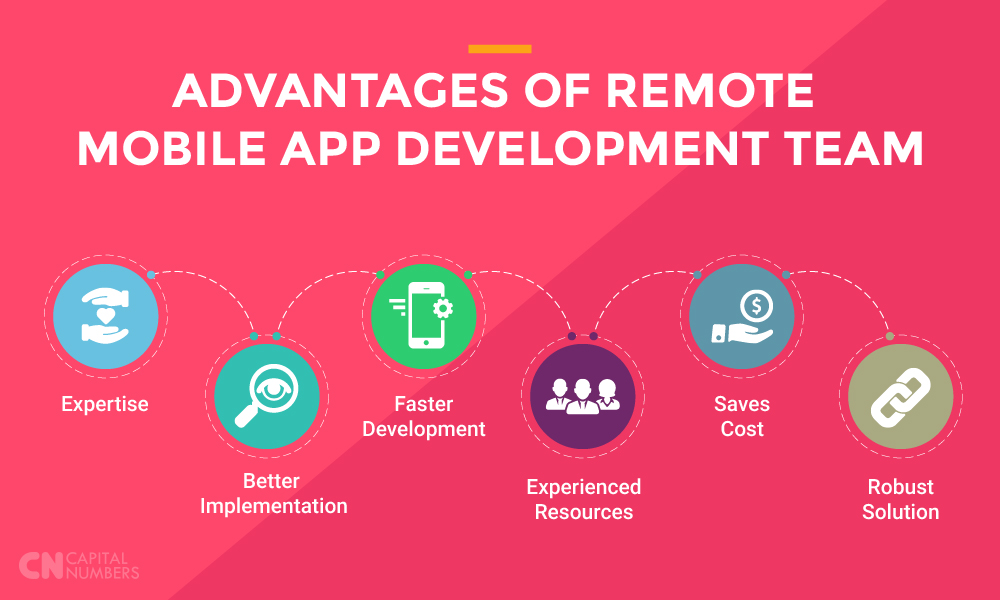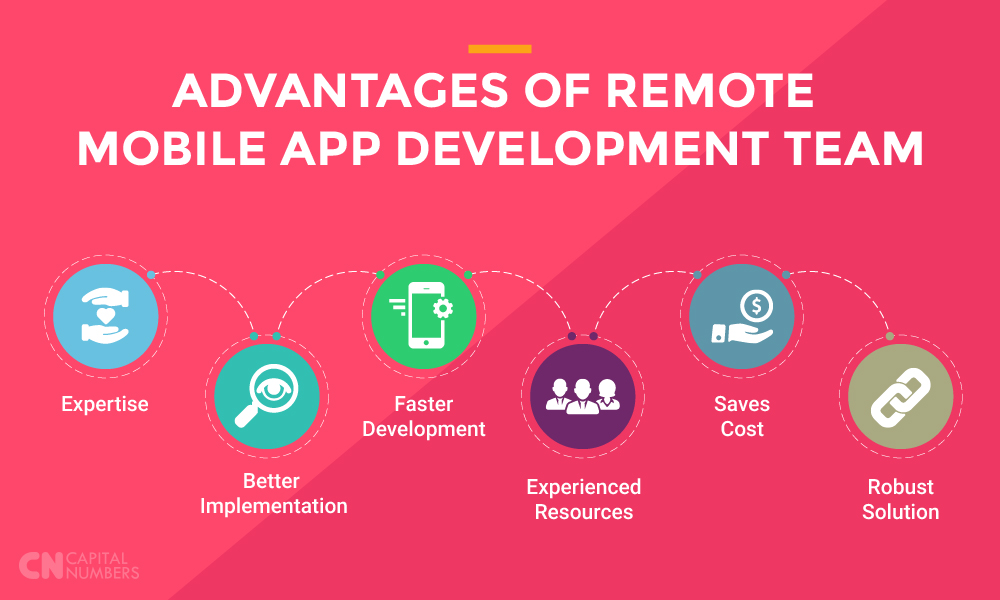 Bring in new expertise to your existing team
Minimize your strategy and implementation gap
Offer faster development using their technical knowledge and skills
Get an extended team of experienced resources with understanding of all technologies and mobile platforms
Reduces costs of recruitment, maintenance and skill upgradation to meet the challenges of changing technologies
Get enterprise level robust solutions
Comments
comments