Poor Mobile Experience Leads to $24bn Loss for US Retailers
A recent study by Jumio states that as many as 56% smartphone users in US leave mobile transaction mid-way dye to poor navigation, slow load time and complex check out system. This is causing a loss of around $24 billion in revenue each year for retailers of United States.
Apparel is has the largest market share when it comes to online retail in US. It has been noted that this sector alone loses at least 60% business with three out of five frequently abandoning the website while purchasing clothes, shoes or accessories. The rates vary by age and gender. While 68% women leave an apparel or clothing transaction mid way, only 51% men and 78% female millennials are found doing so. The study also shows that retailers who are using mobile checkout wisely have a chance to reap bigger returns.
A common trend had been observed with price of purchase – whether big or small it almost remains same. The abandon rate of online transaction is found neck and neck in case of smaller buys like movie tickets or online food or while buying a travel package.
23%, which in nearly a quarter, of online shoppers who have left a transaction half-way, have been noted as saying that their cart had items valued at $100 or more while they abandoned their shopping due to complex checkout process.
Another interesting fact the report provides is that 66% of those who left without completing the buying process, returned to take a second attempt to complete their transaction. This time they preferred to do it from a computer over mobile device.
Here are few reasons stated by the study that shows why most people leave shopping mid-way while using their mobile devices: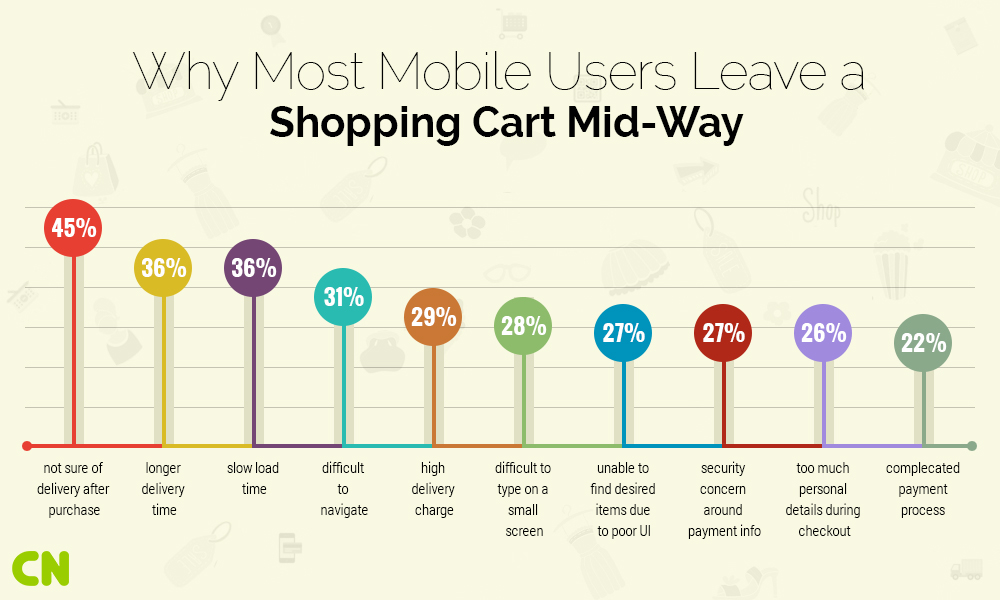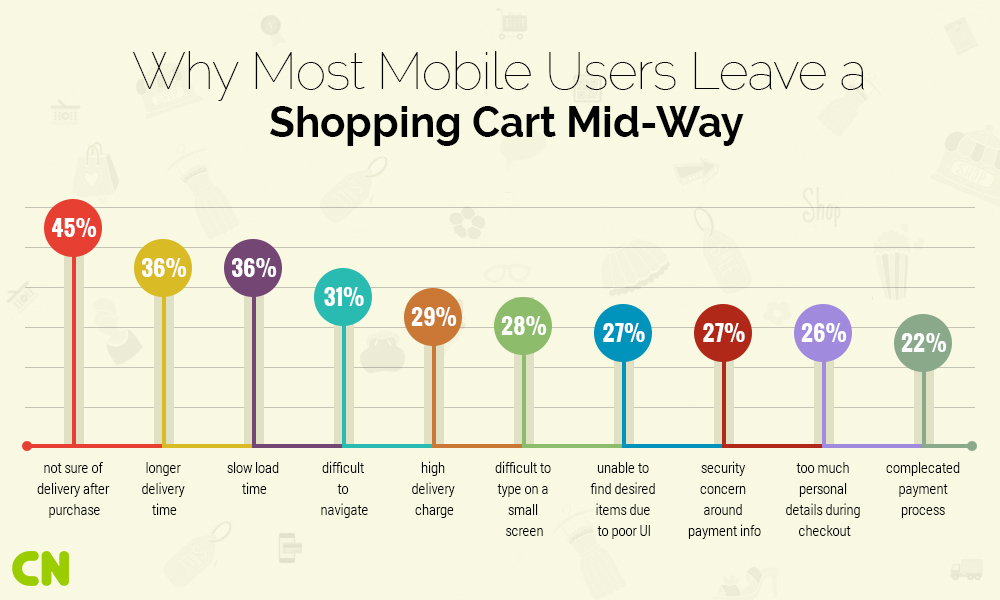 45% said they were not sure of delivery process after purchase
36% felt the delivery would take a longer time
36% found the mobile site was too slow to load
31% found it difficult to navigate through the site
29% felt they were unnecessary charged for delivery
28% found it way too difficult to type on a small screen
27% got entirely confused while browsing through the site and were unable to find items they were looking for
27% reported security concern around payment info
26% felt uncomfortable with providing their personal details during checkout
22% found the payment process to be too complicating
"As mobile transactions continue to skyrocket, so do abandoned purchases, incomplete account openings, and lost revenue," says Marc Barach, Chief Marketing Officer, Jumio. "Businesses have heeded the warning and are finally prioritizing mobile checkout experiences, underscored by the ten percent improvement in abandonment rates over the last two years," said Barach. "But, experiences are still far from being as seamless as they need to be in order for retailers and financial services providers to stem the tide of lost opportunity and put nearly $25 billion back in their pockets."
Abandonment rates by sector: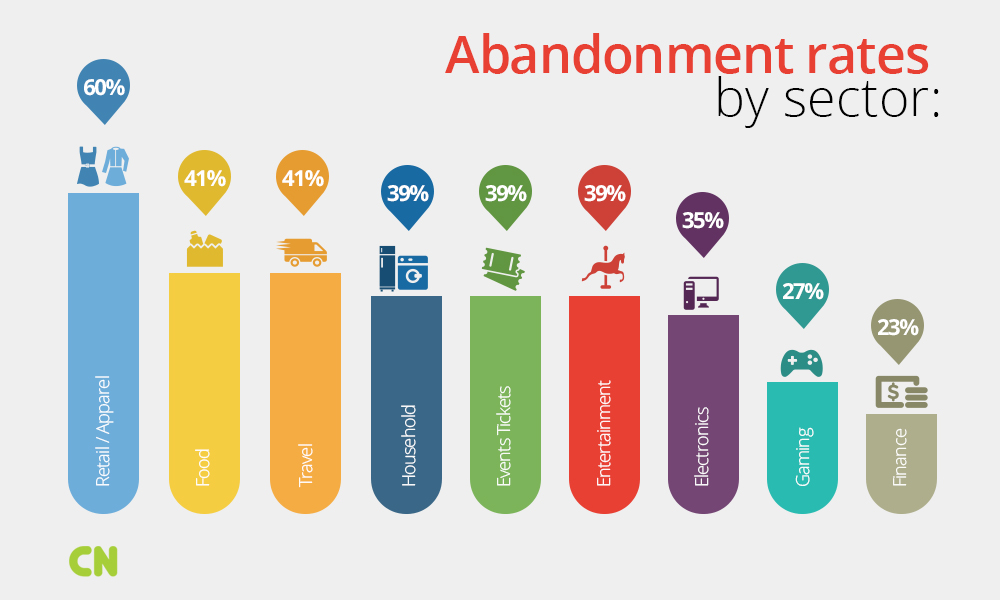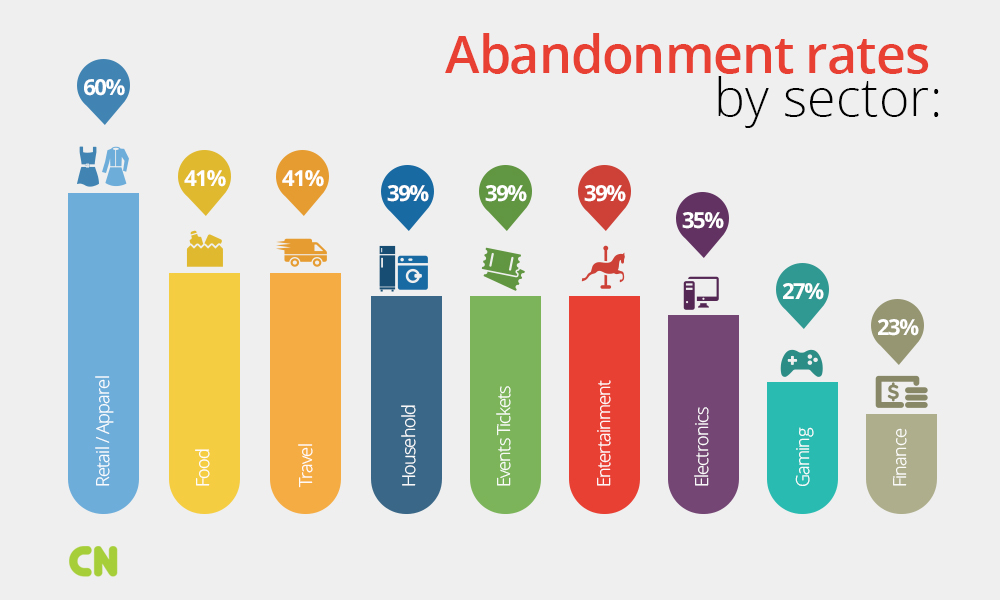 60% – Retail/Apparel
41% – Food (groceries or takeout)
41% – Travel
39% – Household items
39% – Event tickets (concert, sporting event)
39% – Entertainment purchases
35% – Electronics
27%– Online gaming (Opening an account)
23% – Applying for financial services account (opening an account, money transfer)
Comments
comments