How to Copy Uber's App for Any Industry
Startups often position themselves as the "Uber" of their chosen industry.
That's because Uber's model has been so successful, and so disruptive, it completely upended the taxi industry… and it shows no signs of slowing down.
Startups and entrepreneurs flock to this model because it can be emulated.
The kind of on-demand service provided by apps like Uber is very popular, and it isn't limited to the transportation industry. You can use it for healthcare & veterinary services, aesthetic & beauty services, mechanical repair, food delivery, and more. We recently put together an app that functioned like an "Uber of Healthcare," for instance.

It's clear that the market has a pressing need for "on demand" services that travel to your location. So the only question is — how will you respond to this demand?
Uber started with a simple iOS app with limited functionality. As the company grew, however, the app offered more features to keep up with the demands of the market. The key takeaway here, of course, is to get a product to market FAST, before your competitors do. Chances are, if you have a great idea, someone else has had it as well.
So if you're interested in speed, and want to build an app like Uber fast, read on…
Monetization and Costs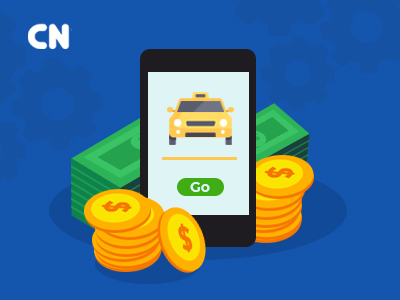 Unlike the traditional taxi service, the Uber company doesn't own its fleet of cars. Therefore, the overhead is relatively low. Its drivers simply use their own vehicles and drive areas they're familiar with.
Of course, the app itself is free to download. Uber makes its money by taking 20% of a driver's fare and charging cancellation fees for customers. If you use this model, be wary— customers and drivers will only accept so much money being taken from them, and if they feel your prices aren't reasonable, they may go to your nearest competitor instead (in the case of Uber, this would be Lyft).
So what's the cost of developing this kind of app?
Let's assume you're building an MVP to get proof of concept before scaling. So let's go with the most viable features for now.
First — will this be a mobile app? More than likely it will be if you want it to be available to most people. Will you develop on iOS or Android first? IOS may be more costly, but if most of your target market is using iOS mobile instead of Android, you should develop on that platform. It's highly likely you'll end up developing for both.
Second — will this by a native, web, or hybrid app? Hybrid apps are a great way to reduce costs, but they might not offer any of the robust functionality you need. However, if you're just trying for an MVP, this might be a great way to get your app to market.
Clearly, developing an app with an in-house team will be the most costly option. Outsourcing your development to remote experts is probably the way to go if you want to do it fast and efficiently as possible… especially if you have a lean budget. Remote outsourcing costs can vary depending on the pricing model. Generally, outsourcing this work will cost half as much as it would to give it to an in-house team.
Your MVP
Uber is actually controlled by 3 apps, not 1. There's the customer app, which is what most people are familiar with — it's the one that allows the customer to select a destination and get in touch with a nearby driver. But there's also the driver app, which drivers use to navigate and keep in touch with administration — and finally, there's the admin app.
You won't be able to skip any of these in the MVP stage, but you can focus on a few key features that will make it easy for the market to enjoy:
Functionality
This is the most important, and it should be your main area of focus. An app with no functionality is like a clock that doesn't tell time. First and foremost, it should offer the features that give your customer the result they want. Delivering food? The app should deliver push-button delivery. Ordering a ride? The app should send a driver to your door. Generally, the faster and easier you can make this process, the more success you'll have.
UX
The experience of the user is critical if you want your app to gain any traction. Functionality is one thing, but how the user interacts with the app is just as important. A smooth design, good visuals, and intuitive navigation will go a long way towards getting your customers "hooked" the first time, so they continue to use your app while you add features and functionality.
Features
You will likely have at least 2 apps: the customer app and the driver app. Each app will serve a particular purpose in order to fulfill something we already talked about — functionality.
Your app will be unique and specific to your market, so we can't tell you what to include. However, here are examples of the minimum features Uber started with:
Ride Booking & Tracking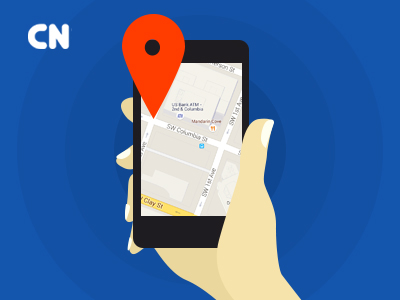 Customers need to be able to book a ride and track where the driver is. After booking, customers can then watch the driver progress to their location through the app in real time. (Advanced features also offer customers the ability to reserve an Uber for later and book Ubers for friends).
Cost Calculation and Payment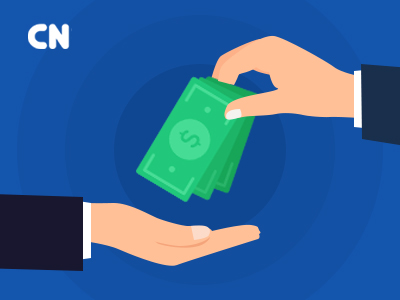 The app calculates the cost of the ride based on the customer's current location and the desired location. It also gives the customer the option to use multiple forms of payment such as credit cards and cash.
Panic Button
To overcome the hesitation of customers who might feel nervous about getting in a car with strangers, Uber implemented a "panic button." When passengers press the panic button, it notifies the police, the Uber admins, and passenger family members.
Likewise, here's what will probably be in a driver app:
Driver Routing & Delivery Reports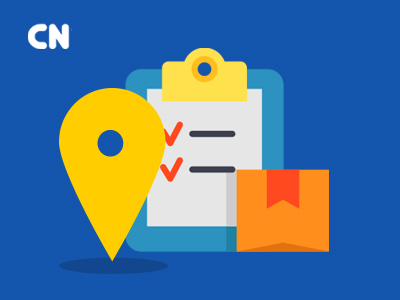 You need to know where your drivers are at all times. You might also consider implementing a feedback feature which regularly updates you on your driver's performance.
Route Optimization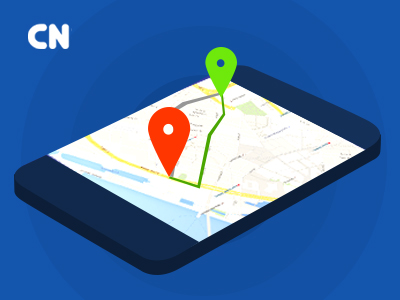 Uber has a built-in navigation app that selects the best route for drivers to take. You may consider something similar.
Conclusion
If you're building an app like Uber, speed and performance are the to key metrics to keep in mind. It needs to perform its functions very well to attract the initial audience. It should also hit the right UX expectations, so you keep customers coming back for more. Put an app to market with good core functionality and good UX, and add features based on feedback. We recommend outsourcing, in the name of keeping speed a priority and keeping costs down.
Comments
comments