Is It Possible to Build an Enterprise Using WordPress in 2018?
Can WordPress support an enterprise-level business?
Enterprise organizations usually encompass several different organizations or offices with their own objectives and budgets. Operating on a national or multinational scale, these organizations handle a significant amount of traffic. So they need a scalable, adaptable, and robust web presence.
While there are a few exceptions to the rule, they are few and far between. If you're reading this, you probably do a lot of online and digital business. For example, what do your sites and microsites accommodate right now? Localization? Responsive design? Multilingual content?
You might think that these types of large businesses need specialized or state-of-the-art CMS platforms just to keep up with all the requirements. You might even think that WordPress, though useful for some instances, is little more than an overgrown blogging platform, not suited for running a large business.
While these assumptions are prevalent, none of them are accurate.
WordPress is used by several global brands and organizations, such as:
CNN
The Library of Congress
Vogue
The U.S. Military
The New York Times
Harvard Business Review
Mercedes-Benz
As you can see, WordPress has grown into so much more than a platform for hobbyists and small vendors. It's actually a valuable tool for meeting and keeping up with demand. So…
If you want to effectively and painlessly grow in 2018 and beyond, keep reading.
Will WordPress Meet my Needs?
The number one most common question we get his some form of the above. "I have X, Y, and Z needs, can I use WordPress to fulfill them?"
Ultimately, you get to decide that.
You're probably using a mix of plugins in WordPress already, so you know that the platform makes sites almost completely customizable. In fact, its extensibility with plugins is what makes WordPress so popular. The bare-bones platform is simple enough to accommodate basic needs; but as you get more and more complex, you need newer, better, and more plugins.
In other words, you decide how to make WordPress work for you. Not only is the list of plugins extensive, but you can also develop custom plugins to suit your needs. If one of your teams needs a web page to do X, and another needs a page that does Y, WordPress has that covered.
Why Should We Invest in WordPress Over Several Other CMS options?
This is a fair question and a legitimate concern. There are other good CMS options out there, but WordPress is popular for a reason. It's an adaptable, scalable, and consistent platform perfect for pushing content, projecting your authority, and handling technical needs.
It's Mobile Ready and Responsive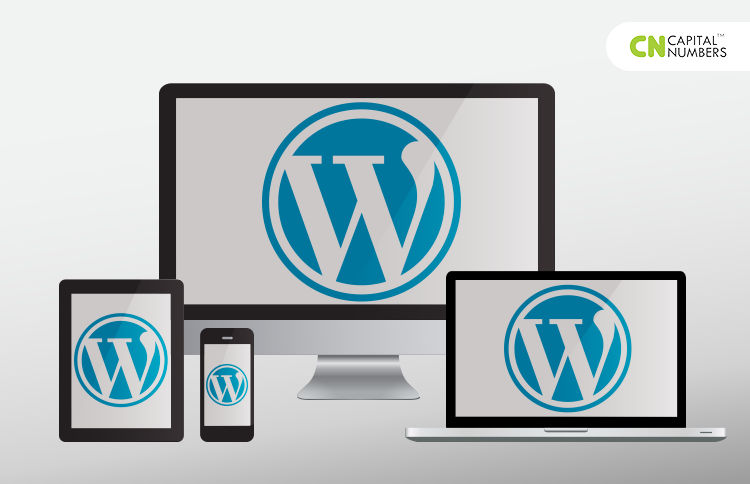 Have you ever worked with software that didn't offer native support for responsive design? If you have, then you know what a headache it can be — especially if you have to optimize the design across several domains and subdomains. Lucky for us, WordPress offers native support, and several themes that are responsive by default. Plus front-end developers can base their designs around these themes of roll out more custom solutions.
You Can Scale Easily
If scalability is something you're concerned with, then you probably love the fact that most of the core technologies used to build WordPress, such as PHP and SQL, are proven and scalable. There's no need to "reinvent the wheel" to ramp up or operate at an enterprise scale; the technology is already there.
Not only do these languages "get the job done" and can accomplish just about any task you need, but they also don't require starting from scratch every time you want to scale. Developers don't have to hand-code the plugins from scratch or deal with a specialized language if you want to add something, and this means that you can easily scale up when needed.
It Offers Flexible, Consistent Design
WordPress uses a themed approach to design and layout. No matter how many pages or blog posts you add to your site, you can make sure that your look and feel stays consistent and coherent. This is super important if you want a lot of traffic. Consistency allows you audience to stay focused on your offer, instead of being confused by multiple layouts. It simply FEELS better, which makes people like your site more.
On the flip side, you do have the flexibility to use different themes and layout for every single page of your website. There are a few cases where this might be necessary — for example you might want to have a similar design but different color schemes indicating different teams or enterprise offices. If you're a creative company, then you might have different themes to showcase your creativity. In any case, WordPress gives you the power to make that decision.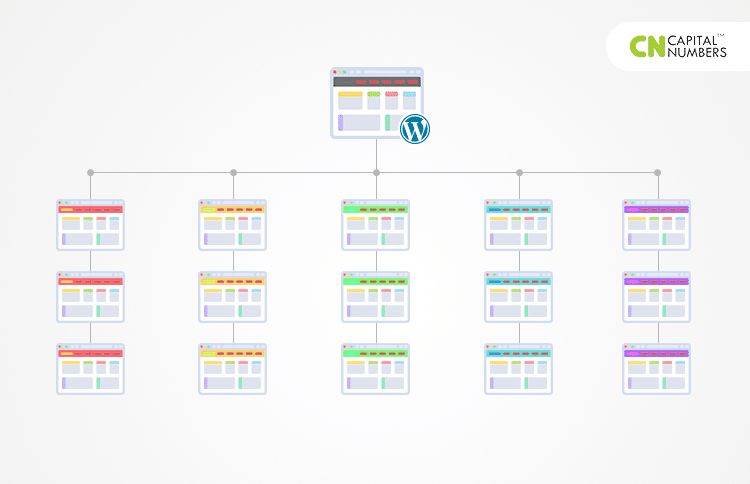 Use it to Project Your Authority in the Industry
Some detractors think that WordPress is simply another blogging platform. While it does have its roots in blogging, WordPress has grown into much more than that. However, using its blogging features to your advantage will let you project your authority in the market much easier and faster than using a different platform. When you publish updates on your company or post about industry news, they can go live in less than seconds minutes, allowing you to consistently and easily push content that sets you apart from your competitors.
The Downsides
WordPress is not without its shortcomings. They are far from insurmountable, and most can be solved by using good developers with an eye for detail and security.
Security
Although WordPress at its core is highly secure, some extensions and plugins may leave it open to vulnerabilities. Hackers can exploit security issues in a plugin to affect thousands of WordPress sites. However, the likelihood of such an event happening to you decreases drastically when you work with experienced developers how know their way around WordPress.
SEO
Despite what some say, there is no particular SEO advantage to using WordPress as opposed to other platforms. If your SEO people are inexperienced, then using WordPress won't magically turn you SEO-friendly. It takes work on the part of your team to get there. There are, however, several plugins and a number of best practices you can use to boost your SEO.
Speed
Without some finesse, too many plugins and extensions might seem to make your WordPress site run slowly. But again, this is an objection used by people who haven't taken the time to really understand the system. In reality, the WordPress plugin system is much less complex than the similar Drupal module system and requires less of a learning curve.
You can have a fast WordPress site; but it requires that you professionally setup a caching plugin, test the site several times, and occasional plugin audits. This is an example of "you get what you pay for," because while you can run a WordPress site quite cheaply, investing in some good developers will go a long way toward enhancing your experience.
In Conclusion…
Scalability, flexibility, and responsive design are must-haves for an enterprise business… and no CMS platform is better at delivering these features than WordPress. It's grown from a small blogging platform to a very capable system more than capable of powering an enterprise web presence.
However, it's always best to work with developers who have an eye for detail and security. By working with experienced developers you'll make sure that the few flaws in WordPress are minimized and its benefits are maximized.
Comments
comments