Technology and Resource Scaling
In the beginning, we only gave them two developers, but within the year, they began to trust our quality more and more and assigned us an increasing number of projects and more complex tasks. As of now, three developers are working for them.
We adopted Drupal 8 while it was launched and successfully implemented it in their projects to help them stay on the "cutting edge."
We also have also started offering SEO services, which they are now successfully reselling to their clients.
Thus far, we've delivered several interesting projects for the client, including the following:
CMS and Drupal Development
We delivered a custom CMS for a mobile app, based on Drupal, so that the content in the app could be listed, edited, and managed by its website.
iPad POS
An iPad point of sale system for supporting restaurants, cafes, and other small business types, plus the management software to make it all work.
Website
This was an information website built to support educators teaching students mathematics. It focused on the implementation of research-based instructional strategies through professional development.
Health App
This app to helped people track their health condition according to their food habit. It measured their food timing and regular health status "check-ins" to generate a visual health report for that day or month.
Certification Portal
This portal allowed the internal employees of a certain Fortune 500 organization to access their training. After completing the training, the staff had to pass several courses (containing quizzes) to get their certification. Staff members had to attend the training and pass each quiz to complete the course, after which they could then access their certification.

Resource Allocation
We ended up assigning many projects to a single skilled, senior developer who could provide knowledge and a skillest for all the mentioned technologies.

Support
We offered support and maintenance for completed tasks. If something needed to be updated or fixed at short notice, we could do it so the client didn't waste their in-house resources.

Flexible Working Hours
To meet all the deadlines, the developers put in a lot of extra time outside of regular office hours. The time difference made it necessary for us to be online at night, so the client could get feedback when he was online in his time zone. This way, if we needed to do additional updates, those could be done in a timely manner.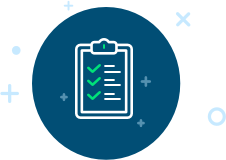 Features
In addition to working on projects for the client, we revamped their online presence with brand-new technology, better UX/UI, and additional services.
New Technology
The client was running a site for years which was built using out of date technology. We upgraded it using Drupal 8 - a new, modern technology framework.
Better UX/UI
Users now have more flexibility. Everything is optimized for mobile, so users can now access the application from their phone or tablet, resulting in better returns for the client..
Digital Marketing and Development
The client now has development and digital marketing expertise and advice on hand without having to employ a costly in-house specialist. We also reduced the effort it takes them to keep up with the latest trends and technologies..
Cost Efficiency
We were able to reduce costs by assigning a few high-skilled developers to the client, instead of assigning multiple developers who would take up the budget and do the same amount of work..
Effective Project Management
We maintained realtime reporting with regular code check-ins and timesheets. Everything was done with complete transparency so the client knew what they were getting. We also provided daytime support as needed to address any urgent issues.
Because of the regular communication, we could often maintain an ETA of less than 12 hours for some tasks. The client could assign tasks before going to bed and then wake up to see things completed.
Great Reviews
97 Out Of 100 Clients Have Given Us A Five Star Rating On Google & Clutch

Capital Numbers
5

/

5
George Levy
Chief Learning Officer, Blockchain Institute of Technology
"I am glad I found Capital Numbers and I credit them for a lot of the success I have had."

Capital Numbers
5

/

5
Jorge Quintero
COO, Blue Lagoon Jets
"Their fast response was impressive."

Capital Numbers
5

/

5
Rupert Wallace
Founder, HMOhub
"The quality of their approach was high."

Capital Numbers
5

/

5
James Morris
Co-Founder, StudioSesh, Inc.
"I was impressed at the speed, cost, and talent that they have at Capital Numbers."

Capital Numbers
5

/

5
Scott R. Wells
Visionary, ConversionFormula
"Capital Numbers has been a trusted resource & partner for years."

Capital Numbers
5

/

5
Xavier Villafuerte
Sr. Consultant, Innova IT
"Amazing experience with Capital Numbers. They are People who understand our needs."
Read More Reviews
We'd Love To Hear From You
Get Custom Solutions, Recommendations, Resumes, or, Estimates.
Confidentiality & Same Day Response Guaranteed!
What can we help you with?
Our Consultants Will Reply Back To You Within 8 Hours Or Less
Shovan

Dibakar

Indrajit

Avishek
25+
Awards in the last 9 Years
100+ Five Star Reviews
On Clutch, Google and GoodFirms