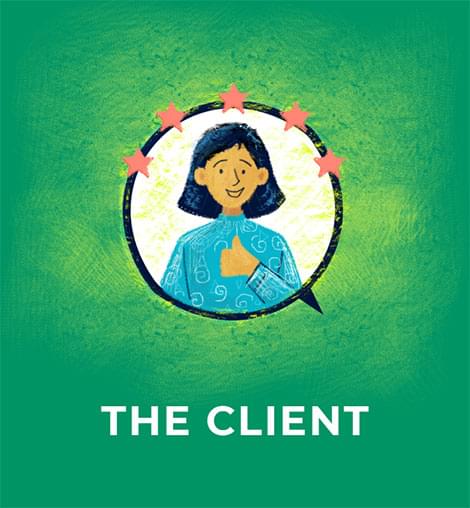 The Client
This eLearning portal provides instant access to a curated collection of skills-based courses, assignments, quizzes, unit tests, virtual classes, and video-based lectures. Students can register to take up a course of their choice and get certified upon successful completion. Global instructors can register to support learners through video-based training and get paid monthly or quarterly. This curriculum-based portal, packed with robust features, helps learners become job-ready for a bright career.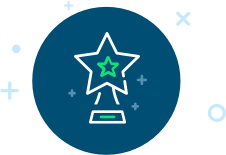 Results
Capital Numbers handled all the areas from start to finish - from project plans, wireframes, UI designs, tests, SSL set up, and deployment in the requested server. We meticulously architected both the frontend and backend to deliver a distraction-free, virtual learning environment.
The final output is a well-optimized eLearning portal that connects hundreds of concurrent learners with global instructors.
Our critical contributions included:
Rich Capabilities for Every User
As planned, our engineers provided rich capabilities for every user role, for example:
The Super-admin can manage students, teachers, courses, exams, subscriptions, and other app settings.
Teachers can set homework, grade assignments, conduct webinars, upload video lessons, track views, and receive payouts based on engagement per video.
Students can access new courses, appear for exams, view scores, track peer performances, etc.
Unlimited Access to In-demand Courses
Our well-integrated education portal provides unlimited access to new, in-demand courses and expert training from talented instructors.
An Exhaustive List of Courses
Our exhaustive list of certification-ready courses caters to every student from radically different majors - such as Electrical Engineering, Computer Science, Digital Marketing, Commerce, and more.
Multi-layer Course Builder
Our easy-to-use Course Builder helps build courses faster, add lessons, even tweak them for the next group of students who go through it.
Certificates of Completion
We split each curriculum into separate units that the learners can methodically work through and complete to receive a certificate at the end.
Powerful Webinar Modules
Our powerful webinar modules allow 1-on-1 and one-to-many video conferences between students and teachers.
Direct Message to Course Instructors
We added in-app messaging for students to directly contact their teachers and book 1-on-1s at a time suitable for both parties.
Personalized Consultations
Our 1:1 meeting module helps students clarify their doubts more confidently, which may not have been possible in group chats.
Stable Video Streams
By integrating Twilio, we could ensure high-quality, stable video conferences from a growing user base.
Remote Proctoring
Our remote proctoring solutions ensure exam integrity and keep all suspicious activities away.
Simplified Payouts
Our coders brilliantly simplified the teacher payout calculations with a custom algorithm that required out-of-the-box thinking.
Full-cycle Testing
Capital Numbers' QA professionals conducted full-cycle testing to ensure no performance hits, despite the load.
Waterfall Methodology
Our phase-wise development using the Waterfall methodology helped us sequentially measure progress within each stage before going on to the next.
API and Custom Integrations
Moreover, we used our multi-year knowledge of APIs and custom components to launch this global learning solution that has something for every learner.
Robust EdTech Solution
Capital Numbers could deftly overcome all odds and release this EdTech portal within a few business weeks despite multiple challenges at the business logic level.
All-inclusive Learning Portal
We're thankful to our solution architects for efficiently rolling out an all-inclusive eLearning platform that serves as a vast repository of trending courses designed for today's learners.
College pass-outs and corporate executives can use this portal to master new skills from top instructors and earn a degree that sets them apart.
Great Reviews
97 Out Of 100 Clients Have Given Us A Five Star Rating On Google & Clutch

Capital Numbers
5

/

5
Emily Nyaz
VP of Operations, Up Trending
"The workflow between our team and theirs was excellent."

Capital Numbers
5

/

5
George Levy
Chief Learning Officer, Blockchain Institute of Technology
"I am glad I found Capital Numbers and I credit them for a lot of the success I have had."

Capital Numbers
5

/

5
Judy Shapiro
CEO, engageSimply
"They invest in the success of their clients which makes them flexible in accomodating the needs of growing companies."

Capital Numbers
5

/

5
Michael Wendlandt
Senior SEO Manager, GrowthLeads
"They seem very professional compared to the company I worked with before."

Capital Numbers
5

/

5
Jose Rodriguez
Communications Director, Trans Europe Halles
"It is impressive how easy it was to work with them."

Capital Numbers
5

/

5
Bob Norberg
CMO, Cloud Age Solutions
"They were quick and efficient and their work was very good."
Read More Reviews
We'd Love To Hear From You
Get Custom Solutions, Recommendations, Resumes, or, Estimates.
Confidentiality & Same Day Response Guaranteed!
What can we help you with?
Our Consultants Will Reply Back To You Within 8 Hours Or Less
Shovan

Dibakar

Indrajit

Avishek
25+
Awards in the last 9 Years
100+ Five Star Reviews
On Clutch, Google and GoodFirms