Technology Stack
Node.js
React.js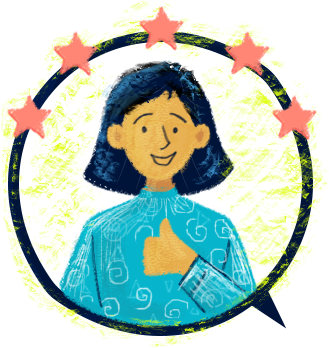 The Client
This interactive web app lets users avail discounts on their food deliveries. Users need to generate food delivery coupons, copy-paste them in this web app, and win in-app games to get added discounts on their online orders. The app also lets food lovers video chat with one another. This app brings like-minded people together and encourages a sense of community among all.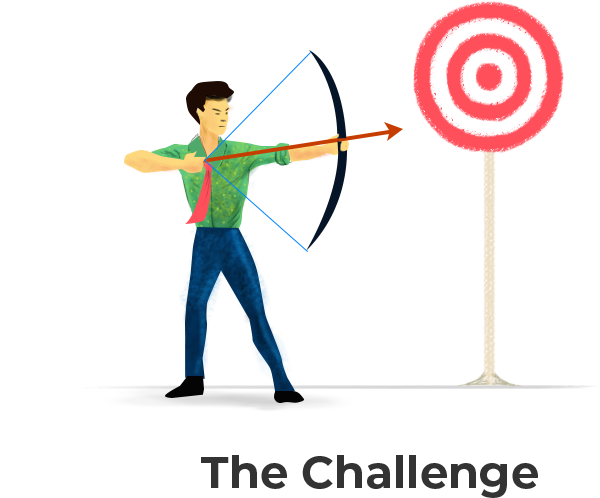 The
Challenge
Capital Numbers had to create this chat app from the ground up. We had to add high-quality video and audio solutions for users to interact. Plus, we needed to build online chat rooms, each accommodating 4-5 users at a time.
The key challenge was to build the logic behind these chat rooms.
We had to write business rules for how the users will be playing social games in these chat rooms. We had to define the entire architectural flow of the app end to end.
In short, we had to build experiences that drive engagement and increase online game playing.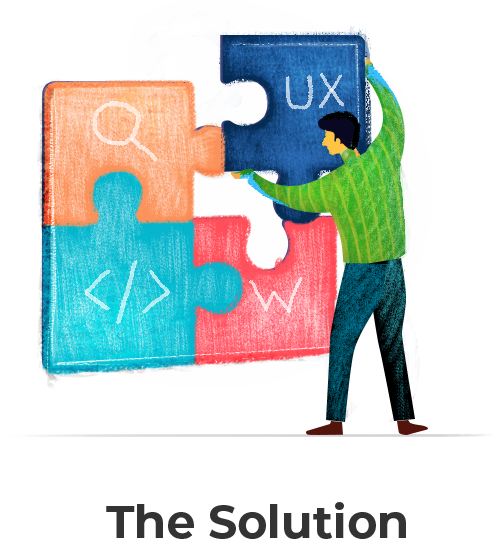 The
Solution
Capital Numbers aligned dedicated developers to meet each technical challenge well.
Our dedicated experts started by visualizing user goals. Secondly, they built conditional logic that best met the users' goals. Next, the team began implementing the following techs to achieve the goals.
For the backend, we chose Node.js because it is perfect for building real-time apps. Node is highly customizable, rich, cross-platform compatible, and scalable.
For the frontend, we used React.js because it provides interactivity to UIs. React comes with JSX and virtual DOM, which boosts UX. It is easy to learn and offers fast rendering for high-loaded apps.
We implemented Socket.IO to relay real-time data back and forth within the chat rooms. For example, Socket.IO helped us notify users when a new member joined a chat room or when an existing member left a chat room.
We integrated Twilio for high-quality video and audio calls. Twilio also enabled one-to-one and one-to-many video chats at a time - while providing 100% data protection.
NoSQL was our choice for database management. NoSQL handles large data volumes with ease. Moreover, it offers a scale-out architecture to embed new elements later.
After integrating the above step-by-step, we deployed the app in Microsoft Azure. Azure was our preferred hosting solution because of its flexibility and speed of service.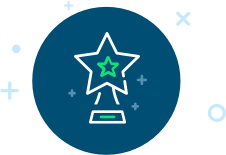 Results
Capital Numbers architected the entire app flow from start to finish. All architectural decisions were on us. And, we tackled every bit to increase user retention and revisits.
We successfully launched an app that brings people together for trivia games and online interactions in a socially-distanced world.
Our critical contributions included the following:
Live Chat Rooms
Our well-developed chat rooms provide a space for food lovers to engage in conversations about restaurants, diets, cuisines, recipes, and a lot more.
Audio and Video Calls
Our seamless video and audio calling integrations help players connect live as they play.
Multiplayer Mode
Our scalable backend architecture helps accommodate simultaneous players without affecting system load.
Conditional Logic
Our engineers skillfully defined the underlying business logic to program a perfect quiz flow within the app.
Multiple Choice Questions (MCQs)
Our 'if-then' conditional statements for each MCQ are consistent and well-thought-out.
End-to-end Web App Development
We efficiently handled aspects A to Z from business logic, live chats, MCQs, third-party integrations to deployment.
Dedicated Developers
Moreover, Capital Numbers' dedicated developers were thorough with the ins and outs of the project specifics from day 1, which helped us release the app on time.
Real-time Chat App
The resulting product is a real-time chat app with virtual rooms. People can use the app to connect virtually with others, win fun-filled challenges, and get hot deals on food orders.
We thank our team for turning a simple idea into an interactive web app that serves as a networking space for all food fans.
Our perfect backend and frontend development approach helped us nail the ultimate user journey in code that the app owner was looking for.
We'd Love To Hear From You
Get Custom Solutions, Recommendations, Resumes, or, Estimates. Confidentiality & Same Day Response Guaranteed!
What's next?
One of our Account Managers will contact you shortly
Shovan

Dibakar

Indrajit

Avik