Why You'll Hate Outsourcing to India
You might have heard that outsourcing your development is a difficult, painful process.
And, like any true entrepreneur or exec, you relish the thought of getting your hands dirty: fighting through obstacles, overcoming challenges, and grinding away at your goal. After all, who could possibly want an easy, painless process, free of setbacks or delays? Not you.
In fact, you might love 3 a.m emergency calls, long working hours, and delays due to employee turnover. You may even look forward to getting the news that the project is stalled over-budget, because you savor the thrill of making your life much harder than necessary.
If that's the case, you're going to hate outsourcing to India.
Advances in technology and management processes have made outsourcing to certain development firms in India a simple and pain free. With a good outsourcing agency, developing your project can be as quick and effective as working with your own in-house team… but without the overhead.
Of course, if you're the type of person described above, you'll probably hate that. You'll be confused and unhappy. "Where's the conflict?" you might ask. "Why is everything going so smoothly?" After completing your project, on-time and under-budget, you might even vow never to outsource in India ever again.
But that's not all. There are plenty more reasons why you'll hate outsourcing your development to India. Keep reading.
Problem #1: The Quality of Developers is Too Good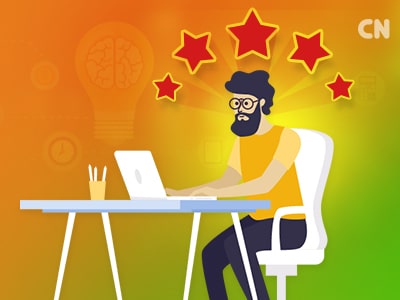 It's increasingly common that developers in India compete directly with developers in the West. The skills and capabilities of the average Indian developer are comparable with that of the average Western developer.
The differences are only apparent when you compare Indian developers to the best-of-the-best Western developers. The top Western developers are usually snatched up by large international firms like Google, which can afford to pay them high wages. If you don't have the the size and budget of Google or IBM, then your chances of scoring a developer of that caliber are slim.
Still, the pool of even average developers in the West is small. While the best ones get hired by large companies or agencies, a lower supply and a high demand means that even mediocre developers can command high prices.
So what are you going to do if you need a developer but aren't willing to pay exorbitant wages?
Unfortunately for those who hate high-quality development and would rather receive an untested, half-finished product that breaks on its first use, developers in India are more than capable of stepping up to fill that gap.
A good developer is a good developer, after all, no matter what country they come from…
And a globally connected world has allowed developers in India to access the same resources and knowledge as their counterparts in the west.
The result is a product that can stand on its own against any competition.
Were you looking forward to launching poor quality product? Then avoid outsourcing to India. It'll only frustrate you.
Which brings us to my next point:
Problem # 2: Outsourcing to India is 4x LESS Expensive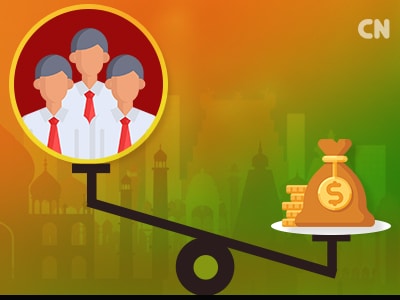 Take, for example, PHP developers.
The normal rate for a PHP developer in India is around $15 / hour: vastly more cost-effective than hiring Western developers to perform the same service.
As we've already addressed, the skill disparity between the average Indian developer and the average American developer is actually quite minimal. There is very little difference in talent between a Western developer and an Indian developer with the same experience.
The biggest difference is that one costs a base salary of $85,000… and the other costs you $15 an hour (less than $30,000 a year).
That's a huge difference…
But is it really 4 times the difference?
Yes. When you include the costs of taxes, recruitment and training, equipment, and paid vacation and sick days, the total for an in-house developer from the West amounts to a lot more (around $123,000).
You don't have to pay those when you outsource to India… we've done it all for you.
If you're someone who likes spending more money on the same service, avoid hiring developers from India at all costs.
Problem #3: The Process is Pain-Free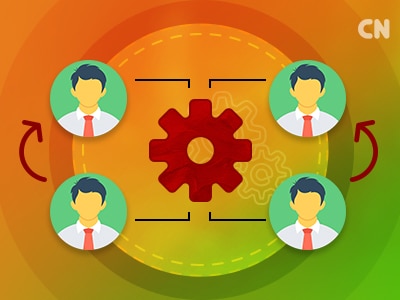 Unfortunately for those who love a long, painful grind, outsourcing to India has become as reliable as science. No matter how hard you try, you probably won't find anything to be frustrated and angry about when you take your project to a good web development firm.
For example, take our situation at Capital Numbers.
On occasion, some of our customers express disbelief that they get such good service from an Indian company. In that case, we're happy to point out three main things: our infrastructure, our project management and communications, and our hiring process.
In some countries, power outages, security breaches, and high employee turnover are very common. That's why you must consider infrastructure when selecting an outsourcing firm. Here at Capital Numbers, we employ state of the art infrastructure with backup power and internet in the case of a private outage. We also have multiple layers of security — not only digital, but physical as well. This allows us to work on your project with no interruptions. Finally, we ensure our office layout contributes to developer happiness, low turnover, and excellent results.
The infrastructure even informs our project management. We keep stringent management practices in place for team communication, fast onboarding times, and proactive solutions. If one of our employees needs to take a sick day or some time off with family, our systems can compensate for that. We can simply cycle in another developer without delay.
Finally, our hiring process ensures that only the best developers are assigned to your project. Broadly, we screen for technical excellence and ability; but more specifically we screen for candidates who are the best fit for your specific project. Candidates then undergo multiple rigorous rounds of interviews to ensure only ever work with the most qualified developers.
Of course, these are just examples from our company. But many outsourcing agencies in India have started to adopt this kind of approach.
Conclusion
You will, of course, hate all this. What we've outlined above will make outsourcing too easy and too painless. If you're the type of person who despises a good outsourcing experience and good results, you'll hate outsourcing to India.