Snapchat Geofilters are Impressing People and Brands alike – One Snap at a time
It took Snapchat just four years to surpass Twitter in number of daily users . The reports made us all sit up, though truth be told, no one who follows the social media verse closely was surprised.
The app has been hitting all the right notes since its launch, and what got dubbed as a craze amongst just teenagers is soon turned out to be a potent marketing platform for brands. If you have no idea about what we are talking about, a quick look through this InfoG will bring you up to speed.
Amongst all the goodness in Snapchat, one of the most interesting features that is producing some amazing results for business and brands of all sizes is the Snapchat
on demand Geofilters.
What are on demand Geofilters?
They are very similar to traditional Snapchat filters, as in you can take a picture, or record a video and can then use the design on top.
The only difference being, you can create them on demand.
Here's how you do it:
How do you use them to your benefit?
Whether you are celebrating the launch of a new product or running a special event, these Geofilters can be created to go alongside your activations.
In a crowded social media verse, Snapchat Geofilters have the ability to provide you with some real competitive edge because not all brands are using them and most importantly, the Snapchat users are quite impressionable and love to use filters, thus your brand get organically imbibed in a lot of engaging conversations.
Also, it's not like you'd be shooting in the dark. Once the filter has expired, Snapchat provides insights into how the filter has fared. It's shown in the form of no. of uses and views.
Buffer recently published a quickfire case study, The Hoofsfix All-Star Classic an annual event showing British Basketball Talent.
The filter went live the evening before the event, and expired just after the event. The filter was used by the Hoofsfix team to share behind-the-scenes action of the arena. These were the results: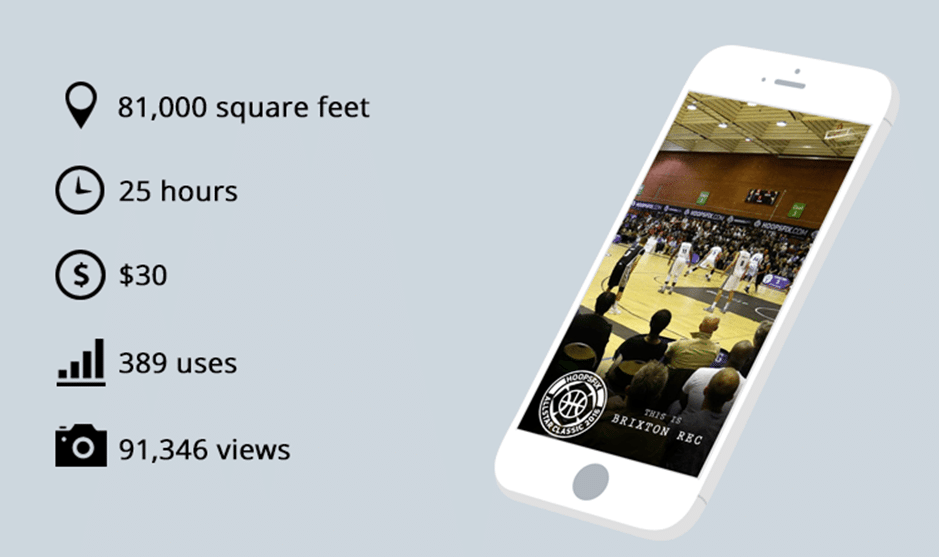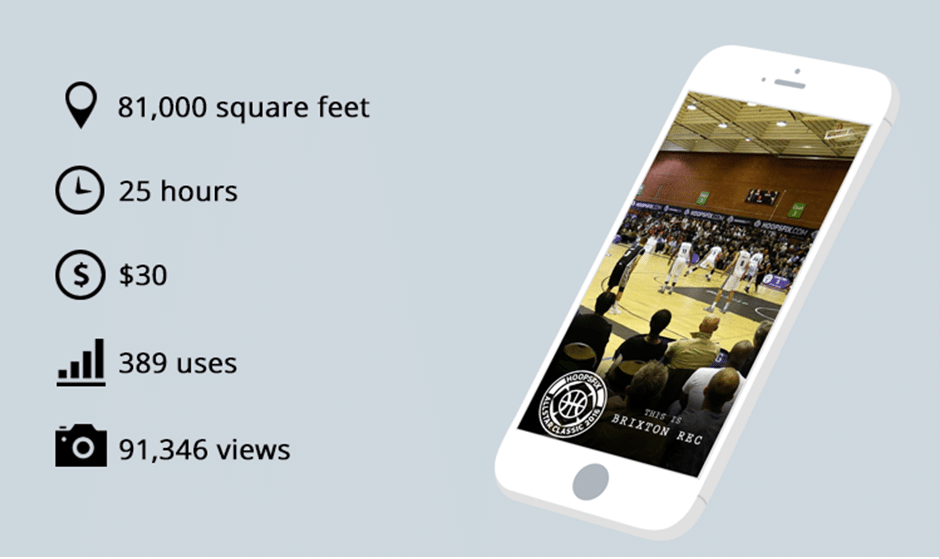 Managing 90,000 views in $30 is nothing short of finding the Holy Grail. Especially if you realize that Snapchat is more immersive than other social media where it effectively becomes a part of what people are choosing to share as well.
Are you game?
We say you that you hitch this ride right now, because trust us when we say that these Geofilters are going places.
It all seems easy, but to edge out your communication against your competitors, you have to be creative in figuring out how to best embed the filter to your existing content strategy / activations.
That's exactly where we can help you. If you are not sure as to how you want to leverage the Snapchat Geofilters to meet your business goals, talk to us at http://www.capitalnumbers.com/contact_us.php