Produce Solid ROI through your Pay Per Click Campaign
From Social Media Marketing to Search Engine Optimization, from Email Marketing to Content Optimization, you can drive traffic to your website through many ways. But these methods can be more time consuming and take longer to produce results.
By using methods like Pay Per Click Advertising businesses can attract more and quick traffic to websites. But in this outrageously competitive world of Google AdWords, it is very difficult for businesses to survive and reap desired results out of a PPC campaign. So, you need to follow the best practices.
What is Pay Per Click (PPC) Campaign?
Pay Per Click campaign is the principal way to advertise on internet. Using this advertising method, you only pay after a user clicks on your ad and lands on your site.
While doing a PPC campaign you need to provide more accurate information about your products and services than your competitors share. If you are doing it otherwise, you either need to fix the problem or give up on paid search marketing.
Here are some proven strategies that have been very effective in getting most out of Pay Per Click Advertisement: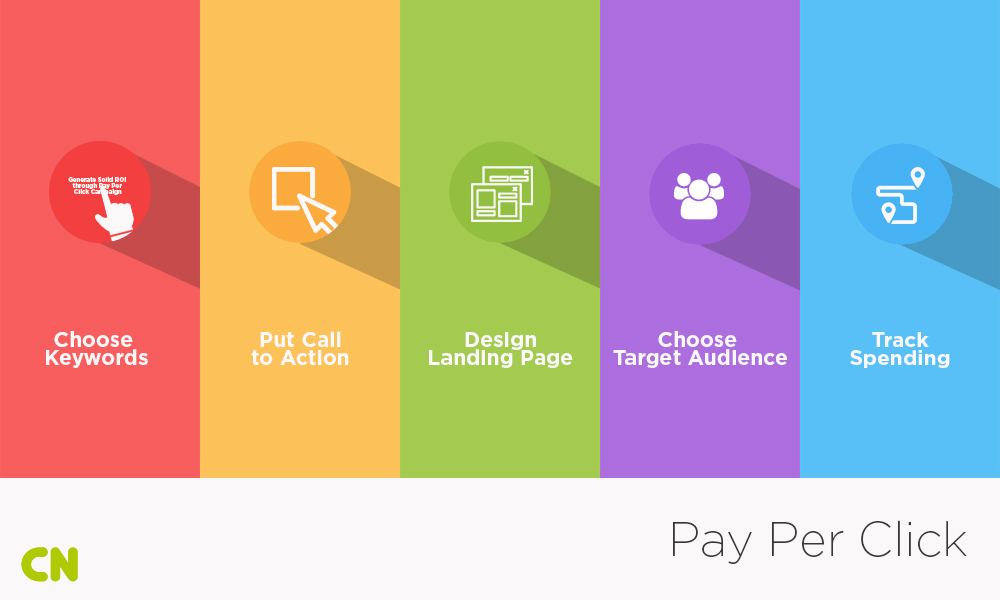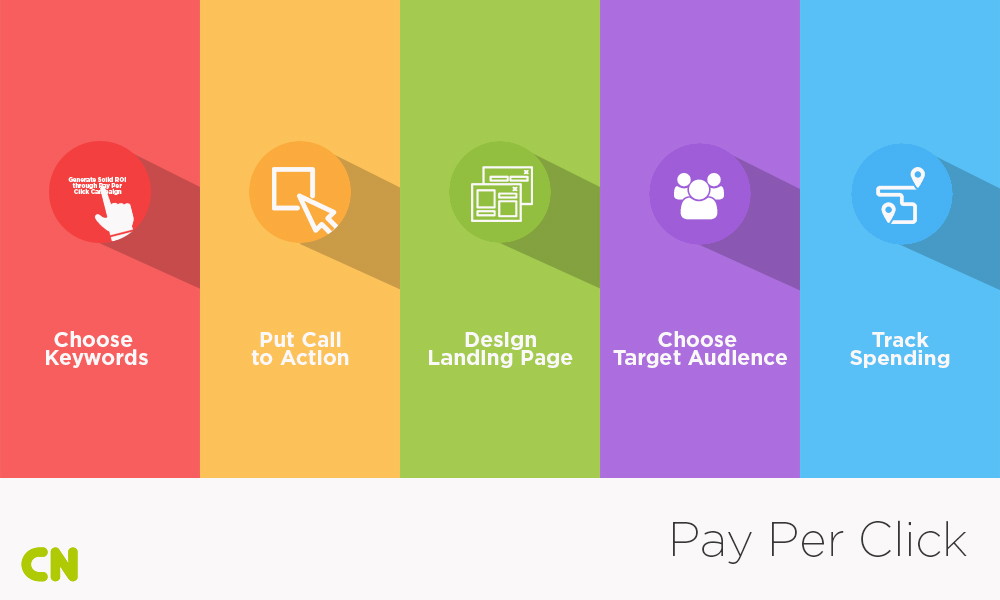 Choosing the Right Keywords: A successful PPC campaign depends on the right keyword selection and correct search terms. So while you start, choose keywords wisely. It is ideal to avoid generic keywords like "weight loss", "best SEO services", or "web development company". Else you will face fierce competition in finding available advertisement slots. You must choose more focused keywords to be found by your targeted users. It is ideal to have a mix of keywords targeted to your business offering and as per your Competition Market and Geographic variance. Take a note of your customer's search experience across devices before finalizing keywords for your campaign. Try to make good use of various keyword matching options (Broad, Phrase, Exact) to weed out irrelevant ad impressions.
Including Call-to-Action is #MUST: While designing your PPC Advertisement, you can have either image or text or have both. No matter what you are using, you must have a call-to-action to allow interested users connect with you. Your C2A slogan must be short, simple and clear in communication. Users must be able to understand what they will get by clicking on the ad. If your advertisement is leading the users to your landing page of product list, tell them that. An example of C2A for an ecommerce portal can be: "Shop Now to get Lowest Price for Today!" or "Last Day for 50% Discount. Grab Your Deal". A property agent service company can use the following: "How much is your home worth? Find Now", or "Buy your dream home in New York for the lowest price".
Targeting the Right Audience: The best part of a PPC campaign is that it allows you to choose your right target audience in the geographic locations you want to focus on. If your product or service has a global target market, you can make use of the global reach. If your target market is local you can choose countries or even drill down to states, cities and zip codes, where you want your ad to appear. By using the mapping functionality you can even choose any particular area on the map like 30 miles from the desired business house.
Designing The Most Appealing Landing Page: Pay Per Click Campaign helps to drive more traffic to a targeted web page. So, before you start off with your ad, you must make sure your landing page appeals to the users. It must be user-friendly and clearly define your business. The content of the page must be related to the products or services you have advertised. The Call-to-action in your ad must match the landing page copy. Make it "clean" looking is the key mantra. If you run a news portal, you may want your users to sign up and get daily news updates in their inbox. Show a subscription box on the landing page to help your users to sign-up by sharing their email ids. Or if you have an ecommerce portal you would want to take users directly to the product listing page by clicking on the PPC Ad where they can buy the product. It is recommended to run a Google PageSpeed test to make sure the loading time of your page is fast.
Tracking Everything that's Going On: You can track every penny that you are spending to how much revenue you are generating though the campaign. By making full use of the conversion tracking tool you can also monitor the keywords and ads that are reaping more success. You must and you should track everything right from the start. Keep analyzing and adjusting your ad constantly to get better results.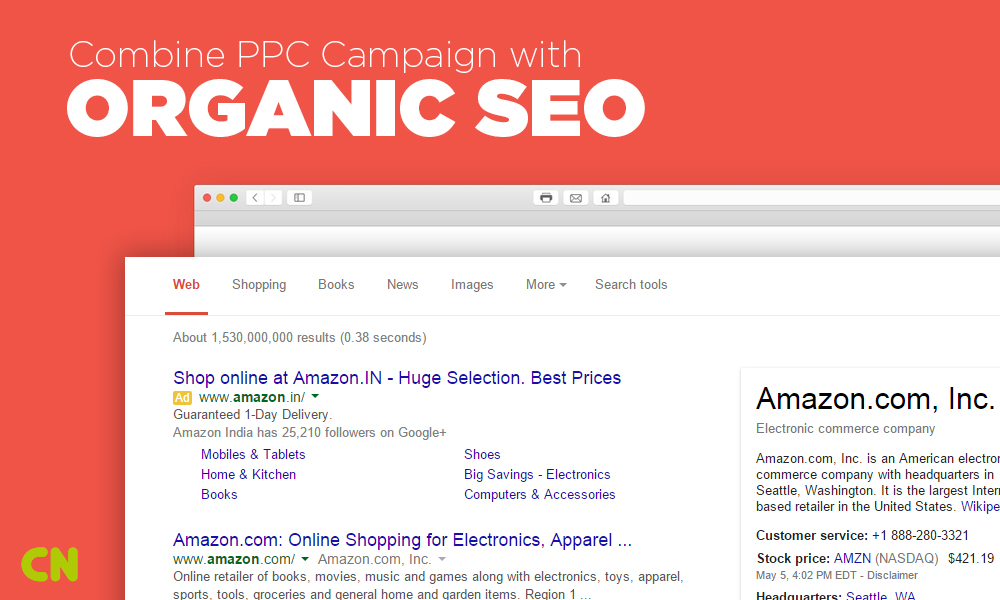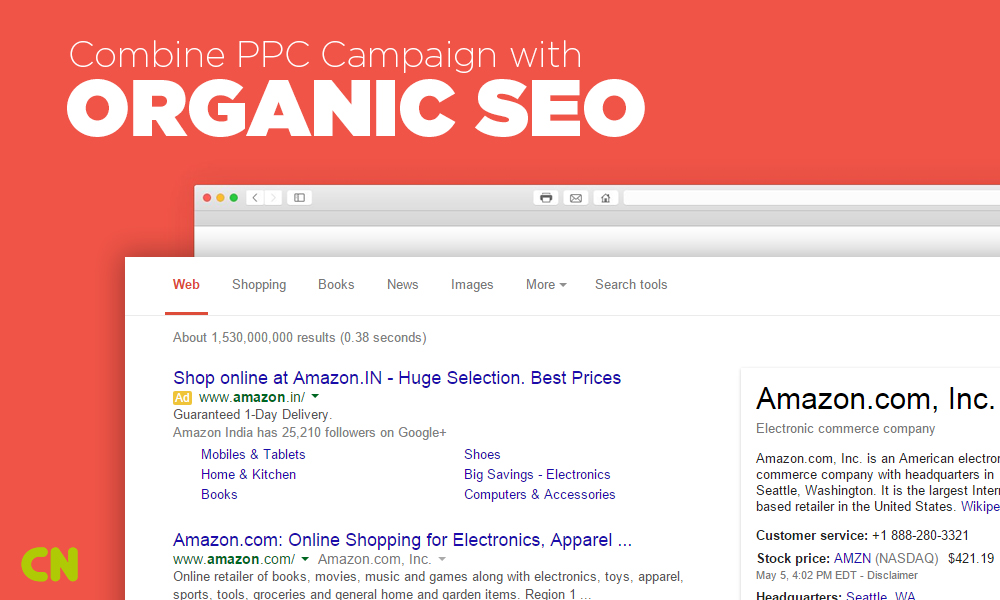 Roping in Organic Search Marketing with PPC: To be at the top of Google search results it is ideal to have a combination of PPC campaign and Organic SEO. Some users trust organic results more. Hence, when a user finds a brand through paid ad as well as organic search, he is more likely to click.
Your PPC campaign can only reap you successful results when you plan them wisely and do the right things that is needed. Unless you are an expert, have in-depth knowledge and experience of PPC, you should not attempt to do it all by yourself. To manage your paid search marketing campaign more successfully you must hire a team of PPC Management Experts.
Comments
comments