Heading to a Place that's Closed? Now Google Maps will Tell You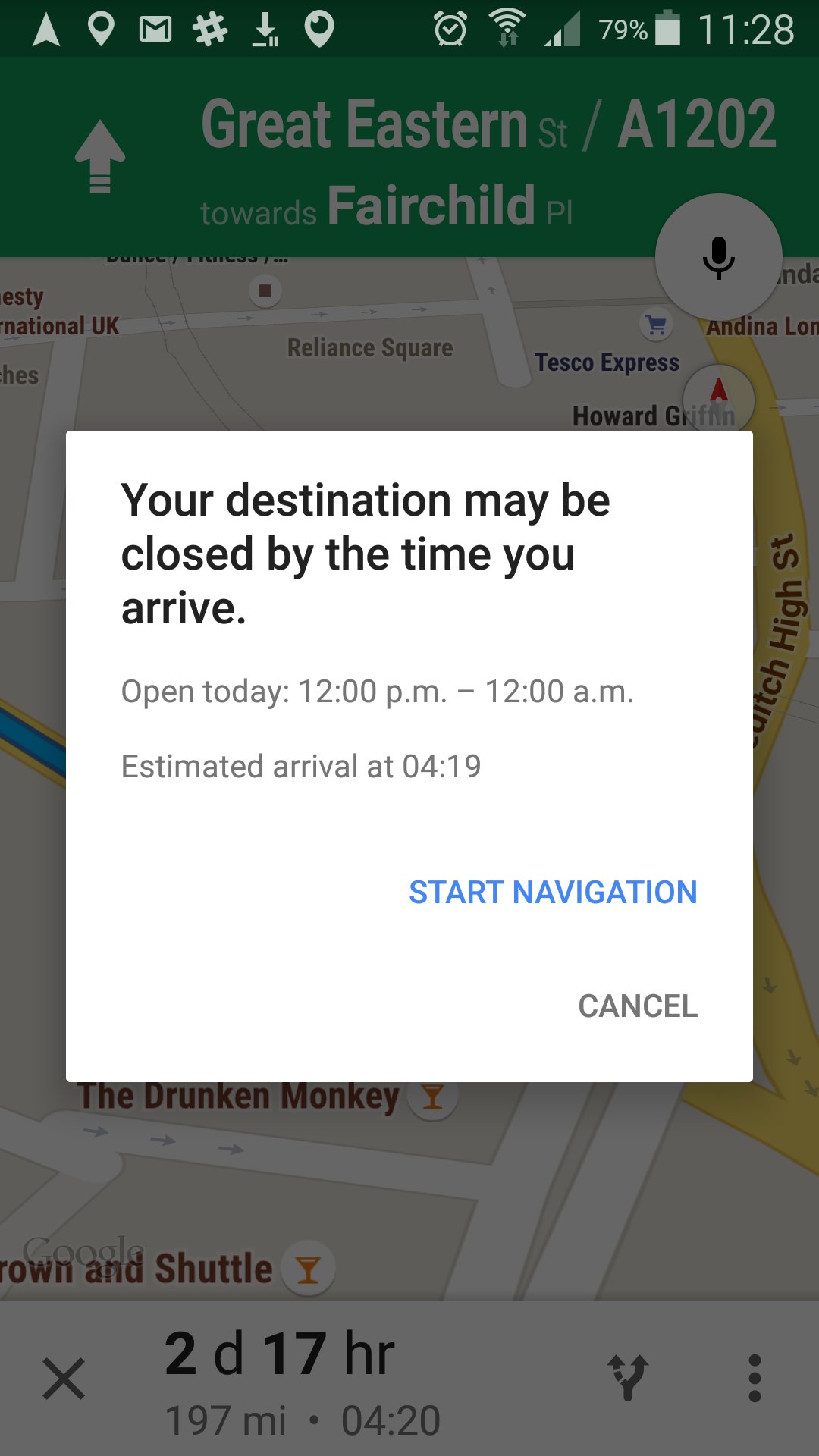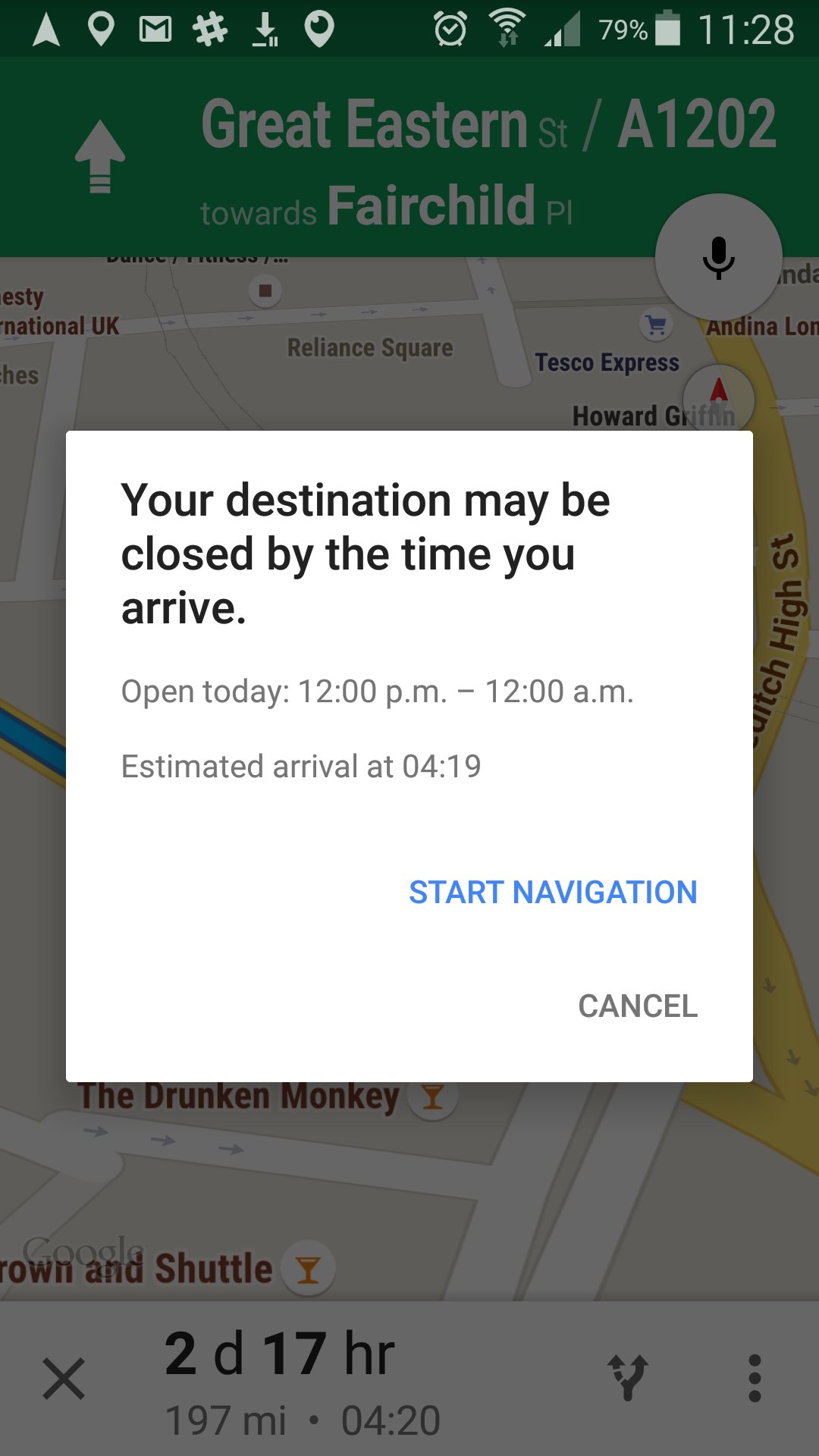 It has been a tough day at work, and you decide to take your girl for a dinner. Just the two of you to relax for a few hours. But, after you arrive you find the place closed. Alas, the mood turns sour, and you only head home to feel all the more horrible.
Stop bothering! Google now eases out your owes with the latest update of Google Maps that tells you if the place you are heading to will be closed when you get there.
If you switch on the Google Maps and search for a place that is either closed or will be closed by the time you reach, the app will flag it up. The app will not just show you that the place will be closed, it will also give you the opening hours of a store, pub, hotel, or restaurant and an estimated arrival time from where you are starting off.
The application's update log stated "Receive a warning when you are about to navigate to a place that is closed at time of arrival".
The search engine giant, has only made this feature available to Google's Android app at present. Those using Google's iOS Maps app can expect this update sometime soon.
Comments
comments