Give Your Website a Festive Look this Christmas
With a little over month to go for Christmas, are you planning to decorate your website to give it a festive look?
Here are some great ideas to help you to spice up your website this festive season.
It must snow when Christmas
Christmas isn't complete without snow. So, it is a great idea to add a falling snow effect to your website. This can be done easily with HTML5 Canvas and Javascript or with jQuerry. There are other ways to add a snow effect too like through animation and flash. If you have a blog in tumbler, you can simply make it snow by following the snow effect instructions of the blog. Allow your visitors to control and play with the snow falls to make it more interesting.


The Christmas feel with a Landing Page
This would give a boost if you are running an ecommerce business. You would be able to turn your visitors attention towards the many Christmas offers that you want to highlight. This is the busiest shopping time of the year and a landing page with the Christmas feel is the perfect way to bring your festive offers to spotlight leading to a sharp growth in sales and potential earning. Make sure to feature the most attractive products on your Christmas landing page leading towards checkout on single click. This is surely going to improve your conversion rate.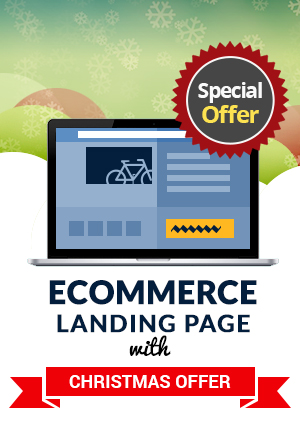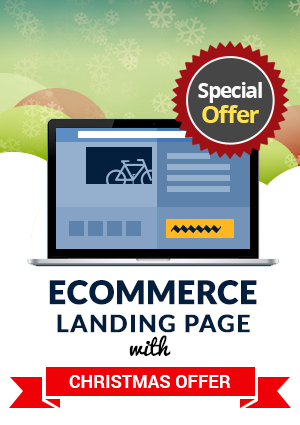 Festive Imagery, Christmas Lights, Decoration
Christmas actually begins from the time of Thanksgiving. Houses and the streets are decorated with lights, streamers and festive details. People start shopping for the upcoming holiday season. This could be just the right time to give you customers the festive feel when they hit your ecommerce portal. Add a little lights, tinsel, bells and baubles to your website for a perfect Christmas setting. Don't miss out Christmas vector graphics of the Christmas tree, snowman, reindeer and stockings.


Light it up this Christmas
Like a Christmas is not complete without lights, so is your website, when you are redecorating it to match the festive mood. There are multiple Javascript plugins like "Smashable Christmas Lights" that would simply impress your visitors. It would further push them to stay on your site for a longer time as each of the lights explode and smash creating a celebration mood.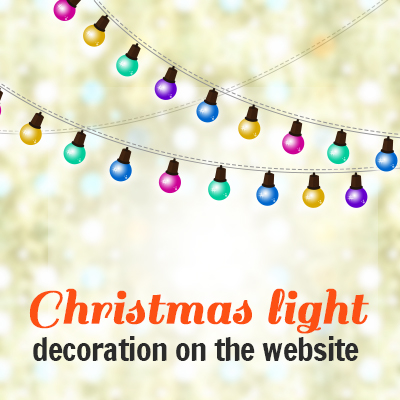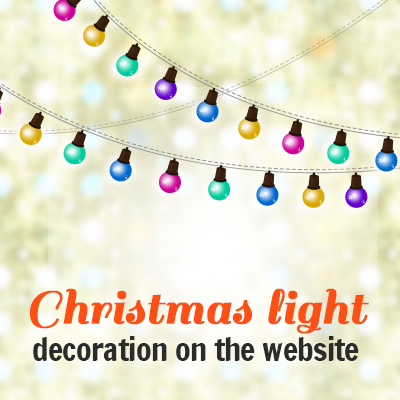 A Decorated Logo for Christmas
It's understandable that you could be busy during the holiday season and don't have the time to redesign or decorate the entire website. The simpler approach you can take is to simply redesign the logo. Add a Santa's hat to your Logo or place the logo on a Christmas tree or beside the Santa or Snowman.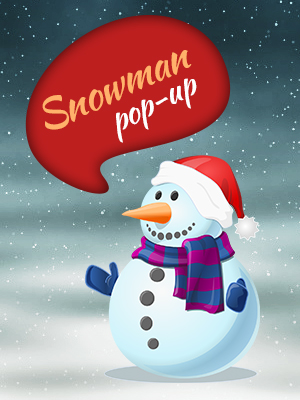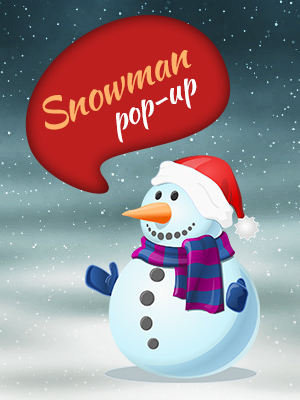 Christmas Greeting from a Pop-up Snowman
Add a snowman to your site that pops-up on the very first click. To keep the visitors to your site for a longer time, you can allow them to control and play with the snowman. The idea is surely going to click with every clicks on your site. You can make a space for the visitors to play a free game of throwing snow balls to the snowman.
Christmas Competition to Win Free Coupons
Who does not like to shop during Christmas. And a free coupon is just what your customers would love the most. Your perhaps would be already giving a lot of discount on your site. But how about a competition for your customers to earn a free coupon to shop a little extra? Plan your budget to check how much you can give for free and start a competition. If you start something like a free Christmas gift to the highest buyer, your sale will further go up.
You have some more idea to jazz up a website during Christmas? Please share with us.