Does Your Agency Still Believe These 5 Myths About Outsourcing Software Development?
Smart agencies are outsourcing — snatching up all the top talent, expanding their reach and skills, and delivering increased client satisfaction.
Why not you?
It might be that you're still buying into some of the old myths about outsourcing…
And this is holding you back.
The fact is, outsourcing has become one of the most cost-efficient and effective ways to grow. By using the services of a remote outsourcing partner to their full potential, you can position yourself competitively, even in a crowded space.
Unfortunately, some agencies still believe that outsourcing will somehow disadvantage them — that they will be at risk of IP theft, or projects won't get done on time, or the quality will be poor.
If you buy into these myths, you're at a disadvantage. These dangerous, limiting beliefs are holding your agency back growing to its full potential, scooping up more deals, and bringing in more clients.
But the good news is that these myths are just that… myths. They aren't true!
In this post, we're going to dispel some of these beliefs and get you back on track— giving you that competitive edge while even reducing your workload.
Read on for the tip 5 myths agencies have about outsourcing, and why they're totally false.
Myth 1: "I'll be at risk for Intellectual Property theft!"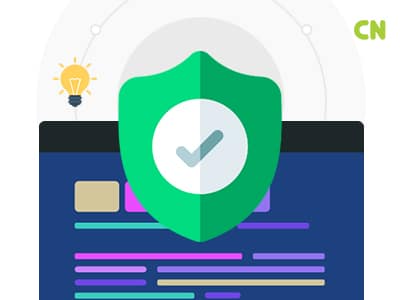 Your IP is actually 1,00% within your control.
In fact, outsourcing gives you MORE security and control over your IP than than if you only hired in-house.
Think about it. What systems and processes do you have to prevent your employees from taking knowledge with them when they leave your company? You might have a 1-year non-compete or an NDA in place…
But at the high rate of turnover agencies often experience, that might not be enough.
The world of agencies can often seem small and very interconnected. Everyone knows each other.
It might be only a short time before a past employee begins working for another company or agency, using what they've learned while working for you to give their new employer an advantage.
On the other hand, the nature of outsourcing companies makes them uniquely well-equipped to handle this risk.
For example, Capital Numbers has stringent security measures and intellectual property protections in place — built into its infrastructure and systems — to prevent this from happening. Any good outsourcing agency will offer something similar.
Clients demand security and risk-prevention, and so if remote outsourcing agencies wish to be competitive, they'll offer this protection. In this sense, your work and property will actually be safer than if you left it solely to your employees.
You can further guarantee your own safety by interviewing your developer about which of their policies and systems will reduce risk to you.
Myth 2: "The project will be outside my control!"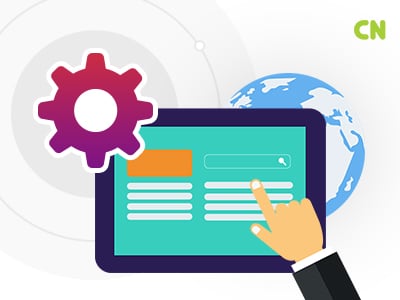 This is one of the most common beliefs, and yet unfounded.
When you outsource, you'll sign a Service Level Agreement which guarantees you have control at all times. Your remote partner will also be happy to sign whatever other documents your require.
And that's not all.
At Capital Numbers, we also have detailed reports available and can set up regular calls with your team at your request. Before starting the project, you can also request even further communication if you want. Maybe you want a report every morning and every evening? We can make that happen for you… and in fact, any good remote partner will do the same.
Working remotely might give you the illusion that you lack control. But with a good project management platform and good project management systems in place, you'll have as much control as in your own office.
It's true that your development partner will be working closely on the project and might therefore spot inefficiencies and potential problems before you do. But under they will notify you and get your permission before they take any action. This way, you can keep complete control of the project.
Myth 3: "My agency isn't big enough or earning enough revenue to outsource!"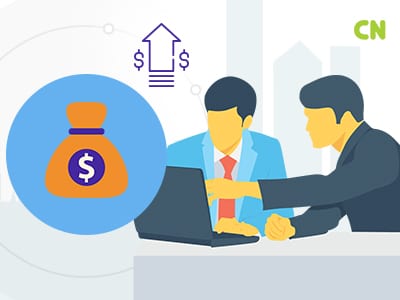 Nothing could be further from the truth.
In fact, outsourcing is MORE beneficial to small businesses, agencies, and startups. (It might even be a necessity).
That's because outsourcing software development is a great way to stay on budget. You can stay competitive even without the resources to hire an entirely in-house team. After all, if you can get high-end development for only $15 / hr, instead of $85,000 / year, then why wouldn't you?
As you scale and add new employees and clients, outsourcing will let you test new products and offerings before investing in them. Once you've hit your revenue goals, you can double down on hiring employees, investing in more skills and expand.
This would all be much harder if you weren't able to leverage the advantages outsourcing gives you.
Myth 4: "We won't be able to communicate effectively!"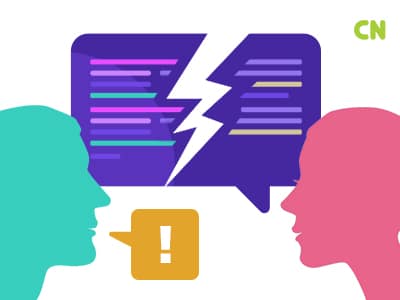 You might be afraid a potential lack of communication might limit productivity. In fact, nothing could be further from the truth.
You set the terms of communication at your desired level when you start outsourcing. Any good outsourcing agency will have an in-depth consultation before starting a project and continue to provide communication touch points.
Your remote partner will be happy to keep in touch with you as much as you need, even if you're working in opposite time zones. In fact, the time zone difference consistently works in your favor. You can just assign tasks for your remote team to do near the end of your workday — so they have them in their inbox at the beginning of theirs.
This allows you to essentially work 24/7, and your business will prosper because of it.
Myth 5: "My business is unique and my remote partner won't understand it!"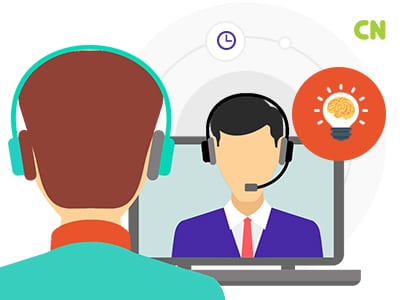 You might have a unique business, but chances are your outsourcing partner will have worked on projects that are similar.
The best thing to do is to have a "getting to know you" period where you'll have consultations, select team members, and request small test projects.
This will allow you to gauge how well you and the remote partner will do together; you might be happy to find out just how much they do understand about your needs and the needs of your project.
Finally, communication is key — taking the time to do this step before you jump right in can save you errors in the long run and pave the way for better, smoother outsourcing.
Conclusion
If you've bought into any of these myths about outsourcing software development, the growth of your agency is probably limited.
In fact, communication and collaboration has never been easier. Any good outsourcing partner will keep your information secure, keep your project running along on schedule, and provide communication every step of the way.
Comments
comments