Capital Numbers is the #1 Digital Solutions Provider!
We're a digital outsourcing company that provides digital innovation on-demand. Although we're headquartered in Kolkata, India, we have offices across the globe — and our services are as widespread as our locations, spanning customer software development, mobile and web app development, and digital marketing. And our technical competencies are pretty vast as well: JavaScript, iOS & Android, React Native, Magento, Drupal, Bitcoin are just a few on the list.
A lot of companies will say that they're the best, but they don't have the statistics to back up their lofty claims. Here at Capital Numbers, we know that numbers matter. Here are a few:
We also know that more and more consumers rely on client reviews before hiring a service provider. That's why we've partnered with Clutch, a ratings and reviews site that lists the best agencies in various B2B industries according to client feedback and market research. Clutch helps buyers find the right service provider for them, and it simultaneously boosts visibility for businesses. You might say it's a win, win.
We rank very highly on Clutch's list of top software developers in India — which includes more than 2,200 firms! We couldn't have achieved this prestigious standing without our clients, whose truthful feedback has truly allowed us to prove that we're a top developer. Just recently, we received a 5-star review from StudioSesh, Inc. They wanted to create a scalable, compelling platform that would enable creative users to book alternative spaces, like studios, galleries, and music venues — and we brought that vision to life.
Our team developed StudioSesh's web platform. First, we consulted with the client and aligned ourselves with their brand and vision. Then, we drew up the product architecture and features, and we recommended the most efficient and powerful technology for the type of product StudioSesh would be offering. Our end-to-end services included design, front- and backend development, server and payment processing implementation, and third-party integrations. We also ensured that they'd be able to monetize the platform.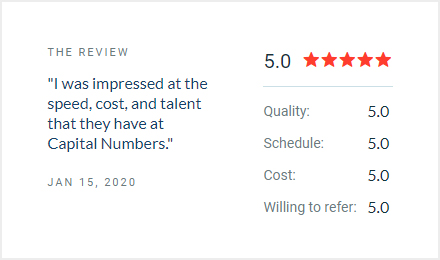 The client was impressed that within just 4 months and for a minimum amount of capital, we delivered the web app. They're confident that they'll be able to grow the business's valuation, as they can now monetize without additional funding.
"This project has honestly put us 3 years ahead of the competition." — Co-Founder & COO, StudioSesh, Inc.
Feedback like that is what drives us to continue being the best developer out there, while constantly striving to be even better. We're excited to have a presence on Clutch and their sister site, The Manifest, a business resource that features previous work and also provides ranked lists (we're a top web development company on there, too!)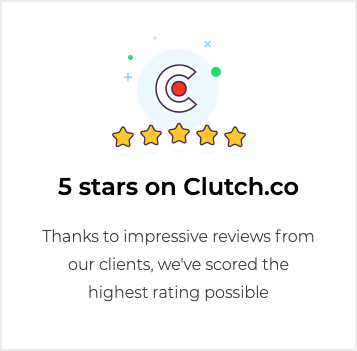 If you're ready to work with a development company that is 50% less expensive and twice as good as other vendors, contact us today!
Comments
comments