Capital Numbers Awarded "Top 10 Promising Startups" at 2015 CII Innovation Awards
Capital Numbers' commitment to leading the profession in digital production and digital marketing has been recognized with CII's prestigious "Top 10 Promising Startups", for its demonstrated dedication to innovation and development of leading-edge service model to transform digital production services.
CII Industrial Innovation Awards is the recognition & celebration of innovative Indian enterprises across industry segments. Entries were judged based on a five-stage funnel process where an unbiased and objective assessment process measured the innovation and its impact in an organization.
Capital Numbers received the award in Delhi earlier this week at the Innovation & Entrepreneurship Summit, a two day event attended by industry leaders to discuss on topics impacting innovation and business landscape.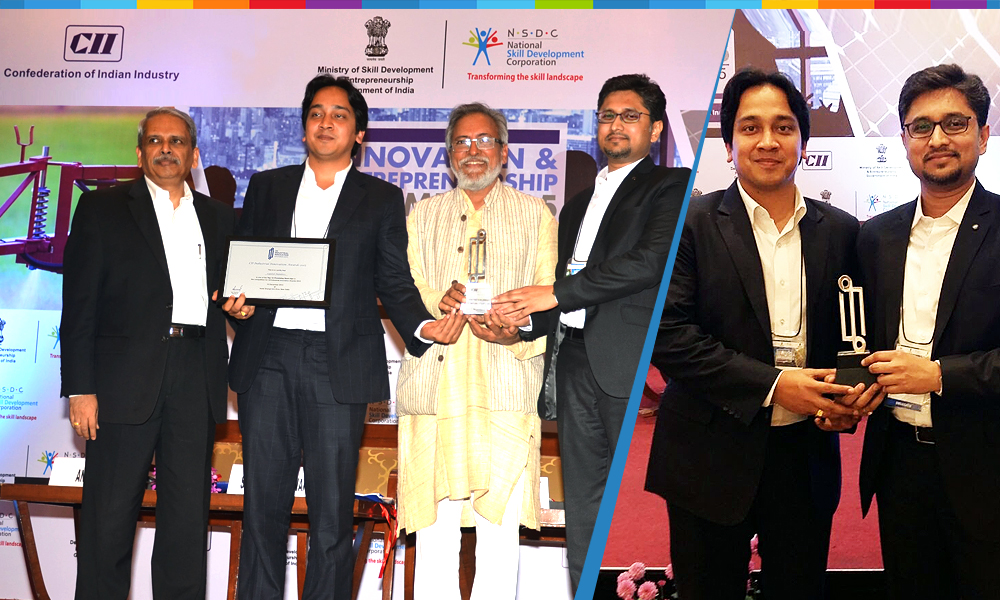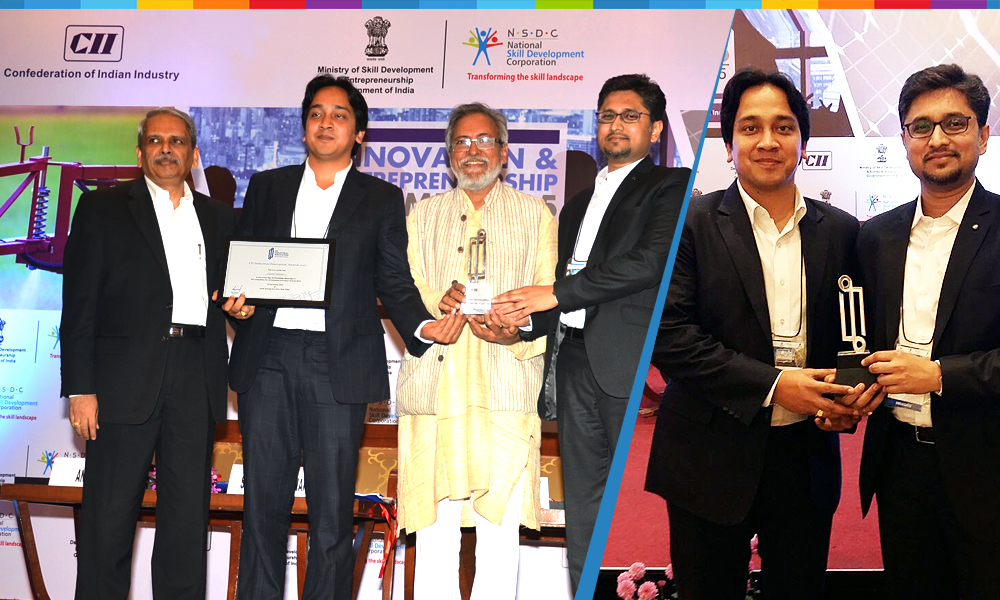 "We're thrilled and honored to accept this award and be recognized nationally for our dedication to evolve the digital marketing and production practice." said Mukul Gupta, Managing Director, Capital Numbers. "We have made a resolute commitment to transform digital production and marketing to achieve highest quality. We are delivering differentiated digital solutions to better meet the needs of todays' businesses and our clients".
Capital Numbers' Digital Production as a Service transforms how brands and creative agencies scale their digital practice and capabilities. Digital production costs represent nearly 30%-50% of any organization's digital budget. Our model helps clients save 20% to 40% on these costs that they can spend in bigger distribution or, it goes straight to their bottom line. "Our business model is innovative because we can now tell these guys that they can decouple the production process from everything else and thus become truly strategic and solution agnostic." said Mukul. Our business model makes the talent that is needed available to our clients on demand so that they don't have to worry about excessive in-house staffing or, getting tied into lengthy contracts. They can get the type of digital production that they need, when they need it.
"Our approach to innovation extends far beyond digital production services" said Mukul. "It's about our professionals, our thinking, and our culture. With all of these elements working together, Capital Numbers is delivering the digital solutions of the future, today."
About CII Innovation and Entrepreneurship Summit
CII is a non-government, not-for-profit, industry-led and industry-managed organization, playing a proactive role in India's development process. Founded in 1895, India's premier business association has over 7200 members, from the private as well as public sectors, including SMEs and MNCs, and an indirect membership of over 100,000 enterprises from around 242 national and regional sectoral industry bodies. The theme of CII Innovation and Entrepreneurship Summit is- "Innovate in India – Start-up in India – Make in India".
About Capital Numbers
Capital Numbers are providers of Digital Marketing and Production services to those organizations that want to keep their in-house digital teams small or, outsource the overflow work. We help organizations affordably scale their digital capabilities. We are an ISO 9001 Certified Organization with offices in India, USA and Australia.
Comments
comments