Grow your agency's profits with our on-demand remote experts, and see results in 48 hours
With a team of over 300 employees, Capital Numbers gives you the resources to outsource any sort of digital marketing work you can imagine. Any agency, no matter how small or large, can use our workforce to staff their projects on-demand.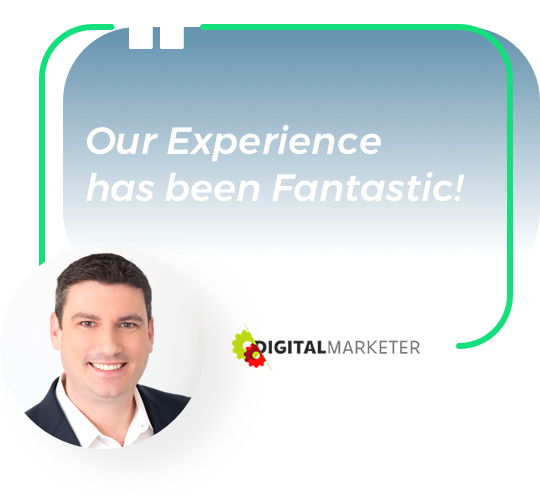 Our clients include 150 Global Brands, Silicon Valley Founders
Build Your Dedicated Team With
Our Top Tech Skills
As an agency owner, you want to grow the size of your contracts & retainers but constantly have to face challenges like:

Finding reliable partners
Finding designers and developers who quickly respond to requests and complete tasks consistently, and with high quality, can be like finding a needle in a haystack.

Staying profitable while growing your business
More clients means more work, and that's great. But it also means a larger workload. Hiring full-time employees is cost-prohibitive, especially if you don't have consistent, full-time workloads for them.

Leaving money on the table
If you don't have technical or digital expertise on your team, you don't have the flexibility or resources to compete on the most lucrative projects. You're giving up money—and it's going directly to your competitors. Even if your company does nail that lucrative pitch, there's always a chance your client will outsource the technical stuff…and that's a big chunk of profit in someone else's bank account.

Meeting your customer's complex & varied digital needs
With the increasing complexity of digital campaigns, your customers have a lot of needs. As a small to mid-sized agency, it's impossible to have an internal expert for everything... so you need to go somewhere else to meet the needs of your clients.
Be more flexible, efficient, profitable
by building a remote team
If your teams aren't flexible, you're missing out on the many different types of deals that exist in the digital world. It's not uncommon for a project to demand a wide variety of digital talent. Although you may be staffed with all the talent a traditional agency requires, sometimes the needs of a project will change… and you'll lose time attempting to hire someone with the skills to handle it.
In fact, the most flexible teams are quick, efficient, and cost-effective. Slow, inflexible teams are quickly becoming obsolete. Fortunately, the solution is simple. You can hire talent from us to work on diverse projects across almost every medium and technology, including web and mobile development.
Here's what you get when you do business with us:
Complete control
We match you with teams or individuals that meet your specific needs. As your needs change, so will your team. You will hand-select each professional from our in-house pool based on relevant experience and interview to ensure they meet your needs.
Quickly & easily scale up & down
We give you the options to ramp up or down accordingly. If you need more manpower, just reach out to us and get more, so you complete your projects faster and go on to the next one. If you need less, just remove members from your team, ensuring your don't over-pay for results. (This is literally the most flexible hiring option available, and it prevents you from having to sign any long-term contracts).
Mutual benefit
Your success is as much a priority for us as it is for you… because if we bring you success, it means we can continue to uphold our reputation as a company of reliable experts. So you get top-level talent for your projects, and we get to continue to provide it. You'll immediately see an increase in efficiency, and scaling will never be a problem.
Get on-demand technical knowledge, fast.
It happens over and over again - agencies turn down huge cuts because they simply don't have the capabilities to engage in technical projects… but it doesn't have to be that way.
Imagine the opportunities if you had the "whole package…" not only traditional agency skills, but also technical expertise - at your fingertips. When you hire us, we handle the technical side of things so you can focus on the client, the pitch, and your profit.
In fact, some of the largest agencies in the world hire us to provide them with CTO services, so we're on hand to answer any technical questions their clients have.
Their professionalism is exceeded only by the quality of their work. My questions were answered promptly and thoroughly, and I am very happy with their service. To anyone who needs digital work, I strongly recommend Capital Numbers.
Great Reviews
97 Out Of 100 Clients Have Given Us A Five Star Rating On Google & Clutch

Capital Numbers
5

/

5
James Burke
Managing Partner, Consensus Interactive