Put your good name to work with reputation management experts
Our clients include 150 Global Brands, Silicon Valley Founders
Restore, maintain & protect your reputation
In the world of online business, your reputation is everything. It affects how you appear on search engine results, which businesses choose to partner with you, and what customers think of you. It will affect your influence, your money, and your growth. And if you're a public figure or work in public service, it will affect more than just your finances—it will affect your entire livelihood. So you don't just need a good online reputation. You need a stellar one. Our experts will restore, maintain, and protect your reputation so that when people look for you online, they see the best you have to offer.
WHAT WE DO
You can't control what everybody says about you. Sometimes, your reputation takes a hit through no fault of your own—you may share a name with a convicted criminal, you might be the victim of mudslinging, or someone could be attempting to defame you. Whatever it is, we tailor our approach to suit your needs. People are talking about you, and you can't prevent that, but you can ensure that they find only good things to say.
We manage first impressions
Increasingly, customers are wary about being ripped off. They will search "(your company name) scam" before doing business with you. Although you run an above-board, honest business, first impressions matter. If unfavorable words, like "scam" appear on the front page of Google when people search for you, that's a bad first impression. We work to mitigate the damage done by these types of posts and make sure that when people look for you online, you are represented positively.
We manage reactions
Although a bad review won't ruin your business, a bad reaction to it might. If you handle negative coverage defensively or dishonestly, the damage could take years to undo. If someone attacks you via reviews or social media, a reaction might not even be necessary. Or it might. In any case, we'll help you make that decision. Two more factors to consider are when, and how you react—both could hurt or help your brand.
We manage and mitigate illegal content
Everyone has the right to state their opinions about your brand, within reason. So we can't order anyone to take a simple negative review offline. However, we may be able to take legal action against defamers and those who attack you with libel. If someone is lying about you or specifically and maliciously trying to damage your reputation, then you may have grounds for a lawsuit. There are also several other paths you could take. We identify these for you and suggest the best option.
The Seamless Process We Follow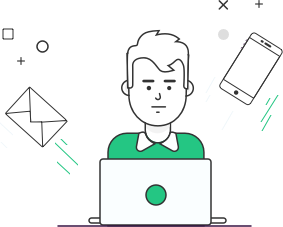 01
Analyse
First, we research you online. Good or bad, if it's there, we'll find it. Once we find out what others see when they look for you online, we can work on adding to it, if it's good, or mitigating damage, if it's bad.
02
Clean up your negatives
Generally, anything you've posted online in the past is still going to be there. Getting in internet fights is going to hurt your reputation. Having a fake name is no good, because people can't find you easily to give you positive reviews. If you've been arrested, your mugshot is still online. We'll clean up anything that could harm you and replace it with something good.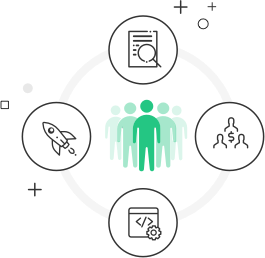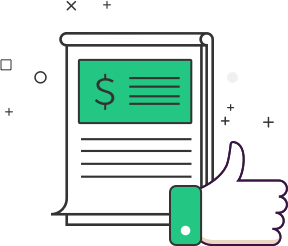 03
Get Positive
We take steps to ensure that when people look for you, they'll see only good things. If necessary, we'll give you an overhaul and make you look professional. First, you need to be active online—not hiding under a fake name or sitting on inactive accounts. We'll determine which content is necessary to create - you may need to write articles or other content to outrank any bad reputation. Finally, we'll get search engines to pick you up by linking to your new, positive, portfolios and profiles. So when anyone searches for you online, they see only your best.
Great Reviews
97 Out Of 100 Clients Have Given Us A Five Star Rating On Google & Clutch

Capital Numbers
5

/

5
Judy Shapiro
CEO, engageSimply
"They invest in the success of their clients which makes them flexible in accomodating the needs of growing companies."

Capital Numbers
5

/

5
Will Hershfeld
Director of Web Services, AdsIntelligence
"They are a well-structured team and that impressed us the most."

Capital Numbers
5

/

5
Jon Kayser
Owner, Insite Marketing Source
"Their willingness to be flexible impressed us the most."

Capital Numbers
5

/

5
Bernice Ang
Founder, Thrive Life Consulting
"Excellent attention to detail and responsiveness."

Capital Numbers
5

/

5
Ryan Gallace
Managing Director, Green Property Group
"Everything was organised and streamlined from start to finish."

Capital Numbers
5

/

5
Xavier Villafuerte
Sr. Consultant, Innova IT
"Amazing experience with Capital Numbers. They are People who understand our needs."
Read More Reviews
We'd Love To Hear From You
Get Custom Solutions, Recommendations, Resumes, or, Estimates.
Confidentiality & Same Day Response Guaranteed!
What can we help you with?
Our Consultants Will Reply Back To You Within 8 Hours Or Less
Shovan

Dibakar

Indrajit

Avik

Avishek
25+
Awards in the last 9 Years
150+ Five Star Reviews
On G2, Clutch, Google and GoodFirms