ISO 9001 & 27001 Certified with over 98% 5 Star Rating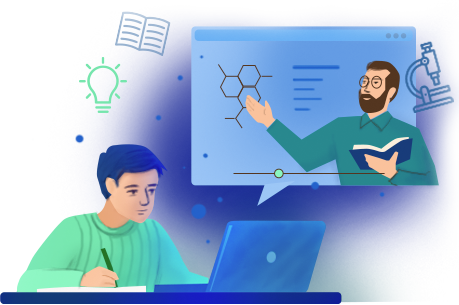 eLearning Software Development Services
Clients love our work because of our ability to develop unique learner journeys end to end. We've created eLearning portals that have connected hundreds of students with skilled tutors worldwide. From online classrooms, play-based learning, video-based learning to curriculum-based apps - we've handled it all. Each of our solutions has increased student engagement. Companies struggling to fit the pieces together to build eLearning apps have benefited by choosing us as their tech partner.
eLearning Website Development
Whether a single-page education website or a multi-tenant eLearning portal, we personalize learning experiences to customize your goals. We brainstorm strategies to devise unique learning needs, identify possible gaps, and arrive at the best solution that works for you.
Custom Integrations
Our engineers can fine-tune your eLearning software with custom integrations that ideally fit your learning needs. Our tailored solutions include integrating maps, payment gateways, video calls, CMS, social platforms, or other third-party services through powerful APIs. Our personalized eLearning solutions are never off-the-shelf. They're built exclusively for you, keeping your business identity in mind.
Backend and Frontend Development
Our full-stack developers have a sound understanding of every facet of software development - both frontend and backend. We are well-versed in everything from Material Design, custom components, databases, code reviews to the latest frameworks. Our careful integration of frontend and backend techs has helped hundreds of students and instructors access the same eLearning app parallelly without any lag.
Dedicated Offshore Development
We work with the top 1% of developers who can fit into your team to deliver frontline solutions at any stage while keeping costs much less than your local guys. You tell us your focus area, and we will furnish you with dedicated developers who have the exact skills for it. Since we perfectly match talents per project needs, clients bank on us for offshore development. Our 150+ five-star ratings on Clutch, GoodFirms, and Trustpilot are proof of that.
Let's discuss your eLearning projects
Or, Use this form to share your requirements. Get guaranteed response within 8 Hrs.