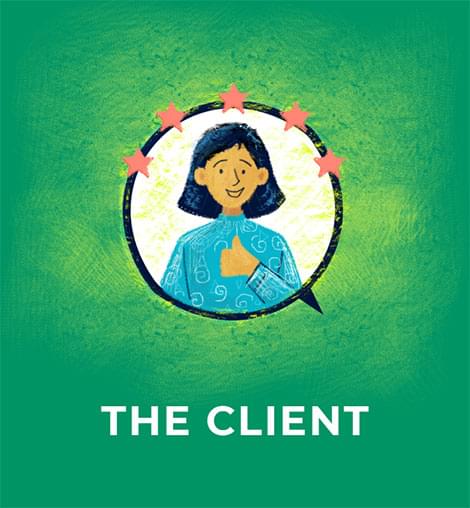 The Client
This is a powerful case management tool that helps resolve day-to-day tickets quicker than ever. The all-in-one platform monitors employee requests, streamlines queries, and funnels an otherwise cumbersome ticket pile.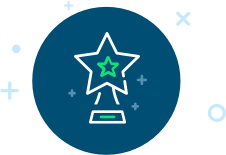 Results
By combining the above stack with our extensive experience, we could develop a platform that consolidates all internal service requests and helps cut through the clutter.
As planned, Capital Numbers successfully implemented a case management tool that:
Logs, segregates, categorizes, and tracks large volumes of tickets/cases
Reduces resolution times
It offers a delightful support experience
Our key contributions were in the following areas:
Internal Ticket Resolution System
We created a stellar ticketing system that helps deal with all internal IT-related issues and manages the cases from the moment they're submitted in the portal through to their resolution.
Permission Controls
Our skilled developers added fine-grained and role-based permission controls (e.g., admin and super-admin) to limit who can view, modify, respond to, and close tickets within the app.
System Tickets
We ensured that every incoming support request gets converted into system tickets for faster and more accurate responses, creating an easier path to resolution.
Ticket Categorization
We categorized support queues as per their status (e.g., open tickets, WP tickets, closed tickets, etc.) to track ticket resolution progress with complete visibility, from start to finish.
Intuitive Automation
We added intuitive automation to automatically route new cases to the right support staff or department, thereby distributing the ticket load evenly and eliminating bottlenecks.
Auto-deployment
Our team incorporated an advanced auto-deployment tracking system to help the IT staff keep a count of all the software projects through to production and those that are yet to be rolled out.
Asset and Inventory Management
We ensured that the tool stores all hardware and software inventory details (e.g., laptops, desktops, servers, network, etc.) to eliminate manual entries in spreadsheets and facilitate stress-free compliance.
Intuitive Ticket View
Our engineers added an intuitive ticket view to give a snapshot and complete picture of all the actions within a ticket (e.g., IDs, descriptions, statuses, ongoing discussions, etc.).
Support Staff Utilization
The tool could automatically triage issues to available IT agents, it helped us with optimum support staff utilization, enhanced agent-productivity, and speedy resolutions.
Report Tracking
We offered in-depth reports on assets, hardware, workstations, licensures, etc., along with dropdowns into finer details, to provide a bird's eye view of current IT operations and help make purchasing decisions (if any).
Advanced Searches
Our developers added advanced filters to narrow down searches, retrieve desired requests from enormous lists, and address the high priority cases.
Email Notifications
We added email alerts to trigger notifications about the ticket resolution status so that neither the support team nor the requester scrambles to figure out the latest ticket updates.
360° Case Management Platform
By incorporating the above features, we could efficiently launch this all-encompassing ticket and case management tool that takes the IT services' complexity.
The platform beautifully displays the IT infrastructure and components (e.g., software, hardware, network, facilities, etc.) within a unified dashboard to give a 360° view of the IT ecosystem.
With this tool in place, request fulfillment is now quicker, smarter, and a lot more hassle-free.
We're proud of our skilled engineers who did a brilliant job at rolling out a platform that keeps IT simple, centralized, and truly digital.
Great Reviews
97 Out Of 100 Clients Have Given Us A Five Star Rating On Google & Clutch

Capital Numbers
5

/

5
P. Attur
CIO, Hudson Regional Hospital
"Capital Numbers was easy to work with, and they were always available."

Capital Numbers
5

/

5
Stephen Smith
Project Manager, The Internet of Team LLC
"They exceeded our expectations and proved to be quick problem-solvers."

Capital Numbers
5

/

5
Eric Liu
CEO, FairyGene
"I was impressed by their professionalism."

Capital Numbers
5

/

5
Jorge Quintero
COO, Blue Lagoon Jets
"Their fast response was impressive."

Capital Numbers
5

/

5
James Morris
Co-Founder, StudioSesh, Inc.
"I was impressed at the speed, cost, and talent that they have at Capital Numbers."

Capital Numbers
5

/

5
Richard Harper
Director, Fifty Blue
"Capital Numbers is very easy to deal with, quick, and cost-effective."
Read More Reviews
We'd Love To Hear From You
Get Custom Solutions, Recommendations, Resumes, or, Estimates.
Confidentiality & Same Day Response Guaranteed!
What can we help you with?
Our Consultants Will Reply Back To You Within 8 Hours Or Less
Shovan

Dibakar

Indrajit

Avishek
25+
Awards in the last 9 Years
100+ Five Star Reviews
On Clutch, Google and GoodFirms