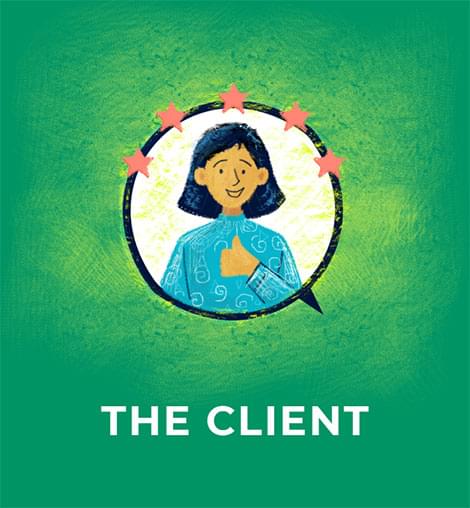 The Client
Established in 2011, engageSimply is a Topic Intelligence company, based in New York, USA. It creates 'cohorts' of web page topics and keywords that are monetizable to help advertisers deploy acquisition marketing at scale.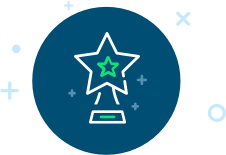 Results
Our efficient processes helped us create a powerful topic and keyword extraction tool, Brand Wisdom, that allows businesses to plan and execute keyword-based ads successfully.
Companies can use this new, streamlined tool to get intelligent analytics and speed up decision making.
Our focus areas included the following:
Topic Admin Dashboard
We created this panel to let the client or the super admin semantically extract and group rich topics and keywords, from multiple formats, in seconds.
Tracker
We included this section to let marketers (or end users) quickly track the suggested content topics that are trending and have enormous potential to drive leads.
Hex Map
We added a hex board or a hex grid from where marketers can map competitors' keywords, find new search trends, spot marketing gaps, pinpoint ROI opportunities, and gather competitive intelligence.
Real People
Our team included this section to give a pictorial representation of high-quality topics (based on impressions, search volumes, and the number of real people using them). Marketers can use the graphs in this section to identify the topics that are worth targeting for better campaign outcomes.
Venn
We used Venn diagrams to graphically represent the overlapping/non-overlapping keywords used by marketers and their competitors. Marketers can use this data to uncover new keyword trends and optimize ads accordingly.
MonkeyLearn API
Our experts skillfully integrated MonkeyLearn APIs into the online tool to facilitate text analysis and data classification in no time.
IBM Watson API
Moreover, we incorporated IBM Watson APIs to turn scattered information (from emails, images, social media, etc.) into intelligent insights.
DataForSEO API
We also used DataForSEO APIs to aggregate and harmonize big volumes of SEO data cost-effectively without using complex algorithms.
Informed SEM
Our team excelled at leveraging robust APIs and technologies to create a top-notch tool, Brand Wisdom, that delivers rich keyword data for informed search engine marketing.
Process Automation
Despite challenges, Capital Numbers was happy to create this all-inclusive toolkit that automates topic and keyword extraction methods, eliminates manual processes, and improves go-to-market times.
SaaS Product
Our client loved this SaaS product that's affordable, scalable, and perfect for digital agencies looking to leverage keyword niches for their ad campaigns.
Data Scraping Solution
We're proud of our tech talents that created this digital-first solution to save companies hours of data scraping.
Trusted Vendor
Our ability to develop this tool and migrate it to AWS without glitches reinforced our reputation as a trusted vendor.
Satisfied with our excellent services, the client now wants Capital Numbers to handle the app development's second phase.
Great Reviews
97 Out Of 100 Clients Have Given Us A Five Star Rating On Google & Clutch

Capital Numbers
5

/

5
Stephen Smith
Project Manager, The Internet of Team LLC
"They exceeded our expectations and proved to be quick problem-solvers."

Capital Numbers
5

/

5
Eric Liu
CEO, FairyGene
"I was impressed by their professionalism."

Capital Numbers
5

/

5
Bernice Ang
Founder, Thrive Life Consulting
"Excellent attention to detail and responsiveness."

Capital Numbers
5

/

5
Ryan Gallace
Managing Director, Green Property Group
"Everything was organised and streamlined from start to finish."

Capital Numbers
5

/

5
Richard Harper
Director, Fifty Blue
"Capital Numbers is very easy to deal with, quick, and cost-effective."

Capital Numbers
5

/

5
Xavier Villafuerte
Sr. Consultant, Innova IT
"Amazing experience with Capital Numbers. They are People who understand our needs."
Read More Reviews
We'd Love To Hear From You
Get Custom Solutions, Recommendations, Resumes, or, Estimates.
Confidentiality & Same Day Response Guaranteed!
What can we help you with?
Our Consultants Will Reply Back To You Within 8 Hours Or Less
Shovan

Dibakar

Indrajit

Avishek
25+
Awards in the last 9 Years
100+ Five Star Reviews
On Clutch, Google and GoodFirms