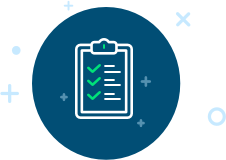 Features
Cards
Players have have four types of cards: Mine Lease Cards, Drill report Card, Risk Card, and Bank cards.
We start with two Bank cards, each of which has the value of $250,000,000. Mine Lease cards are worth $25,000,000 and one drill report card is worth $10,000,000
A risk card appears when you land on the risk square.
Overdraft Loans
If you don't have sufficient money for the taxes or buying something, then an overdraft loan will be automatically generated to your account. One Debt card and $230,000,000 will be automatically added to your account.
Bank Square
If you pass or land on the Bank Sqaure, it will ask if you want a $250,000,000 loan. If you say yes, then one Debt card will be added to your account and with that, $250,000,000 will be added to your cash.
Liquidate Bullion
If you want to sell some bullion you can liquidate it. No other player will receive a notification that you have performed this action.
Risk
If you land on a Risk Square, you'll have the option to take a risk or not. If you choose "no" nothing will happen, but if you choose "yes," then you'll draw a risk card. There are ten types of positive Risk Cards and ten types of negative Risk Cards. You have to draw a card and do what it says.
Strike
If you land on two sixes, that's a strike and you miss two turns
Corporation Tax Square
When a player crosses the Corporation Tax square, if he has any kind of cards or headgear, he has to pay the corporate tax a percentage according to the assets.
Budget Day Square
if you land on this square, your taxes will be regenerated to be either "high" or "low." If it lands on "low," you pay a lower tax, and if it lands on "high," you pay a higher tax.
Headgear
Players can purchase headgear to go on their Mine Lease cards. By putting headgear on the property, they claim that property. For example, if you have the "Racoon" Mine Lease card, you can buy headgear for it. Or if you have the "Eagle" Mine Lease card, you can purchase headgear for that, too.
Whenever you pass a piece of land with headgear that you own, your gold will be increased. If you land on your own square, you get 100 gold bullion. If you land on others squares, they receive fifty gold bullion.
If you have no gold bullion, you pay no taxes.
Broker Squares
When you land on a Broker square, you can select a percentage between 10% and 25% and click "no" or "yes." Click "no," and nothing happens. But when you click "yes," everyone gets notified about how much gold bullion they can sell. And the main player will receive 90% of that, and the "broker" will receive 10% of each other player's contribution.
When you land on the Corner Market square, you again get to act as a broker for all players and collect a broker's fee when players decide to sell gold
Bank Loans and Repayment
You can repay loans with cash or by selling some assets. For example, if the player has $295,000,000 in the bank, they can click on "repay loan." One Debt Card and $250,000,000 will be deducted from that player's cash. So whenever the player has $250.000,000 with the $5,000,000 extra, he or she can repay the loan.
Auctions
Whoever lands on the mine lease or dill report auction will receive a 10% commission from all the other players. So all the other players have to repay 10% extra for every mine lease and drill report auction. Plus, for a mine lease auction, each player will receive one Mine Lease card of their own.
In Trial Mode, you don't have to take part in the auction. But the Professional and Advanced Modes, you have to take part.
If there are four players, three cards will be generated, and the players have to put their bid into the auction panel to win this card. The highest bid will always win.
Great Reviews
97 Out Of 100 Clients Have Given Us A Five Star Rating On Google & Clutch

Capital Numbers
5

/

5
Emily Nyaz
VP of Operations, Up Trending
"The workflow between our team and theirs was excellent."

Capital Numbers
5

/

5
Jorge Quintero
COO, Blue Lagoon Jets
"Their fast response was impressive."

Capital Numbers
5

/

5
Will Hershfeld
Director of Web Services, AdsIntelligence
"They are a well-structured team and that impressed us the most."

Capital Numbers
5

/

5
Katherine Mao
Co-Founder, Yeeo Inc.
"Capital Numbers provides a high level of customer service and support."

Capital Numbers
5

/

5
Marcello Rongione
CEO, WeOptimize Ltd
"They respond so quickly to thoughts and always try to do the best they can."

Capital Numbers
5

/

5
Xavier Villafuerte
Sr. Consultant, Innova IT
"Amazing experience with Capital Numbers. They are People who understand our needs."
Read More Reviews
We'd Love To Hear From You
Get Custom Solutions, Recommendations, Resumes, or, Estimates.
Confidentiality & Same Day Response Guaranteed!
What can we help you with?
Our Consultants Will Reply Back To You Within 8 Hours Or Less
Shovan

Dibakar

Indrajit

Avishek
25+
Awards in the last 9 Years
100+ Five Star Reviews
On Clutch, Google and GoodFirms