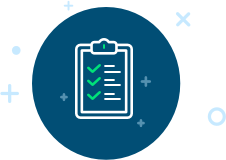 Features
Menu, Settings, and Level Selection
On the menu screen, there are two options: Play or Settings. At the settings screen, you have the option to turn the sound and music on or off.
At the level selection screen, you can replay any level that you've previously beaten. So if you beat a level and only got two stars, you can replay it and try to get three stars. Complete a level to go on to the next level. If you fail a level, you go back to the level selection screen.
Easy Instructions and Mechanics
At the start of each level, the game gives you a prompt that says "Cannon ready to fire." At the bottom of the screen, instructions say, "Drag on Cannon to Aim and Tap Anywhere to Fire." Aim the cannon at the fort and tap anywhere to fire a cannonball. You can zoom in and out of the level to get a broader view.
Limited Ammunition for Challenging Gameplay
The number of times you can fire is dependent on the amount of ammunition you're given at the start of each round. For example, if you have three cannonballs, you can fire three times. If you didn't beat the level with that much ammo, you fail the level.
Different Cannonballs for Advanced Strategy
On more advanced levels, you get different types of cannonballs. For instance, you can fire a double cannonball that specializes in destroying a brick or stone barricade. You can also fire a bomb that explodes, or a fourth type of ammo that launches three different cannonballs at once.
Performance-Based Scoring
When you complete the level, you can be given one, two, or three stars depending on performance. You're taken to a Congratulations screen and you have the option to go on to the next level or return to the level selection. You can also see how many bonus points you got and the total number of points you earned.
Great Reviews
97 Out Of 100 Clients Have Given Us A Five Star Rating On Google & Clutch

Capital Numbers
5

/

5
Ze Wei Wong
CEO, Inpel Corporation
"Their project management style and tools are both flexible."

Capital Numbers
5

/

5
Stephen Smith
Project Manager, The Internet of Team LLC
"They exceeded our expectations and proved to be quick problem-solvers."

Capital Numbers
5

/

5
Eric Liu
CEO, FairyGene
"I was impressed by their professionalism."

Capital Numbers
5

/

5
DeVon Favors
Founder, Creating Favors LLC
"They have an excellent staff and great communication."

Capital Numbers
5

/

5
James Morris
Co-Founder, StudioSesh, Inc.
"I was impressed at the speed, cost, and talent that they have at Capital Numbers."

Capital Numbers
5

/

5
Richard Harper
Director, Fifty Blue
"Capital Numbers is very easy to deal with, quick, and cost-effective."
Read More Reviews
We'd Love To Hear From You
Get Custom Solutions, Recommendations, Resumes, or, Estimates.
Confidentiality & Same Day Response Guaranteed!
What can we help you with?
Our Consultants Will Reply Back To You Within 8 Hours Or Less
Shovan

Dibakar

Indrajit

Avishek
25+
Awards in the last 9 Years
100+ Five Star Reviews
On Clutch, Google and GoodFirms