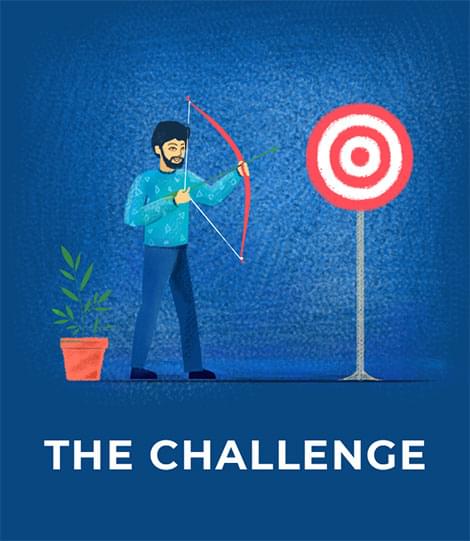 The client is one of the largest and fastest growing digital marketing and SEO organizations in the United States.
With a sophisticated suite of advanced strategic SEO and digital marketing services, including PPC management, mobile marketing, social media marketing, and reputation management, they help businesses to grow and stay competitive.
They'd just started a new division to provide reputation management services to professionals and small businesses. Soon, they needed to scale and outsource to different countries worldwide. Although they did have a team in Indonesia writing social media marketing posts, they wanted to diversify.
In 2015, they reached out to us. The client was looking forward to working with a technically sound agency familiar with social media marketing concepts. They needed to protect their client's personal social media assets which are sensitive and confidential, so they wanted to work with trustworthy people. And, of course, they wanted affordable, fast and error-free service.
Quality And Guidelines
It was important to the client that we maintain the high quality of work and follow their guidelines. They also requirement that we use VPN so that their clients don't get login notifications from Indian IPs.
Bulk Account Verification
Google, Facebook, Twitter and Linkedin asked for phone number verification for every new asset we created. To overcome the phone number verification challenge in bulk was difficult, especially because the client wanted to hands-off the entire process.
VPN Use
We had to acquire knowledge on VPN and its relation to different social media sites. Because using a VPN gives us a slower internet connectivity, we had to learn to get consistently better connectivity and execute the work on time.
We experimented with several products and eventually purchased specific equipment to guarantee that we were always connecting with a local American IP. We had to make it a habit to use different IPs and clear caches and cookies for every client.
Project Allocation
Allocation and monitoring of project can always be a challenge, especially because monitoring must stay consistent in order to find immediate solutions.
We used Basecamp as the project management tool to handle tasks and day-to-day communication. There were many notifications from basecamp every day, so the project manager had to check in on 100 - 150 projects every day.
The client's account team would occasionally pause without notifying us. Checking them on time and conveying the message among the team members is also a tough task as there are 250+ projects in the dashboard.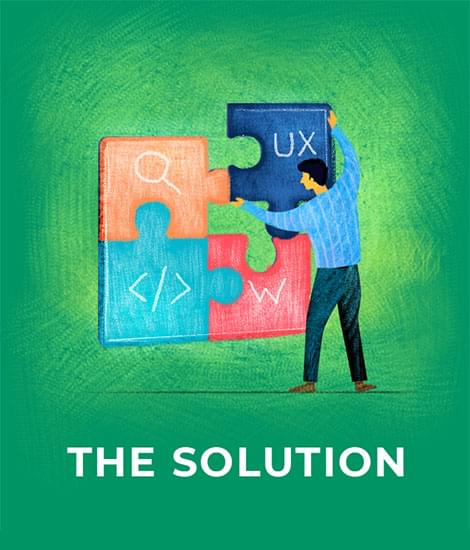 UI/UX

Front-end Dev

Back-end Dev

SEO
In the month of June, 2015 we started the project on a trial basis. When the client began assigning more projects, we added four dedicated executives in the team. We also provided procedural training to the team members.
Occasionally, there would be issues that required instant attention. To facilitate such a real time collaboration, we created a Google Hangout group where we added all the client's project managers, so in case of an urgency they could contact us there and we could take immediate action.
We have created an online daily work tracking sheet where we can access every day's work and prepare reports when needed.
To keep documentation and project communication more organized and structured, we agreed to maintain project communication using Basecamp, rather than email communication. As the the project volume increased day by day, we added more people in the team to run the work smoothly. Currently, a total of ten experts are working on multiple projects.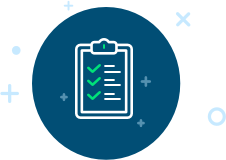 Benefits
We are providing one-stop solutions to the client for their digital needs on various fronts.
Expansion of Service
Initially we started with the reputation management projects for the client. Within a couple of months, we proved our capability to work on other domains.
The client started assigning web development projects on a WordPress platform, where we had to follow a new set of specific and unique guidelines. We impressed them with our capability to work on branding and started designing unique graphics and landing pages for their clients.
So, at today's date we are providing following services to the client:

Website development
Social media & blog content posting
Graphics design
Landing page design
Dedicated Services at a Competitive Cost
Because they're working with us, the client doesn't need to risk the cost of hiring in-house people. We provide flexible solutions to the client when they want to scale the team up or down as per their needs and market situation.
Clear Communication
We provide a perfect setup for the client to work with our experts comfortably. Our project managers and all the experts are fluent in US English, so they can communicate fluently through WebEx conference, phone calls and emails. We've minimized the risks of miscommunication.
NDAs
We have signed NDA with the client. We keep the data of every single project very confidential and secure.
Detailed Records
We are working with six different project managers from the client simultaneously on different projects. We maintain detailed monthly records of each project, so we can refer to any old projects whenever needed.
Training and Onboarding
We have taken responsibility for training new members so the client doesn't have to. Whenever we add new members to the team, we take the responsibility to train them internally and make them ready to work on the client's projects successfully within a few working days.
We'd Love To Hear From You
Get Custom Solutions, Recommendations, Resumes, or, Estimates. Confidentiality & Same Day Response Guaranteed!
What's next?
One of our Account Managers will contact you shortly
Shovan

Dibakar

Indrajit

Avik