Capital Numbers Wins "Brand Leadership Award" at CMO Asia Best Brand Awards 2018
We're very excited to announce we were recognized and honored for "Brand Leadership" in the state of West Bengal at the CMO Asia Awards 2018.
CMO Asia seeks to connect businesses and brands in the Asia region and to develop leadership, community, and excellence across all regions. It includes representatives from many nations, including China, Japan, India, UAE, Turkey, and more. The 9th CMO Asia Awards offered a chance to bring together a select few marketers, advertisers, and other creatives together to honor excellence and leadership in their fields.
In attendance were Anindya Mukherjee, Director of Operations, and Chinmoyee RoyChowdhury, HR Manager, to accept our award on behalf of Capital Numbers.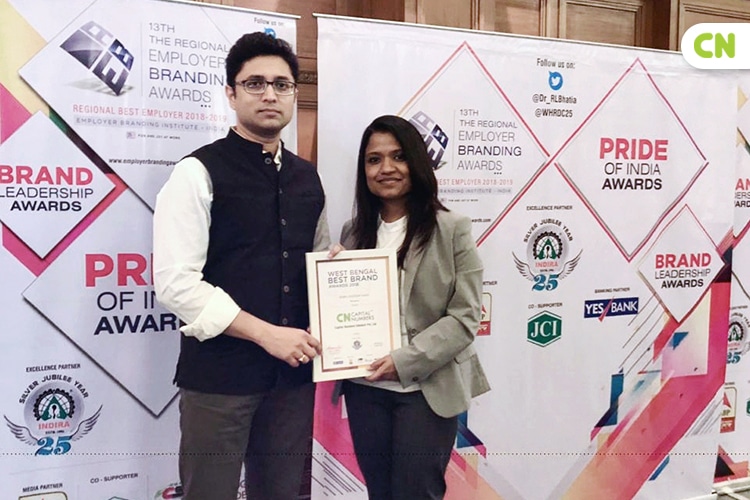 Winning in any specific category is no easy task. Each award is judged and granted by an independent jury, which comprises senior professionals in the fields of branding, communications, marketing, and advertising. That's why we were proud to be honored at the ceremony alongside several other standout brands and businesses.
We're also proud of our brand, which has stayed with us as we scaled up from a small team to a team of hundreds of employees working under the same roof.
It's one thing to select the right brand visuals — the colors, the design, and the consistency with which they are applied. But on another, deeper level, the most important part of a brand is what each of these elements represent.
We hope that our brand becomes synonymous with integrity, transparency, creativity, and progress — all of which we value highly.
As a digital production outsourcing company, we offer web, mobile, and digital marketing solutions to startups, small businesses, and more — anyone who refuses to let limited resources prevent them from reaching business goals. What this means is that we believe nobody should limit their creativity and productivity just because they have a smaller budget or a smaller team. Everyone should have the freedom to compete and succeed — even in a crowded niche with lots of competition. So all of our infrastructure, technology, processes, and skill sets are meant to do just that — allow small startups and SMEs compete with the bigger brands in their space.
We also want to give our clients relief from poor services and unmet expectations. For example, many of us are familiar with the freelancer who quits in the middle of the project, leading to delays and confusion… or the development agency which doesn't communicate and lets a project stall. Our brand is positioned as a safe haven between the two — offering the speed and agility of a freelancer with the reliability of a good outsourcing development partner. Working with us should be as simple as working with the office next door.
But perhaps the most important part of our brand is what it represents for the world beyond our professional sphere. Capital Numbers takes pride in its corporate social responsibility to the less privileged and less fortunate. We often set aside some time and resources to donate to orphanages and foundations which care for those in poverty. Foundations such as HOPE or the Hiralal Mallik Smriti Foundation work to empower those born in unfortunate circumstances to achieve greater successes. We wholeheartedly support this, as individuals and as a brand.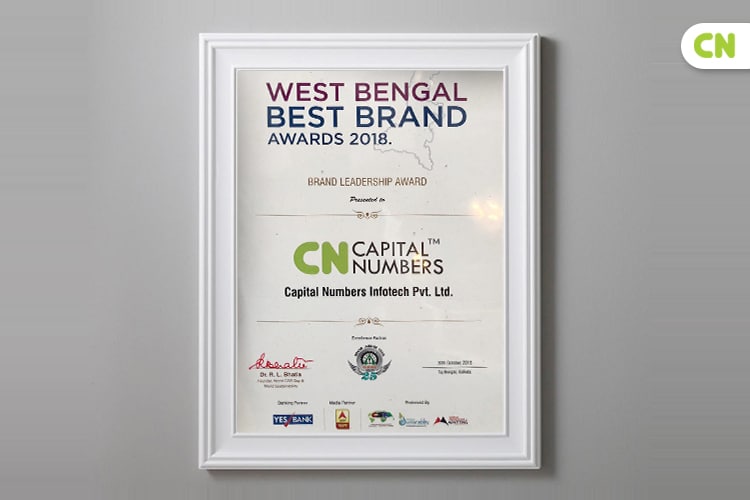 Therefore we were happy to represent West Bengal by accepting "Brand Leadership Award" at the CMO Asia Awards. We also look forward to more to come and the the continued success of our clients.
Comments
comments