Capital Numbers Successfully Completes 1600th Web and Mobile Apps Projects
Capital Numbers, a White Label Web Design and Development, Mobile Apps and Digital Marketing Services company, is proud to announce the successful completion of its 1600th project.
https://www.capitalnumbers.com/blog/capital-numbers-successfully-completes-1600th-web-and-mobile-apps-projects/?preview=true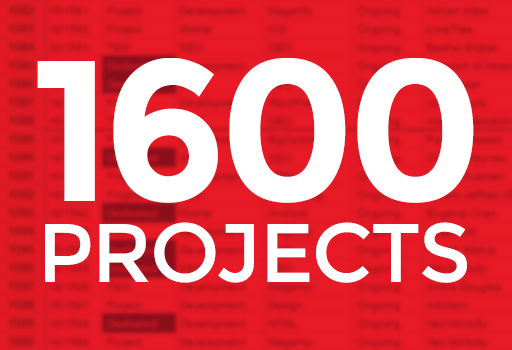 Capital Numbers, one of the fastest growing Software Development companies of Kolkata, successfully delivers its 1600th projects to clients such as start-ups, digital agencies and software teams (that prefer to keep their in-house team small) along with some prominent names in the industry like Fool.com, Harvard University, Thomson Rueters, Condé Nast, Matches Fashion, Doosan, My Pay Network and Ordina.
Capital Numbers has been functional since 2012 and it only took 2 years for them to complete and deliver 1600 successful projects. The ISO 9001 Certified, D&B Registered and a Certified Google Partner company operates in a very competitive environment and yet it has been able to grow at more than 100% every year.
"Having been able to complete 1600 projects successfully within a short span of only 2 years gives a huge boost to Capital Numbers. It only shows the dedication of our team. Each of the 200 people working with Capital Numbers have contributed to this success", shared Mukul Gupta, Managing Director – Capital Numbers.
Clients working with Capital Numbers can 'Hire In-Demand Skills On-Demand' from the team of 200+ designers, developers, mobile app experts and digital marketing specialists. Each team member has been dedicatedly working with various international as well as domestic clients for 8 hours/day.
Mukul also adds, "Our philosophy is simple – if you have work for which either you don't have the right human resource or the budget to hire one, outsource the overflow of work to us, and we will deliver you the work. Our remote hiring model is surely better in many ways than freelancing portals such as Elance and Odesk".
The company has grown to over $2 Million in Revenue purely through Digital Media, without meeting any client face to face. And perhaps with the completion of 1600 projects, now Capital Numbers has proven to be a better alternative to the biggies of freelancing world.
Having deep domain knowledge and sound experience, the team delivered solutions for Retail, Gaming, Enterprises, E-Commerce and Other Businesses and has worked in both Native App Development and Enterprise App Development for iOS, Android and Windows platforms. The company has build several websites using emerging and game changing technologies such as NodeJS and have been constantly handling projects on multiple technologies such as Magento, Shopify, BigCommerce, osCommerce and WooCommerce for eCommerce Development, WordPress, Drupal and Joomla for CMS Development, PHP 5, Ruby on Rails, MySQL, PostgreSQL, MongoDB, Laravel, Zend Framework, Yii Framework, Symfony, CodeIgnitor and CakePHP for Custom Development, and Javascript, AngularJS, BackboneJS, EmberJS, and HTML 5 for Front End Development. The SEO and Digital Marketing team of Capital Numbers works proficiently on Manual Link Building, On-page SEO and Reporting.
About Capital Numbers
Capital Numbers is a Web and Mobile development company, with little over 2 years of experience in the software business. The company provides full-cycle White Label Web Design and Development, Mobile Apps, and Digital Marketing services. It is ISO 9001 Certified, D&B Registered and a Certified Google Partner. Capital Numbers has recently won "Best SME Startup Award at The Telegraph INFOCOM SME Awards 2014".
Media Contact:
Sumana Chakraborty
PR & Corporate Communication Executive
Capital Numbers Infotech Pvt. Ltd.
Email: [email protected]
Phone/Mobile: +91-33-40032103 | +91 98308 76825
Website: www.capitalnumbers.com
Comments
comments