Capital Numbers Named Among Clutch's Top Global B2B Companies for 2022
At Capital Numbers, we are the development partner for global enterprises, SMEs, digital agencies, and startups. We have committed to serving clients better throughout the years, knowing that talent, transparency, good work ethics, and honesty make a company significant, but only when employees are empowered, respected, and cared for.
Everyone on our leadership team has been with the organization for over ten years. They built their own teams and knew the trade better than anyone. Our company leaders are executive sponsors in our client relationships and are prominent experts in technology, finance, and offshore delivery.
Capital Numbers has recently achieved a new milestone this year as we have been recognized as among the best on Clutch and a leading B2B global company. For context, Clutch is hugely respected within the B2B space for connecting small, mid-market, and enterprise businesses with service providers that fit their needs.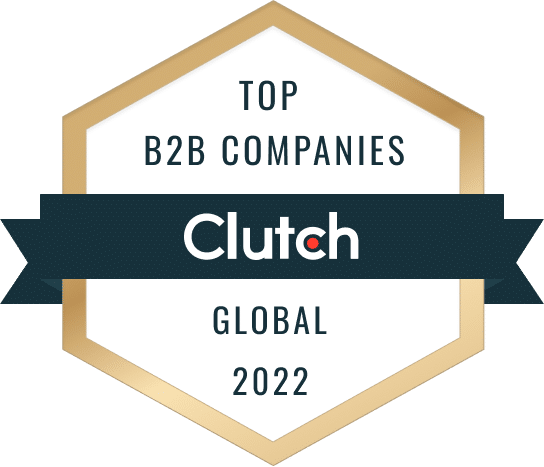 Each year, Clutch highlights the top B2B companies across different industries. The leading service providers deliver high-quality customer service and have accumulated profound knowledge in their fields of expertise. Receiving this award is no small feat, and we appreciate this recognition.
We're happy to receive this wonderful award and look forward to helping even more companies grow their businesses. We genuinely believe that our client's satisfaction is one of our biggest yardsticks for success. To those clients that trusted us, we truly appreciate it. Here's what they have to say about working with us:
"Our initial project manager left the project after eight months but was responsive up until the very last day. The Capital Numbers team immediately introduced us to Arghadip, who took over the remainder of the project and has been fantastic to work with." – Owner, E-Commerce Platform
Get a free quote for web design and development, mobile app creation, or get resumes of handpicked developers based on your needs. Send us a message now!
Comments
comments