Capital Numbers Celebrates Diwali With Joy
Science tells us that light creates the vibrant colors we enjoy so much. Diwali is one of the most awaited festivals for Indians across the world every year. The festival represents the triumph of light over dark — good over evil.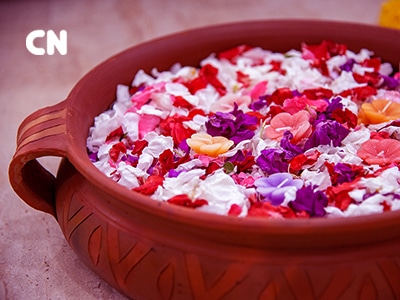 For those who are unaware of its origin, it is interesting to note that Diwali marks the return of Prince Ram to his capital Ayodhya after slaying the demon king Ravana and rescuing Sita from Lanka in his 14 years of exile. The return of their beloved prince after so many years was celebrated with much pomp and show in Ayodhya. To welcome Ram back along with his brother Laxman and Sita, everyone lit their homes with diyas. And thus, Diwali, or Deepavali, came to be celebrated every year as a Festival of Lights warding off darkness and evil.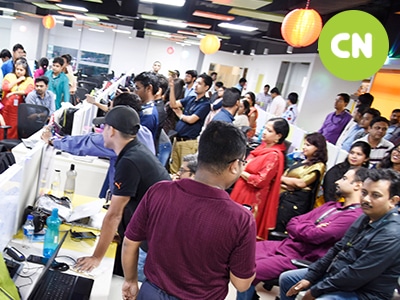 Capital Numbers has always celebrated Diwali with much joy, and this Diwali was no exception. We spent a bright and colorful Diwali at our new office in Newtown, Rajarhat.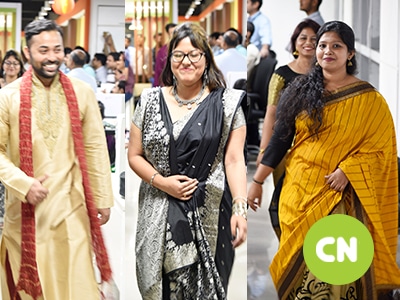 The preparations began a day before, as all team members came up with ideas to decorate their desks and the office. The team decorated the bay and their cubicles with lights and put up Chinese lanterns. The decorations also included arranged flowers, Rangolis, colorful lights and the must-have little earthen diyas which shone across the lobby and the common areas.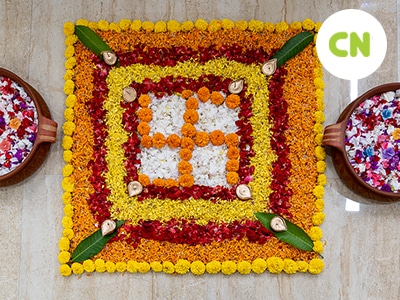 It was a riot of colors, and everyone's efforts paid off when the entire thing came together.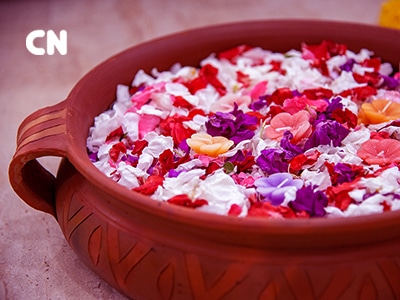 There is no shortage of talent at Capital Numbers. The in-house musical band, comprised exclusively of talented CNites, performed beautifully, with the team singing and clapping along in merriment. In the true spirit of Diwali, the playlist was diverse, ranging from traditional folk songs to the hottest numbers from the latest Bollywood blockbusters. It was a joyous sight seeing the entire team come together and taking the celebrations to an entirely different level. A few even did not shy away from shaking a leg to the tunes!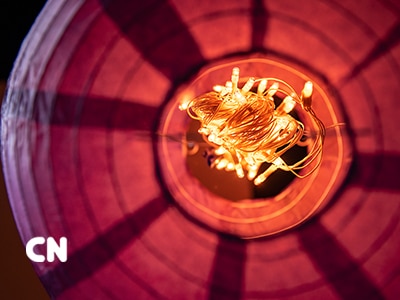 In authentic CN fashion, a competition was also hosted to judge the best-dressed duo from all the team members. And how else to arrive at a conclusive winner but a fashion show and a ramp walk when everyone was dressed in their very best? With the crowd encouraging every participant on the floor with loud cheers and applause, the handsome hunks and the lovely maidens presented themselves for the first prize on the ramp!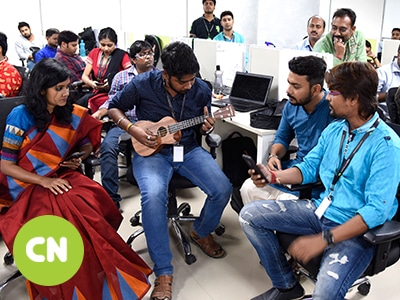 When all that was over, it was time to perform the Lakshmi Puja, an integral part of the festival, to worship the Goddess of peace, prosperity and wealth. The entire team celebrated and performed Lakshmi Puja together and sought her blessings.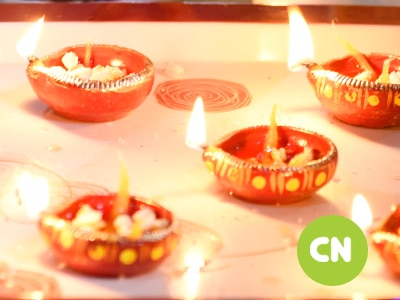 Once the Puja was done, packets of sweets were distributed amongst everyone, following a tradition of ending great things on a sweet note.
Comments
comments