Capital Numbers Aids the Hope Foundation
On Friday, Oct 5, 2018, Capital Numbers Visited the Hope Foundation in Kolkata to Distribute Clothes and Food to Underprivileged Children
The Hope Foundation (HOPE) works to ensure the rights of those who live in poor areas of Kolkata, India. These areas are usually subject to extremely poor socio-economic conditions, which lead to ongoing crises of health, safety, and security.
Children usually suffer the worst of the outcomes. They are exposed to severe hunger, malnutrition, disease, and abuse. If they live to adulthood, the traumas of living on the streets and in the slums often make it almost impossible for them to integrate into society. Usually with no schooling or education and locked into a cycle of poverty, their adult lives are no better than their childhoods.
The Hope Foundation works to free them from this life.
From the HOPE website:
Commitments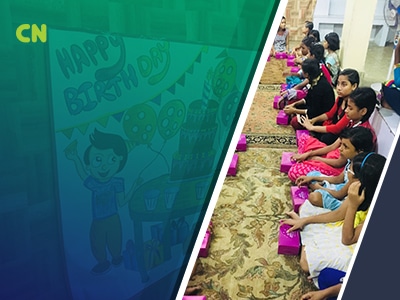 We wholeheartedly support the Hope Foundation's commitment to providing certain rights to vulnerable members of society, including:
Security & Safety
Kolkata's abandoned children are accustomed to living in abandoned dwellings, or in what the Hope Foundation calls "wasteland." While they scratch out a livelihood, they're often without protection, security or other basic needs which the Foundation seeks to provide.
Education
The education programs of the Hope Foundation extend not only to the urban "street children" of the city but also to the tribal areas of West Bengal.
Healthcare & Quality of Life
The Hope Foundation's community fund initiative allows the community to save and spend money fo the entire community. Due to the Foundation's efforts, 35 individual community funds have been built to allow health volunteers to aid their communities.
Infrastructure & Capacity
While growing urbanization benefits communities in various ways, it's also given rise to certain socioeconomic externalities which must be addressed. The Hope Foundation seeks to expand its capacity to help the urban street children with shelters and other infrastructure.
Programs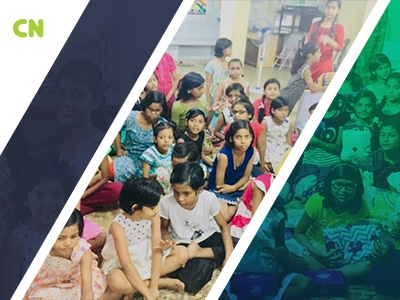 To achieve its goals, the Hope Foundation in Kolkata maintains several effective programs which reach millions of children:
Holistic Education (supporting 8,377 children)
Work directly with schools to build greater ability to help children who struggle with learning disabilities and otherwise ensuring quality education for elementary students.
Provides tuition for first-generation children to attend school
Primary Health Care (reaching 2.57 million clients)
Uses a 4-step Awareness-Action-Access-Advocacy method to make local healthcare services available to underprivileged areas.
Educates communities on health and environmental issues to cause better outcomes in the health and hygiene of the residents of slum areas.
Secondary Health Care (helping 11,000 patients)
Serves those who cannot access or afford quality healthcare, providing hospital beds and other equipment.
Protection Homes (Protecting over 1,000 people)
Serves the physical and psychological needs of abandoned or abused children. These also work with the Night Watch Ambulance and Emergency Response Unit.
Supports community based anti-trafficking programs. These programs seek to rescue and rehabilitate victims of trafficking and protect the communities against trafficking.
Life Skills Training Institute
Offers vocational training in catering, tailoring, computer skills, and more.
Provides the skills and schooling provide a better lifestyle for vulnerable youth and help integrate them into society.
Our Responsibility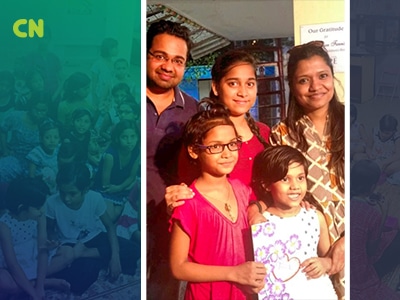 The Foundation works tirelessly to secure the necessities for these children, but their reach is so broad that materials are often in short supply.
Therefore, Capital Numbers were happy to offer donations of clothes and sweets. Fresh clothes offer a sense of dignity, cleanliness, and modesty to the children of the Foundation, and the sweets offer a small luxury many of us take for granted.
We were delighted to have the opportunity to extend a helping hand, because we share core values with the Hope Foundation, including:
Integrity & Honesty
Innovation & Creativity
Sharing & Collaboration
We recognize our responsibility toward helping underprivileged members of our community, toward developing new ideas and solutions, and toward upholding high standards of honesty and integrity. Perhaps most importantly, we understand the importance of building both local and global networks, and developing strength in partnership for sustainable development.
That's why we will continue to offer aid wherever possible. Even small contributions can add up to great results.
Comments
comments