AWSome Day!
"The only true wisdom is in knowing you know nothing."
― Socrates
On AWSome Day India, we walked into at Hyatt, waiting to absorb everything regarding AWS Cloud, learn more about AWS Core and application services and learn from AWS Experts present at the venue.
* *
So what was the day like at the AWSome Day, Kolkata?
The first half of the event was all about AWS, why Software Development Companies can use them and their various pricing models. Post lunch-break, the team from AWS started discussing about each of their S3 services and their pricing models. The discussion was not too much technical; user-friendly parlance was used so that the session stays audience-friendly.
Quiz followed the completion of each session which again led to a concentrated participation from the audience. A tweet-to-win contest was also on which created a good vibe among the participants to join the conversation (and also win something).
It has been a priority for all companies working on SAAS-based models use services like AWS and apparently, AWS is one of the best.
Overall, it has been a fantastic experience attending the AWSome Day event at Hyatt.
Let's hear out from the team itself who had gone to attend the event:
Pushpal Mazumder
"During the training session, AWS trainers shared information about various AWS services available and brief description about their usage and pricing models. There was an interactive session also after the training where the AWS team tried to answer all the questions asked by attendees. Though I am already using and have knowledge of various AWS services, however during this training session I learnt about few newly launched AWS web services. Overall the training session was very useful."
Sourav Mondol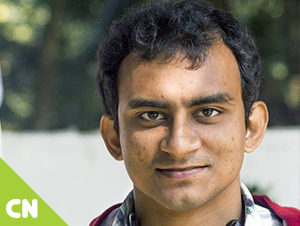 "It was an AWSome day 🙂
Awesome learning and Awesome food. 😀
I was already familiar with most of the services, but as Pushpal, our Service Delivery Head said, I came to know about few more features they have recently launched and that was very helpful. They had also provided a printout copy of AWS guide.That is a good thing for future reference and help."
Arghya Ghosh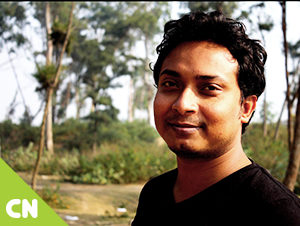 "Yeah the training was helpful to understand why AWS is here and why people are/should be tending towards cloud. The power of AWS services were explained and ofcourse few new services were introduced which I never worked with before.
But yeah, (it) would be more awesome if we would have got some more detail specially using the management console. Hope you to see that in next training. Overall the experience was okay."
Anindya Kumar Moitra
"It was a good experience with AWS.  I found some nice features they provide for newly lunched services. Overall it was nice experience."
Mayukh Chakraborty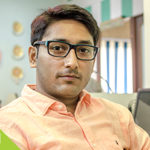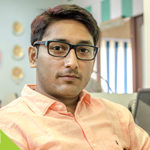 "AWSome Day was really awesome. Had great time while exploring various services and got in-depth knowledge on their services. Presentation was good. Overall, we had a great experience."
* *
All we can say now is a big Thank-You to Amazon Web Services team for inviting us over.
Comments
comments