Augmented Reality: Is it the new 2018 sensation in the marketing-world?
Every day new trends are entering the Tech and Marketing world. You need to pay attention to them in order to still be in the game. So what is Augmented Reality exactly? It is a real-world experience that is interactive in nature. In simple words, VR is a computer-generated simulation or replacement of one's environment. For example, you put on a headset, it blocks out your world-view and substitutes the digital world that's designed to fool your senses from the point of view of your brain. You are somewhere else. It's a form of mental teleportation if you will.
Augmented Reality is not some vision for the future. We all used it at some point or another. AR Glasses contact lenses, head-up display, Eye Tape, face filters, video games, etc. Companies around the world are seeing it accelerate time to market and improved product ROI right now. If experts are considered, 2018 is going to be a breakout for Augmented Reality. It will continue to unlock value for brands.
From a marketer's perspective, AR has mostly been used around brand engagement applications. And their sense is that is still important and will be a valuable part of the marketing mix. AR has more potential to be flexibly used in other areas. Brands are going to be more assistive to try and help people solve a problem and provide relevant services or utility. It is constantly proving to be a strong technology for delivering what we would be people's everyday utility. Some common examples would be: IKEA, that allows you to see products in your own home and Amazon is also expanding based on the similar idea.
Here are few reasons to begin with, why you should use AR for your sales and marketing strategies.
1. INCREASED REVENUE.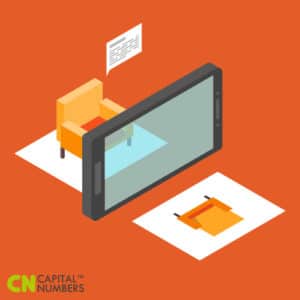 Your customers can experience your product in a whole new way, by using Augmented Reality. These 3-Dimensional and interactive experiences increase customer engagement and understanding their potential customers. If you are able to understand what your customers want and they are satisfied with your service, it is a win-win situation.
That way, your customers are happy and that can help you gain a competitive advantage and thus your revenue opportunities increase.
2. SHORTEN SALE CYCLE.
AR can help you achieve shorten sale cycle big time. Product images and descriptions on a brochure are not able to tell the full story. Then the Augmented Reality comes into play. AR helps customers realize and understand the hidden features, processes, and workflows. So, it helps a customer make purchasing decisions more quickly and confidently. They are not dicey about their decision that way. It's time-saving as well as assuring.
3. REDUCE COSTS.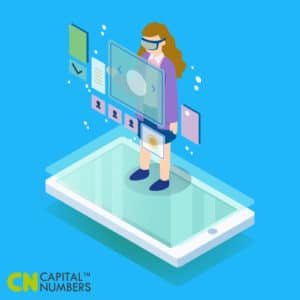 If you choose to virtually demonstrate your product, it can reduce the costs associated with the developing sales support material. It eliminates the need to update and create product prototypes and product collateral after each release or enhancement. It helps a lot when you have to come up with various cost-cutting methods.
4. INCREASED CUSTOMER SATISFACTION.
Using Augmented Reality to interact with your products helps your customers to know exactly what they're opting for and what they are ordering. It improves their level of satisfaction. You can fluently deliver what your customer is exactly looking for perfectly the first time.
With the power of the Augmented Reality, you can get an enormous market presence. AR helps you differentiate you from your competitors and gain some long-term customers. You can provide your customers with the interactive and immersive product demonstrations without having to interact physically. AR has so much potential residing in it, we just need to explore it for getting our business run smoothly.
Comments
comments