Stop wasting time in conducting one-on-one interviews only to reject potential candidates because of their lack of the required expertise.
Skillz allows both novices as well as tech-savvy recruiters to hire the best developers faster. This online assessment tool allows businesses to test the desired skills, choose the best developers among the available candidates, and eliminate the incompetent ones fast. Save your time and money by rejecting the unfit developers even before you hire them. Skillsz lets businesses test tech talent by providing rich features such as the following: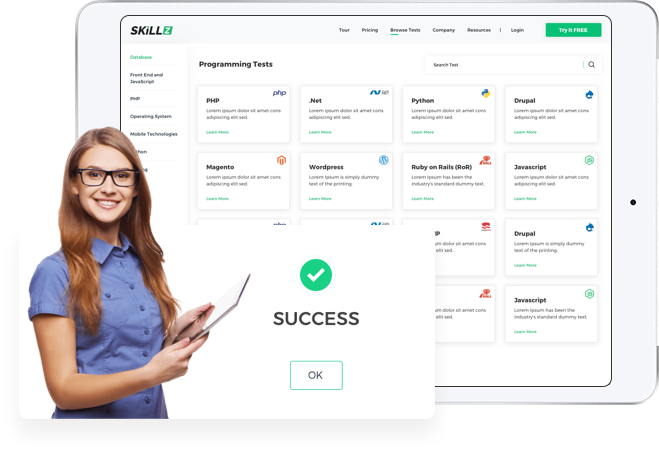 Create customized skills assessments tests
Custom branding
Create unlimited tests
Tamper-proof testing process
Invite potential candidates via email, import via excel or create a public URL
Unlimited users
14 days FREE trial
ZipAlert is an AI-driven alert system that connects with your existing project management tools and automatically alerts you when things go wrong.
This AI-based product provides real-time insights based on conversations between your team and clients and enables you to identify issues and complaints before a crisis hits. With ZipAlert's intelligent sentiment and tone analysis, you can predict your clients' frustrations, and solve the problems proactively. ZipAlert offers you a broad array of benefits such as:
One-click integration with your Project Management Tool
Unlimited integrations with unlimited projects
Realtime tracking dashboard
Custom alerts
Seamless export of PDF reports
100% security and compliance
Cost-effective fees that start at $49/month
14 days FREE trial
We'd Love To Hear From You
Get Custom Solutions, Recommendations, Resumes, or, Estimates. Confidentiality & Same Day Response Guaranteed!
What's next?
One of our Account Managers will contact you shortly
Shovan

Dibakar

Indrajit

Avik