The Client
Often contractors (involved in building driveways, walls, patios, gardens, etc.) fail because they lack a strong business plan or a roadmap. AIMM is a US-based company (founded by Terry Morrill in 1999) that helps such contractors build a detailed business plan with clearly-defined strategies to succeed and grow.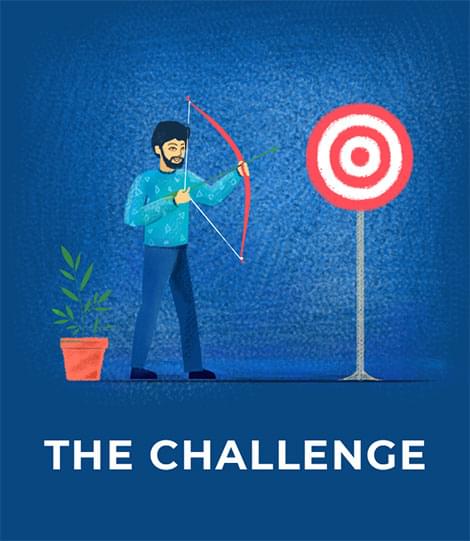 To further help these contractors calculate construction costs and manage logistics better, AIMM (which stands for Am I Making Any Money) was looking for an online platform. They wanted a web app that would help contractors:
Register and Login
Update Company Information
Manage Sub-contractors
Calculate Costs (Labour, Materials and Man Days)
Track Tools/Equipment/Vehicles Used
Measure Fuel Costs and License Fees
Edit Work Order
Calculate Profits and Losses
and more.
AIMM sought Capital Numbers' help for this project.
We had to tick all the boxes with a digital-first solution that supports best-in-class user experiences.
Our greatest challenge was to create multiple cost calculators within the app to enable contractors to develop estimates, calculate forecasts, and manage their logistics easily.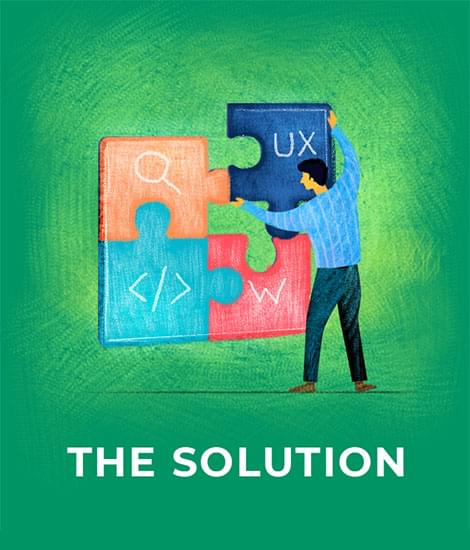 UI/UX

Front-end Dev

Back-end Dev

SEO
We began by working closely with AIMM to conceptualize an app that would benefit those involved in contract businesses.
We had to develop an app that helps users manage costs, resources, quantities, revenues, expenditures, and financial reports, seamlessly.
Basically, we had to translate manual cost calculations into digital ones as successfully as possible.
We envisioned a rich and powerful web app packed with various estimators. To reach this goal, we recommended building this app with ReactJS. This framework was our obvious choice for frontend development because it:
Offers code stability
Helps build rich interfaces
Offers fast rendering for feature-loaded apps
Comes with a useful developer toolset
Allows writing custom components
Next, for backend development, our experts chose C# because it comes with an array of impressive features baked into the language. It was also a compelling choice for us because it error-proofs commands. Besides, our coders love the 'cool syntax' that C# offers.
We also worked towards making this app a SaaS-based product that would scale, cut down costs, and be ready for use.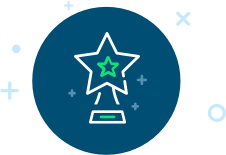 Results
Finally, our laser-focused approach helped us create the AIMM Lite app with smart modules that promise accurate cost calculations. Contractors who use this app now get clear visibility on their estimations and actual profits.
To ensure its robustness, we added the following modules in the app:
We incorporated a secure and robust user authentication/authorization feature wherein a company ID is created as soon as a user logs into the AIMM Lite application.
This tab helps users update their company information such as name, address, contact numbers, websites, license states, emails, etc. The AIMM system setup process is complete once the user fills in all the company details.
AIMM Lite Main Page and Home Page
After completing the AIMM system setup process, users get access to the Estimate Calculators to track all business costs and prices.
Big construction companies can use this tab to add or edit details of small sub-contractors working under them.
Our tech team incorporated a separate section for the GPMD Calculator to help users track the gross profit per man-days (GPMD) for a particular project.
As the name suggests, this tab allows users to update various insurance types, such as property insurance, vehicle insurance, life insurance, and other general liability.
Overhead Small Tools and Equipment Tab
This lets users add the amount of overhead associated with the purchase of tools and equipment used.
This tab allows users to edit and add the type of vehicles used and their annual maintenance costs.
Users can access this tab to get a summary of various overheads such as the cost of goods, materials used, equipment used, trucks used, fuel costs, license fees, work orders, general office expenses, etc.
We even integrated a Profit and Loss report section to help users calculate the net profit earned in a project.
Powerful Cost Management Tool
All in all, our engineers showed sheer resilience in delivering a smart cost management tool that helps contractors with:
Cost estimation
Project budget
Cost control
Easy reporting
Project management
Cost overruns
Business planning
Our deep digital expertise helped AIMM with the business agility and efficiency that they were looking for.
On-time Delivery with Minimal Iterations
Capital Numbers' ability in helping AIMM reach its ambitious goal while ensuring substantial cost savings, was appreciated by the client. We created a high-quality software on-budget with minimal iterations.
AIMM recognized our excellence in innovation and execution. The result? Healthy business relations, and, of course, deep client trust.
We'd Love To Hear From You
Get Custom Solutions, Recommendations, Resumes, or, Estimates. Confidentiality & Same Day Response Guaranteed!
What's next?
One of our Account Managers will contact you shortly
Shovan

Dibakar

Indrajit

Avik