The Client
Incepted in 1994, Life Happens is a non-profit organization that aims to help Americans take their financial responsibility by offering information on insurance products and term policies online.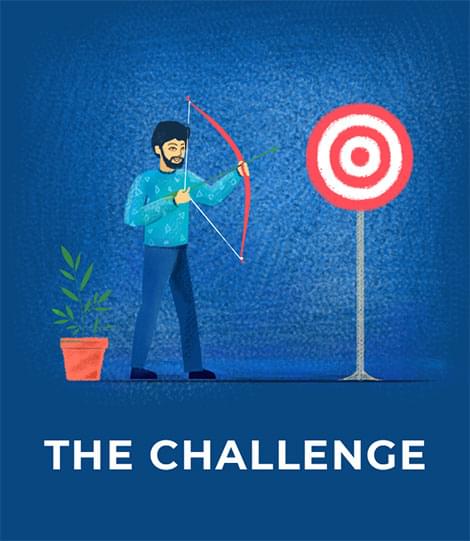 Life Happens earlier partnered with our support team at Capital Numbers for a web maintenance project wherein they acknowledged our quick support and prompt solutions. Pleased with our excellent services, Life Happens approached us once again, this time for creating a new web application.
They wanted us to create an app that would educate people about:
Fund management
Savings
Investments
Disability insurance
Life coverage schemes
We sat with the client to get a clear idea about their business needs. We learned that they wanted a web app that would help insurance companies upload marketing resources (e.g., flyers, brochures, videos, etc.) and drive financial literacy in society.
We knew that Life Happens is a renowned brand that's noted for its curated insurance products and affordable term plans. Therefore, our biggest challenge was to create an app that would help Life Happens retain and strengthen its market niche.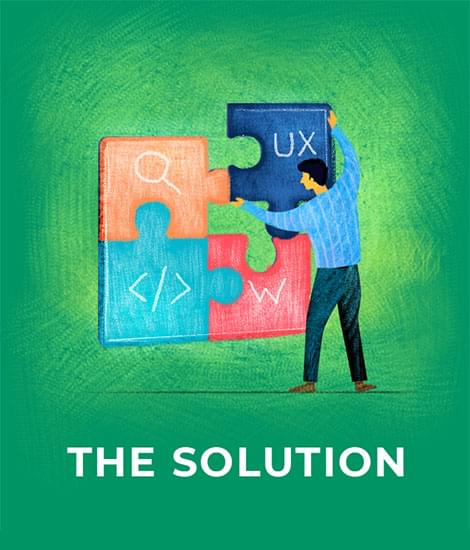 UI/UX

Front-end Dev

Back-end Dev

SEO
We moved ahead with the project using the Scrum approach to develop genuinely high-quality software. We leveraged our best resources to implement modern technologies and ensure end-to-end project execution.
To confirm a secure user authentication and authorization, we chose Laravel. This MVC framework has multiple pre-built functions and libraries that allow faster time-to-market at cost-effective rates. Therefore, we used Laravel to develop a robust app and keep technical vulnerabilities at bay.
Next, we used Vue.js to make the app flexible. Developer-friendly and size-efficient, this lightweight framework is progressive, high performing, and comes with detailed documentation. Naturally, this lightweight solution was our obvious choice.
This apart, we used Tailwind CSS to implement custom designs in the app. This utility-first CSS helps in customizing every element in the app layout, be it color, border, shadow, font, spacing, breakpoint, etc. As a result, we went ahead with Tailwind to make the UI stand out.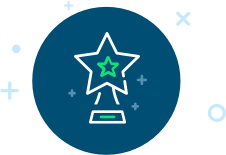 Results
Capital Numbers has helped many enterprises accelerate their digital transformation, thanks to its process expertise and industry knowledge. With the Life Happens project too, Capital Numbers combined its talent and technology to deliver agile solutions that have won our client's confidence in us once again.
Secure User Registration
Our experts created a highly secure User Registration section in the app to let insurance companies register, create profiles, and upload industry-relevant marketing resources such as:
Flyers
Brochures
Animated videos
Newsletters
Infographics
Images
Emailers
and more.
Through this, insurance companies can safely view and access resources and spread insurance awareness among people.
Channel Management
We added a Channel section because we wanted the insurance companies to keep track of their agents and the term policies that they are selling.
Resource Management
We also included a Resource Library section from where the companies can view the details of the marketing resources that they've uploaded such as the:
File type (e.g., infographic, video, image, etc.)
Date of creation
Date of modification
Name of the modifier
Size of the file
and more.
Calendar
Our technology experts added a Calendar section as well to enable the insurance companies to successfully schedule dates for publishing marketing resources and engage more customers.
Social Media Integration
We integrated social media plugins in the app to help the insurance agents share the marketing assets in their social media accounts and boost online visibility in the process.
Compliance Reporting
The super admin can use this section to get a clear understanding of the multiple organizations that are enlisted in the portal and the individual agents working for them.
Trust Gained
By fine-tuning solutions, our web development team successfully created an app that assures improved results and reach for our client. Our deep digital expertise helped us reimagine our client's vision. We were able to design an app that can truly help people become more well-informed about financial planning and investments.
Our refined strategies earned us our client's trust once again.
We'd Love To Hear From You
Get Custom Solutions, Recommendations, Resumes, or, Estimates. Confidentiality & Same Day Response Guaranteed!
What's next?
One of our Account Managers will contact you shortly
Shovan

Dibakar

Indrajit

Avik