Technology Stack
Ionic
Cordova
Wordpress API
HTML5
CSS3
The Client
Like Radio UK is a digital radio station based in the UK. It plays popular English songs, international hits, live podcasts, and the latest news for people residing in various parts of the UK, such as Herefordshire, Worcestershire, Gloucestershire, and Birmingham, among others.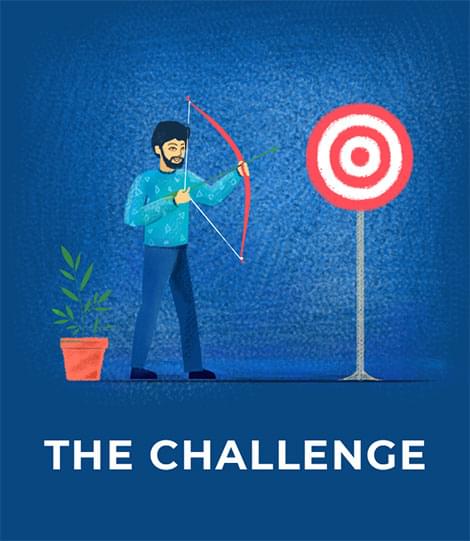 Like Radio UK wanted to develop a new-age TV app that lets young artists register and upload their songs, videos, and performances cost-effectively. They wanted this app to be an independent video sharing platform that runs seamlessly on high-definition televisions. They wanted Capital Numbers to build this app that was meant to redefine smart TV experiences.
We were excited to take up this project for more reasons than one. Firstly, Like Radio UK was a former client. We had already developed unique web and mobile app solutions for them earlier. Naturally, working with a former client is always a pleasure. Secondly, the client had trusted us once again with a TV app development project, which was a whole new ballgame for us. This was a new scope for us, and we were excited to traverse this uncharted territory.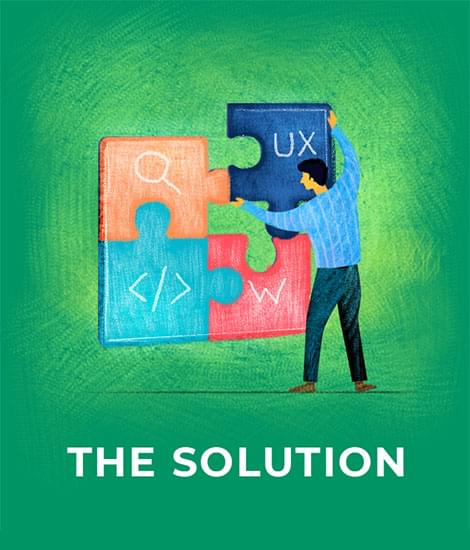 UI/UX

Front-end Dev

Back-end Dev

SEO
We had a clear roadmap of bringing in the most reliable solutions for this project from the get-go.
We came up with interesting prototypes that adhere to the style guides of an engaging TV app. We created mockups to decide on a dashboard that delivers an outstanding viewing experience.
Our in-depth research, coupled with extensive technical know-how, helped us design a clean UI. This added a fresh look to the interface.
Next, we had to ensure that the app is pixel-perfect across multiple TV screens and dimensions. For this, we designed the splash screen, home screen, and other screens in a manner that ensures a perfect display with no blurriness, distortions, or cutout areas.
We used the hybrid technology for the app to add cross-device compatibility and built it on the Ionic framework. Besides, this framework comes with custom themes and Cordova plugins that make apps high-performing.
Finally, our coders used WordPress API to make the TV app extensible and flexible.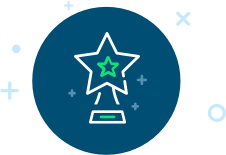 Results
The resulting product, Spod.tv, was a competitive, user-driven TV app that was a key driver of our client's on-demand entertainment strategy. Capital Numbers brought together a well-balanced team to create this TV app with extended backend features from the ground up.
Our client highly approved our willingness to go that extra mile to design impressive UIs for TV. It was a new area for us, and our experts did a brilliant job at that.
As scheduled, we successfully created the app on-time and within budget, despite its new format.
Our specialists incorporated an eye-catching TV app design with key sections like:
Playlists
Charts
Artist Zone
DJ Zone
News
Blogs
and more.
While developing the app, we used Dacast as a video hosting platform. Since there was no option to keep track of individual video IDs in Dacast, our engineers created a mapping table manually in the backend to keep a record of all video IDs. This creative solution, put forth by our engineers, was truly commendable.
Finally, we ran the app on Amazon Fire TV and found that it works perfectly with no fuzziness, double images, or display issues.
This project gave us the impetus to tie up with new clients looking to launch their apps on popular streaming platforms like Amazon Fire TV and Roku. It prepared us to take up new TV app development projects with a lot more confidence and conviction.
Our client was happy and counted on us for future projects looking at our sheer commitment and dedication. They added:
"I have used Capital Numbers on a few projects in a couple of years and they have delivered every time. I have a number of projects later this year, which they will be involved in."
We couldn't be more proud of our star performers involved in this project that was a huge learning curve for us.
We'd Love To Hear From You
Get Custom Solutions, Recommendations, Resumes, or, Estimates. Confidentiality & Same Day Response Guaranteed!
What's next?
One of our Account Managers will contact you shortly
Shovan

Dibakar

Indrajit

Avik