Exciting
WordPress


Opportunities Available
at Capital Numbers Rated 4.8 out of 5 on

Glassdoor
Job Description
We are looking for WordPress Developers to join our awesome team and deliver a streamlined user experience. We want a team member who strives to develop a first-class codebase using WordPress best practices.
Responsibilities:
Develop custom WP plugins, modules, and themes
Establishing and guiding the website's architecture
Ensuring high-performance and availability, and managing all technical aspects of the CMS
Helping formulate an effective, responsive design and turning it into a working theme and plugin.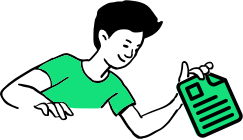 Requirements and qualifications
3+ years of experience as WordPress developer.
Good understanding of front-end technologies, including HTML5, CSS3, JavaScript, jQuery
Experience building user interfaces for websites and/or web applications
Experience designing and developing responsive design websites
Comfortable working with debugging tools like Firebug, Chrome inspector, etc.
Ability to understand CSS changes and their ramifications to ensure consistent style across platforms and browsers
Experience working with 3rd party integrations (SendGrid, MailChimp, Zapier)
Ability to convert comprehensive layout and wireframes into working HTML pages
Knowledge of how to interact with RESTful APIs and formats (JSON, XML)
Strong understanding of PHP back-end development
Knowledge of engineering practices like CI-CD.
Bachelor's degree in computer software or similar.
Mid-High speed internet connection with webcam
We offer flexible timing, but you must be available to work 8 Hrs Per day, Mon-Fri, and responsive to team members and clients.
Have strong communication skills - you may work directly with our clients.
Perks & Benefits
Remote does not mean "distant". At Capital Numbers, you get a competitive benefits package and be part of an award-winning team. Plus, by working remotely, you save more and enjoy a work /life balance.

Competitive salary

Sick and "life happens" days

Paid holidays

Paid parental leave

Paid training programs

Regular Rewards and benefits

Periodic Virtual engagement activities

Opportunity to work on exciting clients

No stressful commute

No cliques (everyone clicks)

No committees or bureaucracy of any kind

Flexible work timings

Competitive salary

Sick and "life happens" days

Paid holidays

Paid parental leave

Paid training programs

Regular Rewards and benefits

Periodic Virtual engagement activities

Opportunity to work on exciting clients

No stressful commute

No cliques (everyone clicks)

No committees or bureaucracy of any kind

Flexible work timings
See all current openings