Exciting
Vue.js


Opportunities Available
at Capital Numbers Rated 4.8 out of 5 on

Glassdoor
Job Description
Capital Numbers is a rapidly growing company with several service lines and a couple of SaaS product initiatives. Our company is going through a very high growth curve and we are looking for professionals who will be able to hit the ground running, and have a very proactive work ethic.
Responsibilities:
3+ years of development experience with JavaScript
Expert knowledge of HTML5, CSS3, SCSS, jQuery and JavaScript
Understands modern web architecture (e.g. MVC/MVCC/MVM concepts, modular design principles, REST, etc.)
Detailed knowledge of Vue 3 (including router, i18n, Vuex, etc.)
Deep Understanding of Vue build mechanism (WebPack, Vite, and SSR)
Extensive knowledge of JavaScript (ES2020) and TypeScript 4
Strong understanding of AJAX, DOM, and JSON/JSONP
Knowledge of REST-APIs (theory and modeling)
Experience with HTML5 features, especially local databases.
Experience in cross-browser compatibility, usability, and accessibility design issues.
Basic knowledge of PHP is preferable
Troubleshooting and problem-solving skills.
Strong communication Skill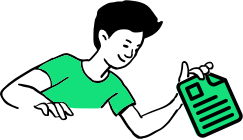 Requirements and qualifications
Bachelor's or Master's degree in a technical field /or equivalent work experience.
Familiarity with NodeJS
Knowledge of NativeScript-Vue
Experience with relational databases is a strong plus (Postgres, MySql)
Experience with DevOps or Platform Engineering is a strong plus (Kubernetes, AWS, Docker)
Familiarity with popular testing and code analysis frameworks (Mocha, Chai, Istanbul, NYC, ESLint)
Optimize applications for maximum speed, scalability, and
Perks & Benefits
Remote does not mean "distant". At Capital Numbers, you get a competitive benefits package and be part of an award-winning team. Plus, by working remotely, you save more and enjoy a work /life balance.

Competitive salary

Sick and "life happens" days

Paid holidays

Paid parental leave

Paid training programs

Regular Rewards and benefits

Periodic Virtual engagement activities

Opportunity to work on exciting clients

No stressful commute

No cliques (everyone clicks)

No committees or bureaucracy of any kind

Flexible work timings

Competitive salary

Sick and "life happens" days

Paid holidays

Paid parental leave

Paid training programs

Regular Rewards and benefits

Periodic Virtual engagement activities

Opportunity to work on exciting clients

No stressful commute

No cliques (everyone clicks)

No committees or bureaucracy of any kind

Flexible work timings
See all current openings