Exciting
Technical Project Manager Web Development


Opportunities Available
at Capital Numbers Rated 4.8 out of 5 on

Glassdoor
Job Description
We are looking for Technical Project Managers who will be able to ensure that projects are completed on-time, within scope and budget, and with an extremely high quality of deliverables. As a technical project manager, you will coordinate and manage a team of development resources and a portfolio of projects. You will have overall ownership of the project developed and deployed by the Service Delivery development team and act as the overall product owner.
Responsibilities:
Delivery multiple projects with a team of developers reporting to you directly.
Ensuring that all projects are delivered on-time, within scope and within budget
Ensuring resource availability and allocation
Assist in the development of project scopes and objectives, involving all relevant stakeholders and ensuring technical feasibility
Develop a detailed project plan to track progress
Use appropriate verification techniques to manage changes in project scope, schedule and costs
Report and escalate to management as needed
Manage the relationship with the clients
Perform risk analysis to minimize project risks
Create and maintain comprehensive project documentation
Create and manage the plan for moving technical solutions to final client hand-off
Collaboratively adapt existing and develop new project plans, processes and communication standards for the operations teams
Work with the team leads to resolve people problems and project roadblocks
Liaising with Tech Leads and CTO as needed to resolve any bottlenecks.
Providing inputs to the Pre -Sales Team, enabling them to respond to RFPs/ RFQs.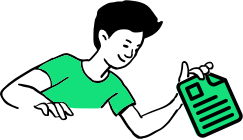 Requirements and qualifications
Bachelor's degree in a technical field and/or equivalent work experience.
3+ years of experience working as a project manager and experience in delivery in web and mobile applications using a variety of technologies and budgets.
2+ year in a technical role such as a developer.
High-level understanding of PHP development ecosystem (Core PHP, frameworks like Laravel, CMS systems like WordPress, eCommerce platforms like Magento, etc.).
Experience working in BOTH Waterfall and AGILE methodologies preferred.
Strong troubleshooting and multitasking skills.
Knowledge of both theoretical and practical aspects of project management
Self-motivated individual that possesses excellent time management and organizational skills
Strong cross-functional collaboration skills, relationship-building skills, and ability to achieve results without direct reporting relationships
Ability to present a polished, professional, and diplomatic image to all stakeholders
Strong sense of personal responsibility and accountability for delivering high-quality work.
Experience in client relationship management, project coordination, and delivery management in an onsite-offshore model.
Experience in iterative development methodologies like Agile.
Bachelor's degree in computer software or similar.
Mid-High speed internet connection with webcam
We offer flexible timing, but you must be available to work 8 Hrs Per day, Mon-Fri, and responsive to team members and clients.
Perks & Benefits
Remote does not mean "distant". At Capital Numbers, you get a competitive benefits package and be part of an award-winning team. Plus, by working remotely, you save more and enjoy a work /life balance.

Competitive salary

Sick and "life happens" days

Paid holidays

Paid parental leave

Paid training programs

Regular Rewards and benefits

Periodic Virtual engagement activities

Opportunity to work on exciting clients

No stressful commute

No cliques (everyone clicks)

No committees or bureaucracy of any kind

Flexible work timings

Competitive salary

Sick and "life happens" days

Paid holidays

Paid parental leave

Paid training programs

Regular Rewards and benefits

Periodic Virtual engagement activities

Opportunity to work on exciting clients

No stressful commute

No cliques (everyone clicks)

No committees or bureaucracy of any kind

Flexible work timings
See all current openings