Exciting
Talent Acquisition Professionals

Opportunities Available at Capital Numbers Rated 4.8 out of 5 on

Glassdoor
Job Description
Capital Numbers is a rapidly growing company with several service lines and a couple of SaaS product initiatives. Our company is going through a very high growth curve and we are looking for Talent Acquisition Executives who will be able to hit the ground running, and have a very proactive work ethic.
Responsibilities:
Collaborates with hiring managers to understand the needs and roles to be filled; reviews job descriptions for vacancies.
Identifies the most effective methods for recruiting and attracting candidates.
Drafts recruitment advertisements; posts and/or places ads in the most effective digital and/or print media for open positions.
Selects one or more placement agencies to assist with the recruitment process.
Identifies appropriate candidates and assesses their qualifications through review of their resumes, interviews, and other forms of communications.
Connects qualified candidates with hiring managers.
Maintains contact with candidates to keep them apprised of the status of their applications.
Vets potential employees' credentials.
Facilitates contacts by creating and maintaining a presence in the technical/industry community and marketplace.
Performs other related duties as assigned.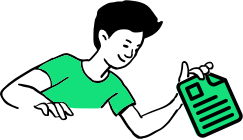 Requirements and qualifications
Bachelor's degree or human resources degree.
At least three (3) years of related IT recruiting experience are required.
A good understanding of technology and technical skills.
Good interpersonal and decision-making skills.
Excellent verbal and written communication skills.
Thorough understanding of recruiting methods and best practices.
Proficient with Microsoft Office Suite or related software.
Perks & Benefits
Remote does not mean "distant". At Capital Numbers, you get a competitive benefits package and be part of an award-winning team. Plus, by working remotely, you save more and enjoy a work /life balance.

Competitive salary

Sick and "life happens" days

Paid holidays

Paid parental leave

Paid training programs

Regular Rewards and benefits

Periodic Virtual engagement activities

Opportunity to work on exciting clients

No stressful commute

No cliques (everyone clicks)

No committees or bureaucracy of any kind

Flexible work timings

Competitive salary

Sick and "life happens" days

Paid holidays

Paid parental leave

Paid training programs

Regular Rewards and benefits

Periodic Virtual engagement activities

Opportunity to work on exciting clients

No stressful commute

No cliques (everyone clicks)

No committees or bureaucracy of any kind

Flexible work timings
See all current openings