Exciting
React JS


Opportunities Available
at Capital Numbers Rated 4.8 out of 5 on

Glassdoor
Job Description
We are looking for React.js developers that have a solid knowledge of modern (ES6+) Javascript. Working mainly on the front-end part of our application, you will build user-facing components and implement them with different workflows and tool chests like Redux and Flux. Your primary task is to develop a stable, robust, aesthetic, and maintainable product. You also need a good understanding of the toolchain of modern web development, including packers and transpilers, and apply these pragmatically to achieve high-quality deliverables.
Responsibilities:
Developing the latest user-facing features using React.js
Designing a modern, highly responsive web-based user interface
Building reusable components mostly Higher-Order Components and front-end libraries for future use
Translating designs and wireframes into high-quality code
Learn and understand user interactions
Optimizing components for maximum performance across a vast array of web-capable devices and browsers
Coordinating with various teams working on distinct layers
As a React.js Developer, you will be involved from conception to completion with technologically sound and aesthetically impressive projects.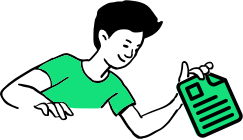 Requirements and qualifications
Exceptional knowledge and extensive experience with JavaScript.
Good understanding and expertise with TypeScript.
Proficient understanding of web markup, including HTML5, CSS3
Experience with React and state management libraries (such as Redux, Redux Thunk/Saga or Mobx)
Experience with standard front-end development tools such as Babel, Webpack, NPM.
Experience with JavaScript unit test frameworks such as Jest, Enzyme, React Testing Framework or Mocha/Chai
Experience with code versioning tools (Git)
Understand asynchronous request handling
Understand cross-browser compatibility issues and ways to work around them.
Understand server-side CSS pre-processing platforms, such as LESS and SASS.
Great advantage if you know GraphQL along with React.
Familiarity in SSR/SSG React-based frameworks, e.g., next.js, gatsby.js
Bachelor's degree in computer software or similar.
Mid-High speed internet connection with webcam
We offer flexible timing, but you must be available to work 8 Hrs Per day, Mon-Fri, and responsive to team members and clients.
Have strong communication skills - you may work directly with our clients.
Perks & Benefits
Remote does not mean "distant". At Capital Numbers, you get a competitive benefits package and be part of an award-winning team. Plus, by working remotely, you save more and enjoy a work /life balance.

Competitive salary

Sick and "life happens" days

Paid holidays

Paid parental leave

Paid training programs

Regular Rewards and benefits

Periodic Virtual engagement activities

Opportunity to work on exciting clients

No stressful commute

No cliques (everyone clicks)

No committees or bureaucracy of any kind

Flexible work timings

Competitive salary

Sick and "life happens" days

Paid holidays

Paid parental leave

Paid training programs

Regular Rewards and benefits

Periodic Virtual engagement activities

Opportunity to work on exciting clients

No stressful commute

No cliques (everyone clicks)

No committees or bureaucracy of any kind

Flexible work timings
See all current openings