Exciting
Pre-sales Business Analyst

Opportunities Available at Capital Numbers Rated 4.8 out of 5 on

Glassdoor
Job Description
We are looking for experienced Pre-sales Business Analysts who can work closely with our sales team and provide support for all sales activities, understand the business requirements of clients, and translate them into techno-commercial proposals/presentations.
Responsibilities:
Requirement Gathering and Analysis - Attending discovery calls with the sales team, understanding, analyzing, and clarifying the requirements, detailed scoping of requirements.
Research & Solutioning - Technical solutions identification as per the requirements.
Effort & Cost Estimation - Collaborating and discussing with the engineering team to prepare the effort estimations and reviewing the same.
Presentation - Preparing techno-commercial proposals and assisting the sales team during the final presentation to the clients.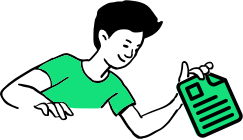 Requirements and qualifications
Educational Qualifications - BCA / MCA / B.E / B.Tech / MBA
3-8 years of software pre-sales experience on medium and large web and mobile app development RFP/RFI response.
Good knowledge and awareness of the latest web and mobile technology trends, various open-source frameworks, and CMS/eCommerce solutions in the market.
Excellent requirement gathering and analysis skills and ability to provide appropriate technical solutions as per the customer's requirements and budget.
Knowledge and understanding of Project Engagement Models (Fixed Price, Dedicated, Time & Material), Project Estimation Techniques (PERT/Three-point estimation, Planning Poker), Project Management Methodologies (Agile and Waterfall), Software Development Life Cycle (SDLC), and Software Testing Methodologies (Functional, Compatibility, Security).
Excellent techno-commercial proposals and functional documents (SRS, PRD, URS) writing skills.
Exposure to various tools such as MS Office (Word, Excel, PowerPoint), Google Docs, Google Spreadsheets, Draw.io, Balsamiq, etc.
Professional commitment, detail-orientated, high focus on quality, passion for learning new skills.
Excellent communication and strong presentation skills.
Ability to communicate technical subject matter to non-technical people.
Experience in collaborating with the sales team on calls with prospects to understand business requirements.
Perks & Benefits
Remote does not mean "distant". At Capital Numbers, you get a competitive benefits package and be part of an award-winning team. Plus, by working remotely, you save more and enjoy a work /life balance.

Competitive salary

Sick and "life happens" days

Paid holidays

Paid parental leave

Paid training programs

Regular Rewards and benefits

Periodic Virtual engagement activities

Opportunity to work on exciting clients

No stressful commute

No cliques (everyone clicks)

No committees or bureaucracy of any kind

Flexible work timings

Competitive salary

Sick and "life happens" days

Paid holidays

Paid parental leave

Paid training programs

Regular Rewards and benefits

Periodic Virtual engagement activities

Opportunity to work on exciting clients

No stressful commute

No cliques (everyone clicks)

No committees or bureaucracy of any kind

Flexible work timings
See all current openings