Exciting
DevOps Engineers

Opportunities Available at Capital Numbers Rated 4.8 out of 5 on

Glassdoor
Job Description
Capital Numbers is a rapidly growing company with several service lines and a couple of SaaS product initiatives. Our company is going through a very high growth curve and we are looking for DevOps Engineers who will be able to hit the ground running, and have a very proactive work ethic.
Responsibilities:
Provision, configure, maintain, and administer applications & software including but not limited to networking equipment, Linux & Windows systems, Security Cloud Services: AWS, Azure, Docker Hub, MongoDB, Kubernetes, CI/CD tools like Jenkins, CircleCI, and others.
Communicate with the development teams in several geographical locations across India to produce requirements for infrastructure, networking, and operations toolsets necessary to provide and maintain service lines.
Working with other senior engineers across the technology team to drive forward infrastructure and service automation efforts
Building and maintaining secure continuous deployment pipelines and automating continuous security monitoring and alerting using cloud capabilities.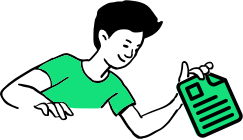 Requirements and qualifications
3+ Years of experience
Bachelor's degree in Computer Science or equivalent subject
Clear communication skills in English.
Relevant experience in cloud technologies, especially in AWS & Azure
Experience in creating Cloud-based infrastructure as per business requirements
Experience in creating infrastructure within secure VPC (Virtual Private Cloud) of AWS/Azure
Desired Industry certifications like AWS SysOps Admin associate, Azure Admin Associate.
Amazon Web Services- VPC, EC2, ELB, EBS, S3, IGW, Route 53, DNS, VPN, RDS, IAM, etc.
Awareness of Cloud security Best practices
Good command on Linux and Windows operating system
Good command over Linux shell command and Windows PowerShell
Scripting knowledge of at least one of the following:
Preferred Qualification

AWS, Azure Sysops Administrator Certification (Not compulsory)

Strong verbal and written communication capabilities with the ability to interact and influence at all levels of the organization
Interact consistently with end-users in a professional, efficient, and service-oriented manner.
Have a clear understanding of cloud deployment models.
Have very good troubleshooting and analytical skills.
Perks & Benefits
Remote does not mean "distant". At Capital Numbers, you get a competitive benefits package and be part of an award-winning team. Plus, by working remotely, you save more and enjoy a work /life balance.

Competitive salary

Sick and "life happens" days

Paid holidays

Paid parental leave

Paid training programs

Regular Rewards and benefits

Periodic Virtual engagement activities

Opportunity to work on exciting clients

No stressful commute

No cliques (everyone clicks)

No committees or bureaucracy of any kind

Flexible work timings

Competitive salary

Sick and "life happens" days

Paid holidays

Paid parental leave

Paid training programs

Regular Rewards and benefits

Periodic Virtual engagement activities

Opportunity to work on exciting clients

No stressful commute

No cliques (everyone clicks)

No committees or bureaucracy of any kind

Flexible work timings
See all current openings